Case study: The Wigan Deal
Building a new relationship between the council and citizens 
Introducing The Wigan Deal
The Wigan Deal (or The Deal) is a relationship-centred approach to local government in Wigan. In return for a series of notable commitments around improving life in the borough, the council has asked citizens to make corresponding commitments to supporting their communities (and by extension the council). 
The Deal has demonstrated the potential of a more collaborative, asset-based relationship between council staff and citizens. This is why we included it in our Kit for Councils – a pack for local authorities to foster strong community relationships – and decided to dive deeper in this case study. The Wigan Deal has much to teach both councils and other organisations looking to strengthen their relationships with those they serve.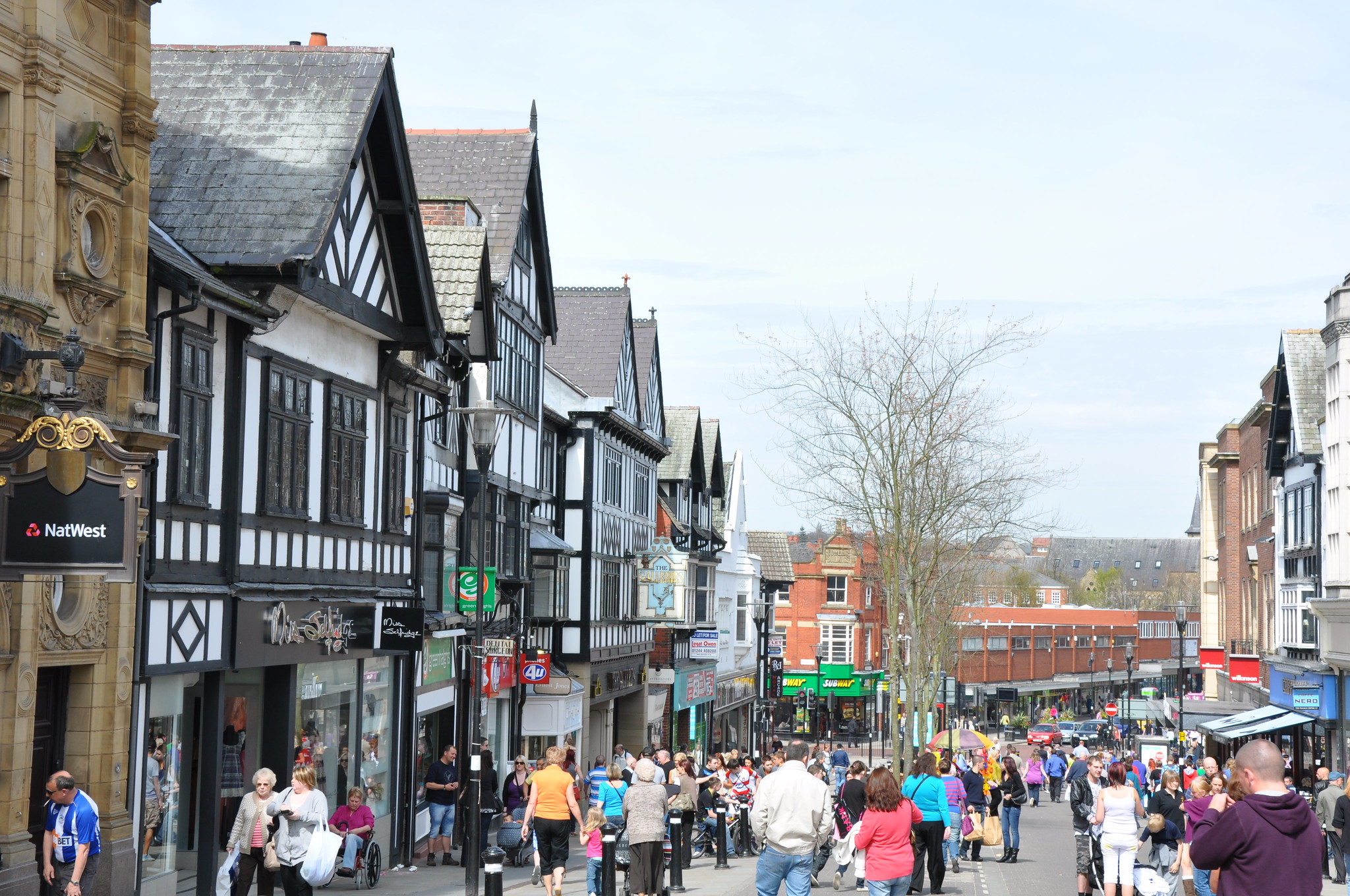 How does The Wigan Deal work?
In a nutshell, Wigan Council describes The Deal as "an informal agreement between the council and everyone who lives or works here, to work together to create a better borough." In response to a series of council commitments – to both concrete policies and to a more relational approach to citizens – the council is asking citizens to care for one another more to reduce pressure on public services.
The Wigan Deal was borne of two main drivers:
The council's need to cut costs in the face of a

40%

budget reduction (with central government funding ending in 2020).

A simultaneous recognition that traditional services – hierarchical, one size fits all, 'done to' rather than 'done with' – can disempower those they intend to support and lead to suboptimal outcomes.
"Central to The Deal is the recognition that councils and other public services cannot continue to do everything they once did and that as individuals we all have to take more responsibility so that we can live in a happy and thriving community."
This may sound like the council simply asking citizens to plug the holes created by austerity. Indeed, this is part of The Deal: the council recognises that more neighbourly and civic activity will foster a preventative culture, reducing demand for council services. But two considerations respond to this potential criticism. 
The first is the council's commitments in return. The Deal works two ways. Alongside headline policies like freezing council tax, the council has committed to a new approach – friendlier, more open, more focused on citizen strengths and more collaborative – to its relationship with citizens. In essence the council is offering more trust and empowerment to help communities step up.
The second consideration is the wider benefits of a preventative approach. Unlike prescriptive, hierarchical services, Wigan's new relationship with citizens helps build stronger, healthier communities by fostering citizen agency, collaboration, trust and resilience. In other words, The Deal would be good even without budgetary pressure.
As The Kings Fund, which independently evaluated The Deal, summarises: "The Deal has been an attempt both to manage demand for services and to transform how public servants and local people understand their roles in creating successful, healthy communities."
The heart of The Deal: a new council-citizen relationship
Some of Wigan Council's commitments through The Deal seem par for the course. Others – like freezing the general element of council tax since 2014 – are striking and distinctive. 
But the heart of The Deal is a new council-citizen relationship characterised by listening, honesty, collaboration and open-mindedness. "This relationship is different to the traditional relationship between citizen and state and is the key to Wigan's success," the council writes. Some fundamental shifts in how the council works underpin this new relationship
Towards asset-based working
Across services, Wigan Council has started delivering services by starting with service users' strengths and assets instead of their weaknesses and problems. These strengths are determined through more open, collaborative conversations and relationships. As The Kings Fund explains, this "started with social care workers being trained to have more open-ended, exploratory conversations with their clients, and has now become a new way of working for the council as a whole and, increasingly, for other organisations across Wigan." Though many councils have experimented with asset-based working, Wigan's work is notable for its scale and consistency.
Towards the permission to innovate
To enable this exploratory approach, the council has adopted a more positive approach to risk. Staff are now permitted to innovate and make decisions (including funding decisions) based on their conversations with service users, if they feel the benefits outweigh the risks. A 'blame culture' has gradually become a culture of experimentation and, when things don't work out, learning.
Towards investing in community capacity
The council has the power to help citizens care for one another. In multiple ways, Wigan Council has therefore prioritised investment in community capacity. This includes seeding and supporting community groups through a Community Investment Fund, a collaborative approach to commissioning alongside citizens, and the cultivation of citizen leadership through initiatives like Community Health Champions.
Towards place-based working
The council has also moved to joined-up working between services within geographical neighbourhoods to make it easier for citizens to connect with and navigate the support they need. The Kings Fund found that "a distinctive feature of Wigan's approach to this is the breadth of organisations involved – in addition to health and social care teams, multi-agency working within the borough's seven 'service delivery footprints' involves the police, housing, employment and welfare services and others. This approach creates opportunities to tackle the broader determinants of health and wellbeing in a more coordinated and flexible way."
This new relationship fuels a number of 'sub deals' which collectively amount to The Wigan Deal:
The biggest challenge: enabling culture shift
More than anything, The Wigan Deal is a fantastic example of culture change. The council has successfully united staff behind a commitment to this new relationship and a belief in its capacity to create positive change. 
"[The Deal] wasn't an awakening as such, but an iterative coming together … The Wigan Deal is about our DNA – not a separate programme but a way of working."
The most instructive aspect of The Deal – and the first and most fundamental priority for any council or organisation looking to emulate Wigan – is the list of factors that have enabled this relational culture shift.
Unity of purpose
A long-term commitment to The Deal across not just senior leadership, but other levels of the council, has been critical. This includes Councillors. For The Deal to work in practice, Councillors have had to work together and make it a non-partisan issue.
A strong story
To win the trust and commitment of staff and citizens, the council has communicated the thinking behind The Deal and the evidence of its impact at every juncture. From social-media marketing through staff training and meetings, this messaging ensures everybody involved is as clear as possible on what the new relationship requires.
Staff autonomy
To truly follow the lead of service users' strengths and find solutions accordingly, staff need the agency to decide how best to apply the principles of The Deal in their work. This agency requires a more open attitude to experimentation and risk. The Kings Fund found time and time again that managers in Wigan have honoured this openness, and staff have begun enjoying their jobs much more as a result.
Appropriate training
This autonomy, and the general task of relating to citizens in new ways, isn't easy – especially for those who have worked for years in a more traditional culture. Training is essential. All council staff, and increasingly council partners, undergo 'The Deal training'. The central pillar here is how to have more exploratory, asset-based conversations. The collective BeWigan Experience is another aspect of training: an interactive experience involving moving through different time zones and playing a board game. It asks staff to reflect on what they could do differently in their roles. 95% rated it as good or excellent, and it saved an estimated £100,000 versus group training courses. 
Recruitment policies
Recruiting staff who are good at connecting with people is critical to The Deal. The council hires people based at least partly on passion and attitude, and isn't afraid to let go of staff unwilling to adopt the new approach (whilst helping them find a new job).
Other challenges
Other challenges abound with such an ambitious piece of work:
The Council has found it harder to change the wider public's perception of the council than that of staff or service users. This is because concerns about more 'visible' issues like crime predominate over comparatively 'hidden' issues like social care that The Deal disproportionately addresses. It is difficult to build a new relationship with the public in this sense in isolation from other councils. 

Working with the NHS and other partners is key for full impact, but the NHS is behind on adopting an asset-based approach. 

Wigan still faces much deprivation and inequality. The Deal is no panacea.
What impact is The Wigan Deal having?
in savings despite freezing the general element of council tax since 2014
a balanced budget and improved outcomes (according to the Care Quality Commission) for adult and children social care by 2018
month boost in healthy life expectancy for women, and 12 for men
increase in staff engagement between 2013 and 2016
of staff agree that The Deal is changing the way the council works
of people were happy with how the council works in a 2016 survey
(up from 42%) agreed the council provides value for money
of savings generated for every £1 invested through the Community Investment Fund
What's next for The Wigan Deal?
Wigan Council recently released a strategy to develop The Deal through to 2030. The strategy was developed through The Big Listening Project: a consultation process that involved the council visiting 83 locations across the borough, speaking to 6,000 people directly and collating 10,000 ideas.