Case study: Community Shop
A Relationship-Centred Supermarket Model
Introducing Community Shop
Community Shop
is an award-winning social enterprise and the UK's first social supermarket. It was founded in 2013 by Company Shop Group (CSG) with a mission to "build stronger individuals and more confident communities." It achieves this by combining heavily discounted supermarket goods with a range of social services and activities, in order to help people escape food poverty and realise wider success in their lives.
Social supermarkets follow many different models, but essentially exist primarily to have a positive social impact, going far beyond corporate social responsibility.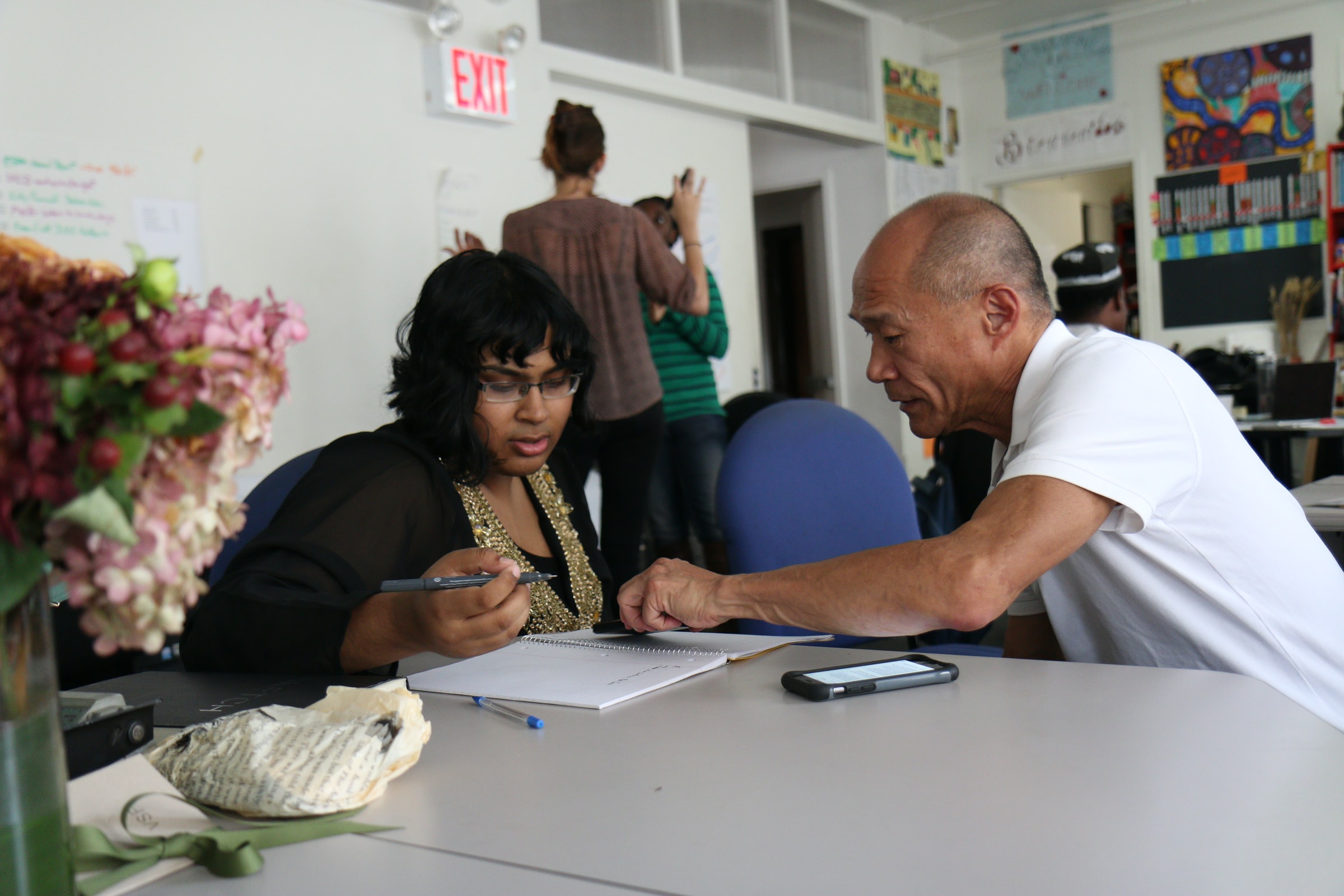 How does Community Shop work?
To achieve its aims, Community Shop comprises three distinct but interdependent spaces:
1. Community Store
Community Store
sells good quality surplus food, drink and household goods at deeply discounted prices to its members – people receiving welfare and living locally. These surplus items are either donated by CSG's clients in the food supply chain or powered by the revenue generated in Company Shop stores.
2. Community Hub
Community Hub
offers a range of training courses, support programmes, mentoring and conversation groups for members. These cover topics relevant to members, from budget management through employment support, business training and community leadership. These services are funded by the money made in the Community Store.
3. Community Kitchen
Community Kitchen
is a cafe and cookery school offering classes, a food mentoring programme, a growing space and a place to eat, host family events and socialise.
In practice, Community Shop warmly welcomes people looking for support in all sorts of often unexpected ways. One member, Jenny, tells the story of Community Shop helping her find a job. "I was buzzing as I came back to tell everyone that I had got a job, to start following Monday, but then panic hit again as I realised I couldn't afford new work clothes and safety footwear. The Community Leaders rallied round and sorted me out quickly."
Community Shop is more sustainable than many other social supermarkets, largely because of its commercial arm, Company Shop, and overall Group heritage and structure, which helps avoid supply-chain, staffing and funding problems. There are now four Community Shops in operation.
What impact is Community Shop having?
of members feel more confident in themselves
of members say that they have access to the tools and skills they need to achieve their life goals
of members report that their mental wellbeing is improved
of members report that their physical wellbeing is improved
members have attended the Community Hub's Success Plan
members have moved into full-time work
members have moved into learning and development.
What can we learn from Community Shop?
A few things stand out to us about the way Community Shop works:
Powerful relationships rely on mutual agency
Especially in relationships involving vulnerable groups, co-creation is a valuable tool here. Through the Community Hub, for example, Community Shop works with members to set goals and design a bespoke support programme, allowing members to help set the agenda.
Physical spaces can often be re-designed to prioritise meaningful relationships
Community Shop's business model is innovative, but so is the way it reconsiders the supermarket as a place of social support. The use of physical space is crucial in accommodating this change in thinking.
Warmth is an essential precursor to helpful relationships, especially in unfamiliar spaces and with people in need
Company Shop's 2018 impact report gives voice to many members who report feeling anxious when arriving for the first time. In these cases, a warm, reassuring welcome is repeatedly shown to be vital in encouraging members to make use of support services. One member, after being made redundant, says, "My confidence fell rapidly. Luckily for me, Community Shop Lambeth opened its doors and I received a very warm welcome. I felt at home. I got involved in the Success Plan and progressed onto the Community Leadership Programme."
What's next for Community Shop?
Community Shop has expanded from one shop to four since 2013. Notwithstanding the fact that social supermarkets exist partly to address food poverty, models like Community Shop represent an interesting body of research exploring the social possibilities of using food as a powerful tool to build stronger individuals and more confident communities.
Further reading
Community Shop's

2018 impact report

is online.

Progressive think-tank Demos released a

report

in 2015 exploring social supermarkets as a sustainable solution to food poverty.