Case study: Frome Model of Enhanced Primary Care
Harnessing the community cure
Introducing The Frome Model of Primary Care
The Frome Model of Enhanced Primary Care (FMEPC) – aka Compassionate Frome – is a project in Frome, Somerset leveraging existing social networks to improve health outcomes. Launched in 2013 as a collaboration between Frome Medical Practice and Health Connections Mendip, it is rooted in the overwhelming evidence that health is heavily influenced by social factors (even more so than smoking, reducing excessive drinking, reducing obesity and any other preventative interventions).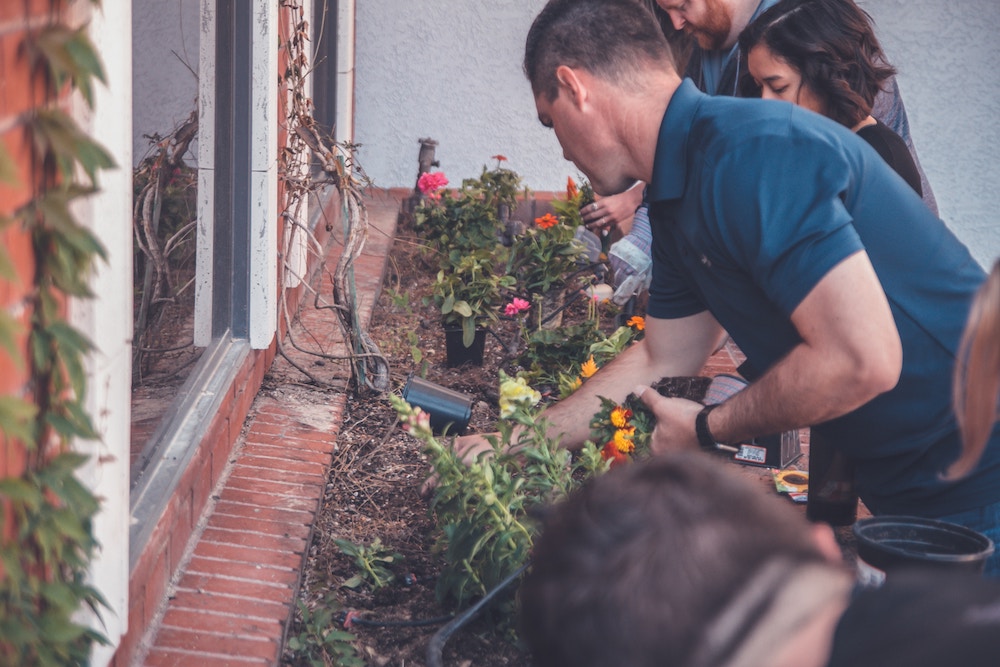 How does The Frome Model work?
Compassionate Frome is part of the wider Frome Model of Enhanced Primary Care. It works in three steps:
Step 1: Mapping community assets
From befriending services through peer-support groups, credit unions and exercise classes, the project maps over 400 services and activities in the local community. Crucially, it also identifies gaps.
Step 2: Helping local people fill gaps
To build social capital, the project works with local people, community groups and partners to identify where new services and activities would add value. It then helps people create those assets in a sustainable way, through support with aspects like recruitment, legalities and funding. New groups so far include Macular Degeneration, Stroke and Diabetes Support Groups.
Step 3: Signposting
The final task is to ensure people benefit from these services and activities. This is achieved through multiple channels:
Training volunteer 'Community Connectors' to signpost family, friends and neighbours to community services that could be helpful
Social prescribing: Patients meet 'Health Connectors' to discuss their health, set goals and connect with community services and activities. Patients can self-refer or be referred by their GP
Talking Cafés: people who feel isolated or wish to meet people and learn about community services and activities can pop into a local café and chat with each other and a Community Connector
Letters to suitable patients identified on practice registers
The Health Connections Mendip website
A monthly radio slot
What impact is The Frome Model having?
Reduced hospital admissions
reduction in hospital admissions, compared to a 28% increase in the rest of Somerset
The project's headline social achievement, confirmed in a British Journal of General Practice
paper
, is "highly significant reductions in unplanned admissions to hospital," which from April 2013 to December 2017 decreased in Frome by 14%. Across Somerset, emergency admissions increased by 28.5% in that time. Moreover, despite being a cornerstone of health policy, there is little other evidence of systematic initiatives reducing emergency admissions.
It is important to acknowledge that these results cannot be attribute entirely to the model described here. Other health initiatives, such as GPs calling patients when they have been discharged from hospital, have also contributed. Nonetheless, The Frome Model of Enhanced Primary Care is considered an integral part of this impact.
Alongside tons of glowing testimony, from 2018-19 The Frome Model of Enhanced Primary Care has achieved the following impact:
community connectors have had 21,140 signposting comversations
of patients feel more able to manage their health and wellbeing
patients seen across 3,243 appointments
of patients feel more able to access community support
visits to Health Connections Mendip's website
of patients experience an increase in wellbeing
reduction in healthcare costs
These social benefits also resulted in a dramatic decrease in healthcare costs. Whereas these increased by 21% across Somerset, in Frome they fell by 21%. This represents 5% of the total healthcare budget (nationally, emergency admissions account for nearly 20% of the healthcare budget).
What can we learn from The Frome Model?
An important aim of Compassionate Frome is increasing the number of relationships between people and community services and activities – ensuring people are well connected. However, being well connected is not necessarily connecting well. Beyond quantity, connecting well requires quality relationships. Compassionate Frome rests on this core tenet of relationship-centred design, exhibiting a number of features we think represent effective relationship-centred design:
Relationships must be valued for people to prioritise them, and this value depends on many factors
Compassionate Frome recognises this. By mapping such a breadth of services and activities, and training Community Connectors and Health Connectors to navigate that range, the project offers people the space and agency to find opportunities according to their interests and whether they seek emotional, informational, instrumental or other forms of support.
Relationships take many forms
Compassionate Frome facilitates
all four relationship types, or 'circles'
: intimacy, by training Community Connectors to refer loved ones; friendship, through helping to organise peer-to-peer support groups; and participation and exchange, by encouraging patients to engage with free and low-cost community services and activities.
Co-creation and shared goal setting help cultivate strong, mutual relationships
In working with local people to identify and develop local services, and with patients to set goals through social prescribing, the Compassionate Frome Project emphasises cooperation. This helps build stronger, more mutual relationships between Compassionate Frome staff and community members and between community members as they collaborate on solutions.
Deep relationships can stem from better, rather than more, use of resources
The Compassionate Frome project has actually resulted in cost savings whilst achieving social impact, by utilising previously untapped community expertise and social capital.
Support and training helps people understand and develop strong relationships
Training Community Connectors and supporting teams to design new services benefits both Community Connectors and others they will go on to serve.
What's next for Frome?
There are plans to expand the project into other parts of Somerset, and into Wales. The team is also applying for funding so they can trial a similar model in Minnesota, in the United States.