Knowledge Bank
Insights, evidence and ideas about relationships
What do we mean by 'good relationships'?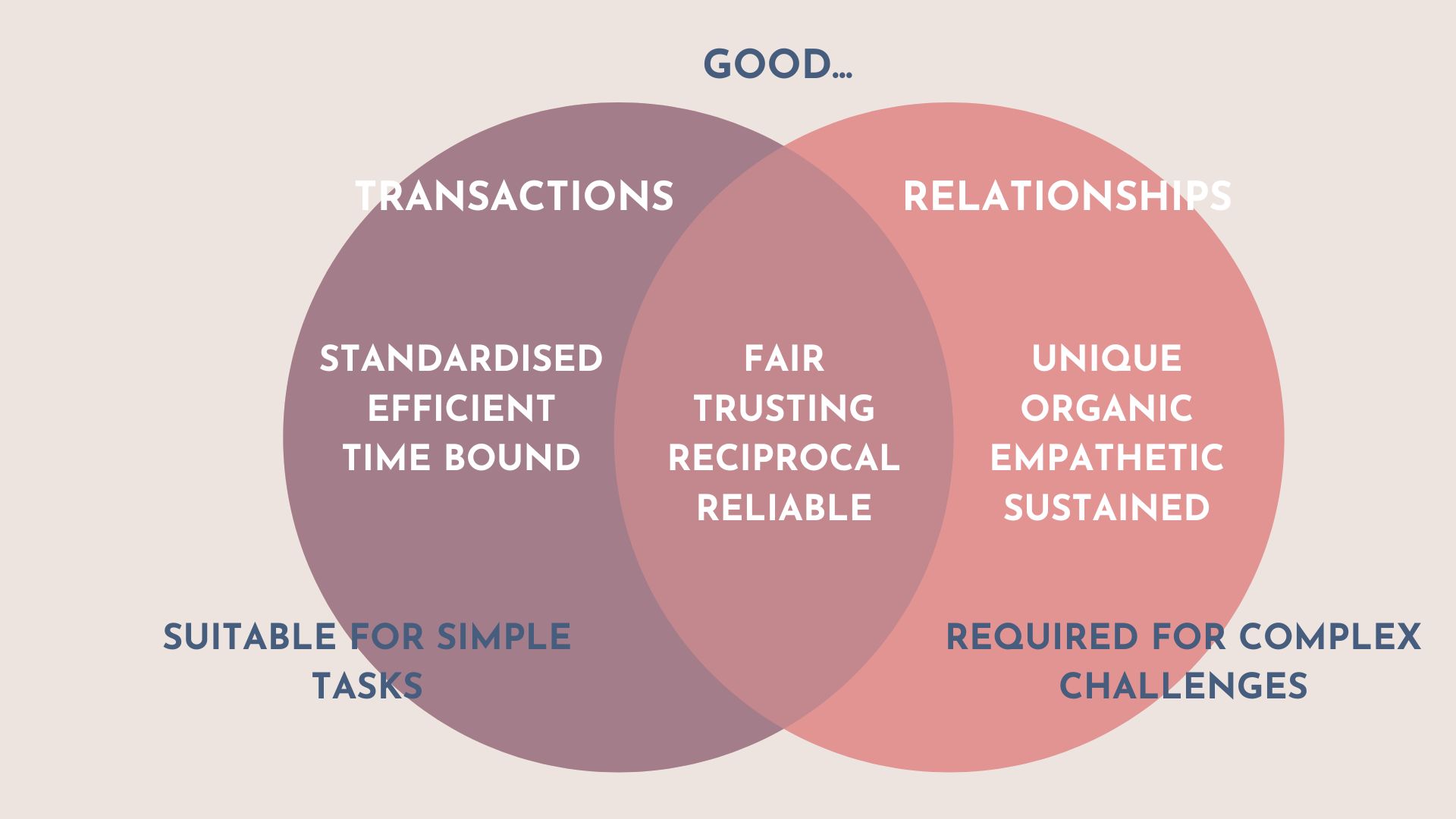 We often use the word 'relationship' to mean different things – from the relationship we might have with our bank to the relationship we might have with a family member.
To draw out what we mean by good relationships, we find it useful to draw comparisons with transactions. We think there are three important distinctions to be made:
First, there is the difference between a relationship and a transaction. One is not intrinsically preferable to the other. It all depends on the context. For example, I have a relationship with my sister. My association with the rail company from whom I bought a ticket is purely transactional.
Second, there is nothing inevitably bad about a transaction. If the ticket is supplied promptly and fairly it was a reciprocal exchange and a good transaction.
Third, relationships aren't always good. They can be abusive, controlling or extractive. Just as there are good and bad transactions, there are also good and bad relationships.
This leads us to suggest some defining, and some common, characteristics for good relationships and good transactions.
A good relationship is unique, organic and unscripted. It's empathetic and it develops over time as value is created and carried forward from one interaction to the next. A good relationship may be an end in itself, not defined by task
A good transaction follows a standard course and it is efficient. It is likely to be focused on a specific task, and be time limited and with a clear and explicit purpose
Good relationships and good transactions are both trusting, reciprocal, reliable and fair.
Being clear on where a good transaction will suffice and where we need to invest in building good relationships is important. And as a general rule of thumb, more complex situations and challenges tend to require good relationships, whereas for more simple and straightforward situations a good transaction can often suffice.
What do we mean by Relationship-Centred Practice?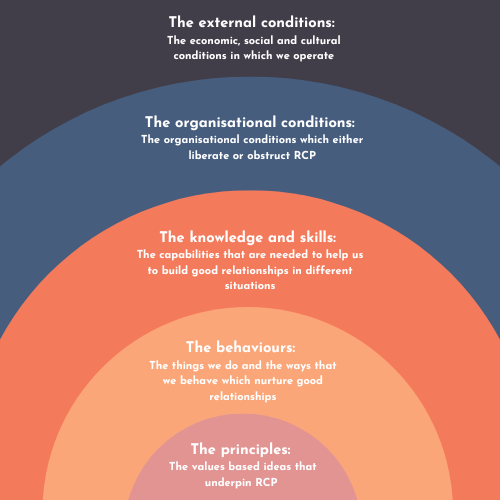 Relationship-Centred Practice (RCP) puts relationships first. It unlocks potential and meets need by positioning meaningful and effective relationships as the first order goal, both an end in itself and the means by which other goals will be achieved (like better health, stronger communities, greater job satisfaction).
RCP is determined as much by the policy environment and organisational protocols as by the characteristics and values of the practitioner. For RCP to become widespread and embedded there needs to be focus, intention, investment and support at multiple layers of an organisation, a community or a system. 
Latest report: The Sense of Connection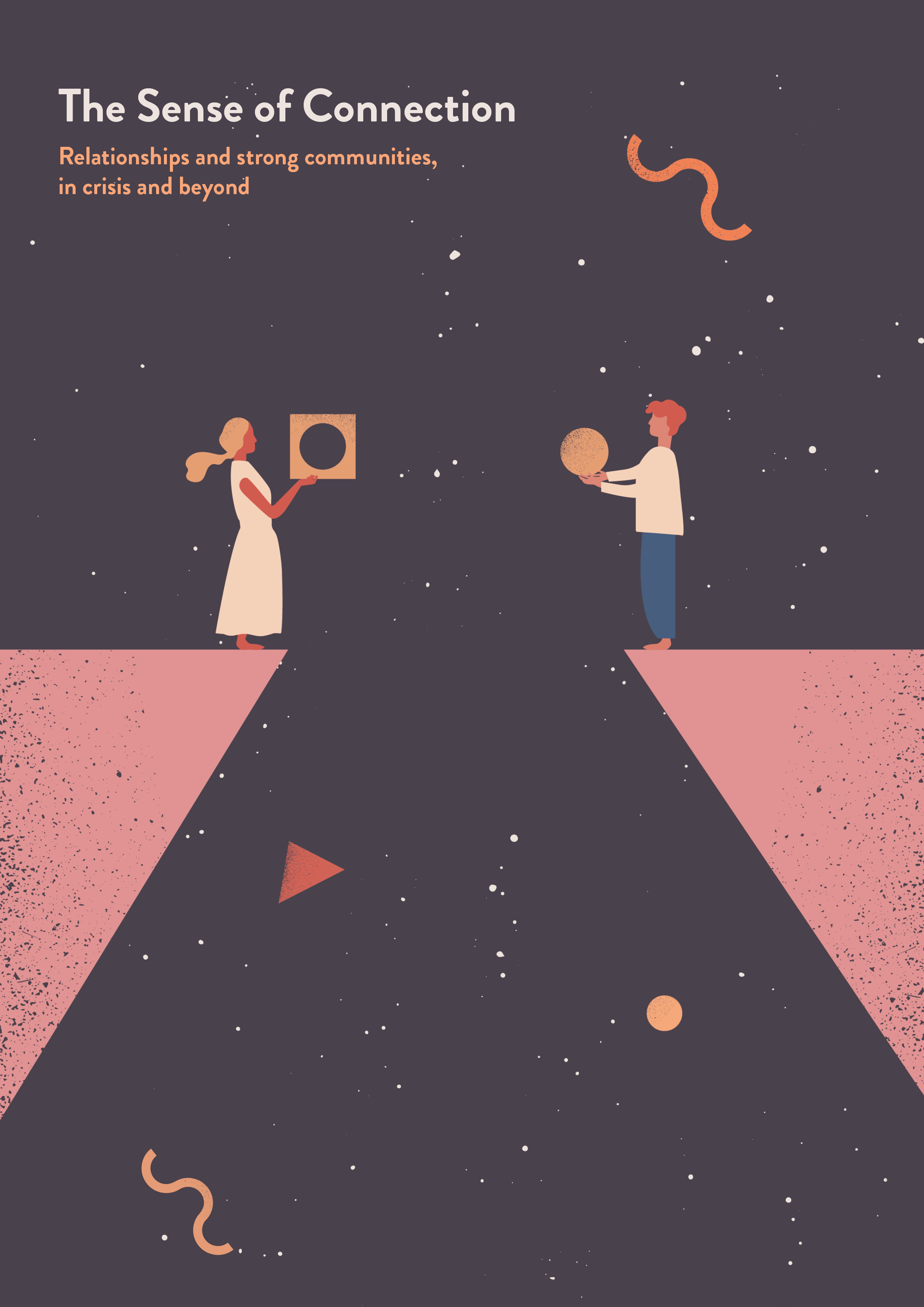 This is a brittle Britain. Fragile, anxious and uncertain. Past the worst of the pandemic but not over it. Fearing the multiple costs of a hard winter.
There's much we can learn from previous disasters about repairing and strengthening the social fabric. In this report, we draw on the expertise of the After Disasters Network in the crafts of disaster recovery and conflict transformation, and weave this together with all that we've learned from our own network about community development. 
We share some steps that we might take together as we navigate the road ahead and we invite you to join us in understanding how to support strong and connected communities.
Other reports in the series
In March 2020, just before lockdown, we established The Relationships Observatory. Whilst none of us knew exactly what to expect at that time, it was already evident that our social behaviour was about to change. The Observatory is a simple mechanism for gathering insights and working to spot, support, embed and sustain the positives. We have been sharing the learning from The Observatory through a series of reports which now include:
We aim to turn insights and ideas about relationships into practical tools and guides which support with the application of relationship-centred practice. Take a look at our toolbox for resources on bridge building, relational councils and more. 
Other reports and resources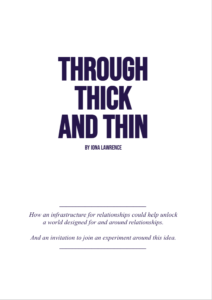 Through Thick and Thin
Drawing on conversations with over 100 people, Iona Lawrence explores how an infrasturcture for relationships could unlock the collective action we need to accelerate progress towards a world designed for and around good relationships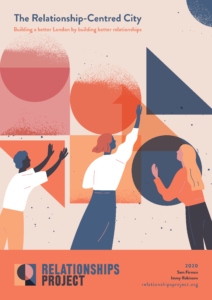 The Relationship-Centred City
Imagine a city where relationships were the central operating principle. What would change? We explore the things that all of us can do to build better cities by building better relationships, in collaboration with 22 Londoners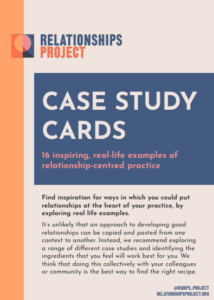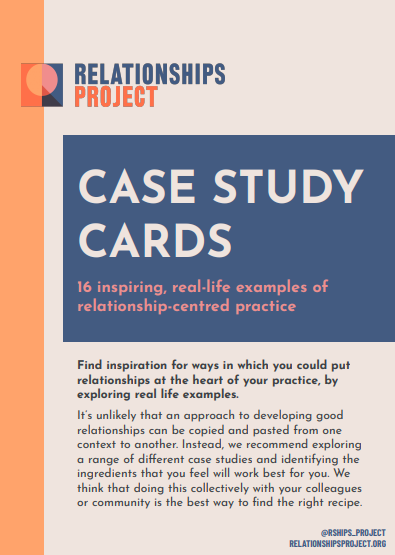 Case Studies
There are lots of great examples of relationship-centred practice across different sectors, disciplines and regions. Our case studies celebrate and share a host of organisations and communities that are putting relationships first, to good effect
Featured: A World of Good Relationships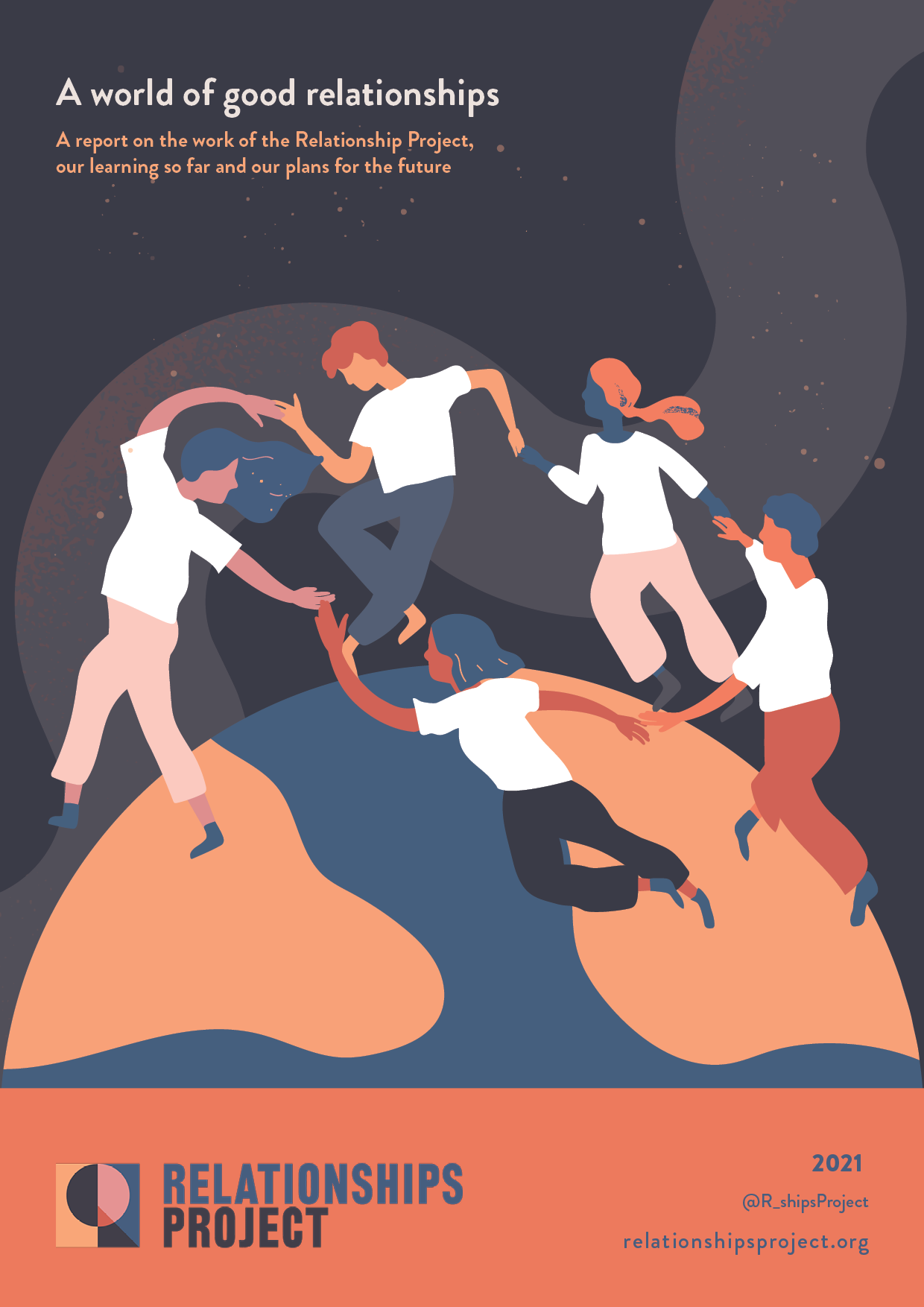 How are we to respond to the long tail challenges of Covid and to the injustices that it exposed? How to heal divided communities, to respect difference, trade fairly, care for the displaced, or share the natural world? How are we to live together? More than ever, the big questions in 2021 are all about relationships. Their substance and character will determine the direction and quality of our lives.
A World of Good Relationships sets out our long-term vision for a world built for and around relationships. We take stock of our learning to date, looking back on three years of listening, collaborating and building, and we invite you to join us on this journey to building a better society by building better relationships.