Case studies
Inspiring, real-life examples of relationship-centred practice
Case Studies
A growing collection of inspiring, real-life examples of relationship-centred practice in action
There are lots of great examples of how to put relationships at the heart of your organisation, service or community – you don't need to start from scratch or reinvent the wheel. We hope that there's something in here that will spark and idea for you, helping you to create the conditions for relationships to flourish, wherever you are. Choose the format that works best for you and get stuck in!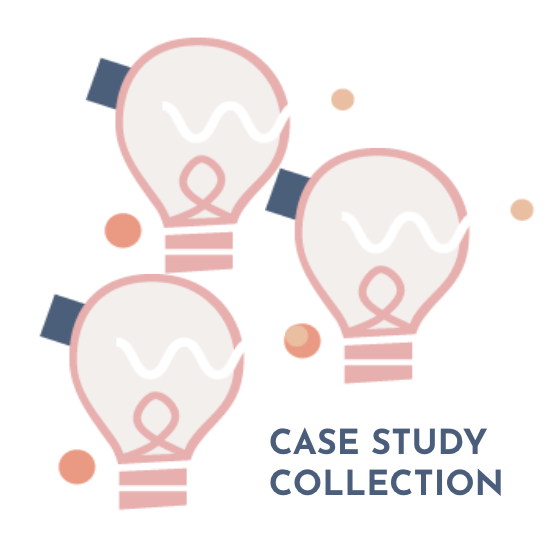 A wide-ranging database of diverse organisations working relationally, perfect for scanning for inspiration (PDF can be accessed here)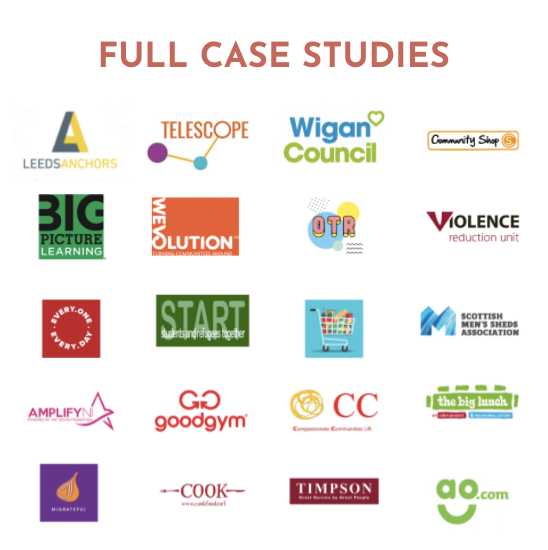 Full Case Studies
In-depth write ups of organisations putting relationships at the heart of what they do, perfect for a deep dive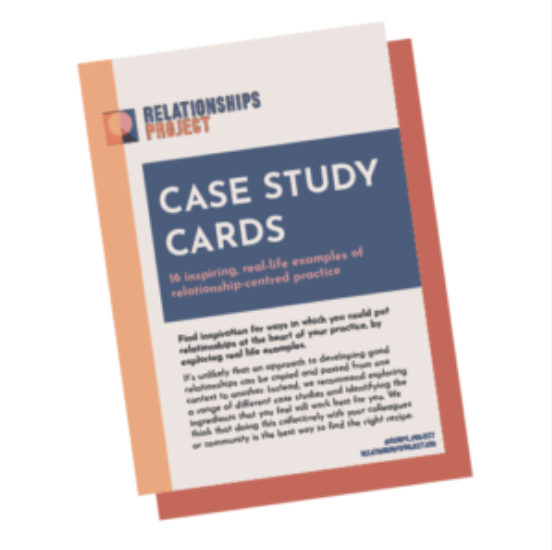 Short summaries of the full case studies and activities for exploring with your team, perfect for use in workshops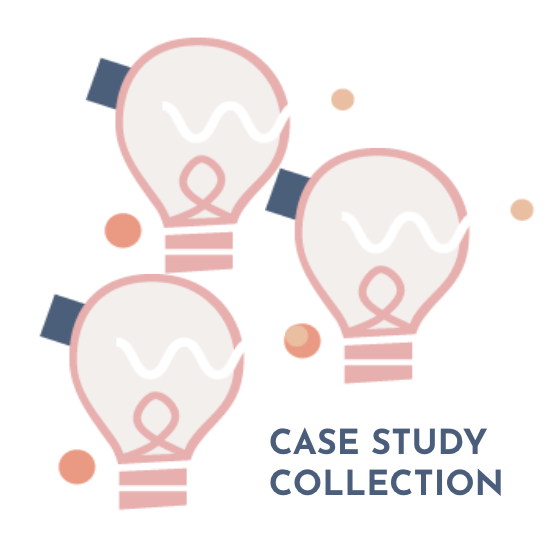 Case Study Collection 
Jump into the Collection to quickly and easily find examples of great relational practice that feel particularly relevant to your context. 
Examples in the Collection are mapped against 10 opportunities for nourishing good relationships, from the layout of your physical space to how you use digital technology and the training made available. 
Case Study Cards
Download our case study cards, get your team together, and explore ideas for strengthening your relationships by following one of the activities suggested in the cards.
The cards are designed for use in workshops, meetings or sessions. We recommend printing the cards so that people can read them, move them and stick them up on the wall. We also encourage you to create your own case studies and share them with us so others can get inspired by your great work!
Full case studies
For more information about any of the case studies featured in the case study cards, please explore the links below. 
We're always on the lookout for more great examples of organisations, communities and services putting relationships at the heart of what they do. If you've got a case study to share, we'd love to hear it! Please get in touch.  
Share inspiration
If you know of a place where relationship-centred practice is working well, we'd love to hear about it!