In the Relational Councils Network we are working to support one another in making the challenging transition from relationships as the extra mile, to relationships as the first mile.
If this mission is to be credible and useful in 2023 it must have relevance to the cost-of-living crisis and to the local authorities whose residents face the greatest challenges.
We are hosting a Relational Council Network convening from 12.30 to 2.00pm on January 30th to share learning and insight on relational approaches to tackling the consequences of the cost of living crisis and the systemic issues which underpin it. 
We will discuss practical activity on the ground and the hidden work of building and sustaining relationships with key partners and in the community. We will begin with colleagues in Barking and Dagenham and some of their community partners, diving into their highly relational response to the cost of living crisis, and then open up for contributions from elsewhere around the UK. 
How is your local authority acting now? What's different? We'd love to learn from you.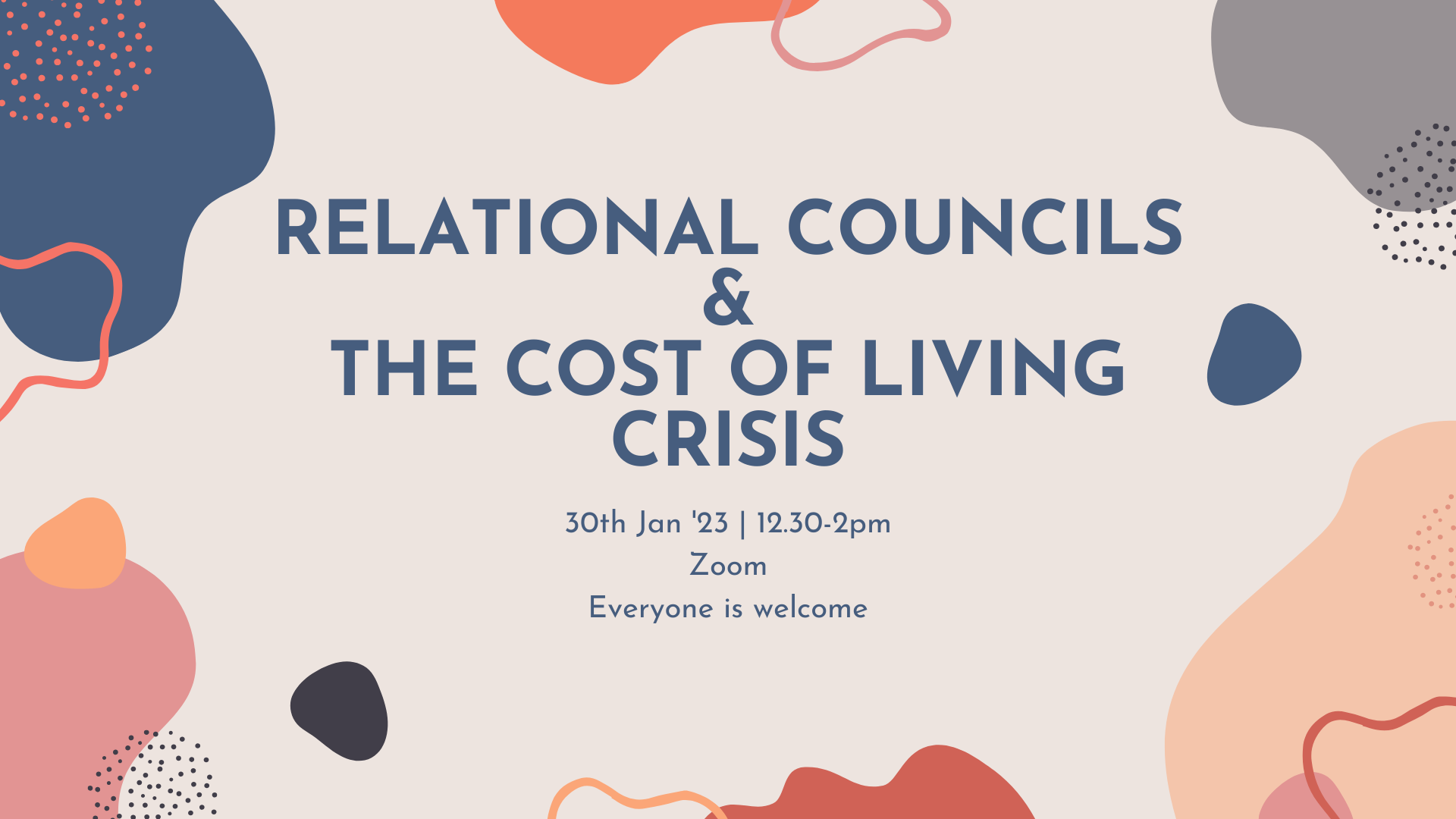 More people died in the UK from the consequences of austerity in the five years before the pandemic than died from Covid in the first three years of the pandemic. Without serious intervention we are heading for a third phase in this tragic cycle. 
As Professor Sarah Marie Hall notes:
Austerity policies implemented since 2010 have not been substantially reversed or retracted in recent years. In fact, they have often been levelled at the most marginalised social groups.
In 2019, cuts in total expenditure on welfare and benefit payments alone were expected to total £37 billion a year by 2020. And now, growing numbers of people in the UK are struggling with everyday costs of living, while a further £28 billion of cuts to public funding were announced in the government's November 2022 budget.
All of this shows how keenly economic policies are felt in everyday life, in the mundane: eating, heating, caring, shopping and travelling. And perpetual and cumulative cuts like those we have seen made in recent years to welfare, education, social and healthcare services shape daily lives and social relationships
More people, previously balancing on the edge, are slipping into destitution, unable to meet basic needs for food, warmth and shelter. Councils everywhere are facing rapidly escalating need. Poverty may often be the presenting problem. More complex needs, not far behind.
How is your local authority acting now? What's different?
What are you hopeful about? What worries you? 
What are you learning?
Covid was, in financial terms, originally understood to be an essentially short-term crisis. Lockdowns were temporary. With some emergency injections the economy would soon bounce back. The forecasts in the honeymoon period were far too optimistic but the expectation of vaccines, and of an end sometime soon, prevailed throughout. The poverty crisis today has no such hopeful time frame.   
This difference matters because it changes the context for support, both voluntary and professional: 9m people were involved in supporting others at the height of the mutual aid movement in 2020. Comparisons were made in some communities to the response to the Blitz. Exalting people to rally round and pull together is one thing when the end is foreseeable, or at least imaginable, but supporting one another for a longer haul takes more than banging saucepans and the Blitz spirit.
A lot of mutual aid was more aid than mutual. A crisis that lasts longer and affects more calls more for acts of solidarity than acts of charity.
What does this activity look like? What is the role of council workers, maybe council members, in supporting it?
How do we think about the hidden work of building fair, sustainable relationships with community partners?
How do we support the people who are undertaking this vital work? What are the relational qualities to how we care for one another and create practical, caring spaces?
Please join us at 12.30pm on Zoom on the 30th January to contribute to the conversation or just listen in.
More from The Relational Councils Network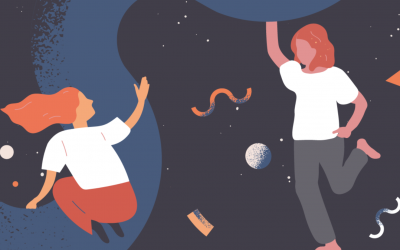 Mutual aid was driven from the ground up but flourished with appropriate support from local councils. The UK response to refugees arriving from Ukraine was led from the top down but could only succeed with local engagement. What can we learn from this  approach to the...
read more