Growing and strengthening the field
We think relationship-centred practice is about making relationships a central operating principle on which we build a favourable and equitable economy, effective government, flourishing businesses, successful services and happy, healthy and thriving communities. It is about designing IN relationships, not seeing them as a frilly extra. It is about understanding relationships to be THE WAY in which we achieve good outcomes – whether they be health, education, business-related or something else, not just as a convenient byproduct of other outcomes. It is about focusing on relationships as the starting point for the service you deliver, the organisation you work in, the tower block you live in. 
William Gibson – the speculative fiction author – once wrote, 'the future is already here, it's just not very evenly distributed.'  There are a huge number of 'bright spots' of relationship-centred practice, they're just not very well connected and not very evenly distributed (check out Through Thick And Thin for our research on this). 
Over the past 4 years we've heard from the hundreds of people we've collaborated with that now is the time for some proper infrastructure for the growing field of relationships. This infrastructure needs to:
Connect people who are working in ways that prioritise and promote good relationships by creating opportunities to share, learn and collaborate focused on the shared needs of the field.

Grow momentum, energy and funding for relationship-centred practice across the field and beyond, including amongst those who are sceptical of relationship-centred practice. 
"Infrastructure" can be a confusing term and it's used differently in different sectors and contexts. We like the City Bridge Trust's description of it here. "Infrastructure" as a general term describes the underlying support networks which allow something to happen within a wider social context. The something is variable – it could be civil society (or an element of it – digital infrastructure for example), it could be society more generally, or something totally different. Underlying infrastructure is also about relationships, culture and people. It's the web of connections that bind organisations, sectors, and communities (of affinity, geography or interest). It's rooted in underlying values, assumptions, aspirations, power dynamics, challenges and opportunities.
We aren't alone in being big fans of infrastructure. From migration to democracy to community organising to imagining better futures, infrastructure creates the conditions for big paradigm shifts; for practices (like relationship-centred practice) which are disbursed and fragmented to move from the margins to the mainstream. 
So we're excited to be embarking on the next chapter of our work to support the field of relationships. This next phase has been made possible in part by grant funding from the Bringing People Together Fund from the National Lottery Community. 
We see this next chapter as a two year push towards a multi-decade vision. The paradigm shift to the relationship-centred world we dream of will be seismic and transformative. 
But as with all of our work, we'll only make progress by working with others. Building a field, by its very definition, is a collaborative endeavour. We hope – and very much need! – you to join us.
4 invitations to kick things off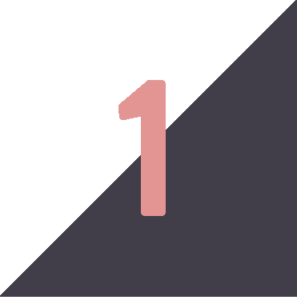 Join The Relationships Collective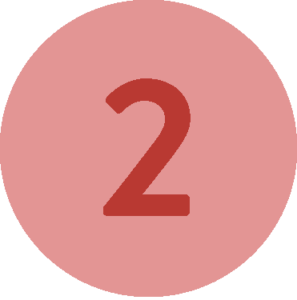 Come along to our upcoming events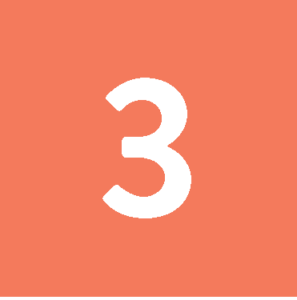 Share your vision and know-how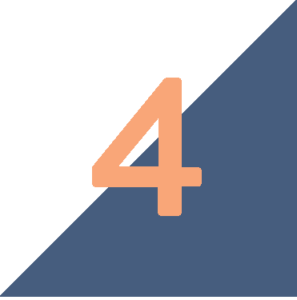 1. Apply to join the Relationships Collective and help us to shepherd this work
We're setting up The Relationships Collective to help connect disparate pockets of the field and bring the margins into the mainstream. Learning from other fields demonstrates that emerging fields need a range of leaders from across a field (from the grassroots to the corridors of power) to help turbocharge progress for the field overall. 
The Relationships Collective will be a group of 6 people and organisations who together represent just some of the brilliant, enthusiastic, creative and diverse people who are putting relationships first and pioneering a relationship-centred future.
And we have 3 key aims for The Collective: 
To support The Collective's members to do even more of the relational working and advocacy they are already engaged in;

To engage in an active and ongoing exploration of the shared challenges and opportunities that we all face as relationship-centred practitioners and; 

To identify areas for collective, practical action to push the field forwards and make putting relationships first the norm, not the exception. 
Each member (who could be an individual, organisation, business or just about any entity you can imagine) will receive a stipend of £500 per month for 18 months for their participation. 
If you're interested please check out the job description here. The instructions on how to apply are in there. And if you want to nominate someone for it, you can simply drop us an email (iona@relationshipsproject.org) with their name and we'll reach out to them. Applications close on 21st November 2022.
2. Come along to our upcoming events and renew or make new connections with others in the field
We'll be continuing lots of the work we've done to bring people and ideas together, hosting conversations, events, workshops and more.
We have a couple of focused convenings in the pipeline to explore the intersections of some of the areas within the wide field of relationships If either feel relevant to you, we'd love to see you there.
a. Relationship-Centred Practice: Uncovering the How, What and Why – 23rd November 2022, Newcastle 
This one day convening, hosted at Northumbria University in partnership with the After Disasters Network, is a chance for us, together, to explore the how, what and why of relationship-centred practice. Starting with a handful of inspiring stories of relationship-centred practice in action, we will collaboratively explore the value of relationship-centred practice, the mechanics of it, and the conditions in which it can thrive. The convening will bring together doers, thinkers and enablers from a range of specialities – including community development, health, academia, local authorities, funding, disaster recovery and more – creating new connections across networks and helping to build a bigger picture around relationship-centred practice 
b. Convening The Convenors: A Gathering For Networks And Coalitions Who Are Building A Relationship-Centred Future – tbc in February 2022
This 1.5 day residential retreat co-hosted with the Connection Coalition will be a gathering to 'convene the convenors'. If you are a network or coalition working in the UK at a local, regional or national scale and see your work as building towards a relationship centred future, we'd love you to consider joining us. It will be an opportunity for you to:
Build or rekindle relationships with other networks and coalitions and familiarise yourselves with one another's' strategies, priorities and audiences

Explore shared challenges and opportunities facing our individual and collective endeavours

Scope the possibility for greater collaboration and collective action between initiatives
Alongside these events we will be holding digital events to come together to explore ideas and share challenges about relationships. Sign up to the Relationships Project Newsletter to stay in the loop and please get in touch if you're interested in co-hosting an event to explore relationship-centred work.
3. Share your vision for a world of good relationships and your know-how on how to get there
We often hear (including from ourselves!) that it's easy to understand the difference that relationships make on a small canvas – to a young person leaving care, to an isolated older person – but much harder to imagine the change that it could unlock at a larger scale.
Therefore, we're asking everyone with a belief in – or curiosity about – relationship-centred practice to help build the vision and know-how for a world of good relationships.
We'll analyse and curate all that we hear and share it back in ways which enables everyone to see how their community, organisation, local facilities and local services would change if relationships were put front and centre, and guidance on how to get there. This will be launching in the months ahead, so stay tuned for more information and instructions on how to get involved. 
4. Join us in making the case for prioritising relationships
We've heard relationships sceptics say: 'I am yet to be convinced of the value of prioritising relationships in clear, concrete terms. I want statistical analysis and rigorous data sets.' Meanwhile those committed to working in relationship-centred ways often  say: 'I lack the rigorous data, the killer stats, the off-the-shelf arguments to deploy when dealing with sceptical audiences'. 
Therefore we are setting out to gather evidence, convene researchers and academics and create useful, practical resources and content which will help you make an irrefutable case for the importance, efficacy and impact of relationships. 
We are scoping whether the best approach here is to commission a literature review (with possible subsequent research to fill gaps identified) to generate this much-needed data, stories and arguments. If you're working on this already, or know someone we should talk to about this, we'd love to hear from you. Please get in touch with david@relationshipsproject.org 
Our commitment to you and to the field of relationships
We're setting out to be a field catalyst. The best catalysts are often rarely seen or heard beyond the field and instead focus on connecting and serving those in the field. You won't see us scaling up our organisation or any specific intervention.
We exist to support and champion the work of others, not reinvent the wheel. We exist to get things done and work hard to create spaces and platforms for common ground and collective action without building absolute consensus (something that is neither possible nor desirable in a field as rich, broad and deep as that of the field of relationships). 
We dream of a connectivity that isn't overseen or controlled by us. Therefore we're also exploring ways we can create a directory or network map that will allow you to share your work and practice with others and find fellow travellers and collaborators for yourself. If you have experience of building this sort of thing we'd love to learn from you. Please get in touch: iona@relationshipsproject or immy@relationshipsproject
We are glad to be working with Jess Romo who will be designing an experimental evaluation framework based on the Bridgespan field model which will help us spot germinating seeds of change in the next 2 years that could grow into the long term shifts we want to see in 20-30 years.