The Relationships Collective 
A servant leader group helping to shepherd the growth of the field 
Do you live, breathe work or dream about great relationships in your workplace, neighbourhood, organisation or society? 
Are you, like us, enthusiastic about, obsessed with or just plain feverish about the 'state of relationships'?
Are you the sort of person who will 'bang on' about why relationships matter to anyone who will listen? At home? At work? At a family event? Whilst chatting to a stranger sitting next to you on a bus? 
If so, we'd love you to join The Collective!
We're setting up The Relationships Collective to help connect disparate pockets of the field and bring the margins into the mainstream. The Collective will help turbocharge progress for the field overall by bringing together leaders from the grassroots to the corridors of power, bound together by a commitment to relationships.  
The Relationships Collective will be a group of 6 people and organisations who together represent just some of the brilliant, enthusiastic, creative and diverse people who are putting relationships first and pioneering a relationship-centred future.
Applications close 21st November 2022.
Who is this for?
This is an opportunity for anyone who is working in relationship-centred ways – by which we mean, in ways that place relationships at the heart of a community, service, neighbourhood, place, network, business or organisation.
You could be doing it at any scale – local, regional or national – but you'll be challenging the structures and systems that undermine relationships and you'll be passionately championing relationship-centred working within your networks and beyond.
What is this for?
By bringing this group together we hope to: 
1. Support these brilliant people to do even more of the relational working and advocacy around relational approaches they already do
2. Explore real challenges and opportunities that we all face as relationship-centred practitioners
3. Identify areas for collective, practical action to push the field forwards and make putting relationships first the norm, not the exception.
What will I be asked to contribute?
First and foremost, we are looking for people to join us in exploring how a group like this can come together to share, learn and act in ways that support the individuals in the group with their own, independent endeavours as well as becoming 'greater than the sum of their parts' and contributing to the wider field of relationships. Therefore the terms of reference for the group will be determined and written by the group itself. 
To give you a flavour of what it could include, here are a few ways that other similar groups (eg. The Centre for Democracy) in different fields work together to provide a sample of the sorts of things that could be in scope:
Bi-monthly meetings to share updates from their communities, organisations and sectors

Helping to shape the long-term vision for the field 
Co-hosting events conversations and working groups

Co-creating tools and frameworks
What will I get in return?
1. We will provide each member of The Collective with a monthly stipend of £500 (inc. VAT) for the full 18 months of this pilot. This is a contribution towards your day to day work as advocates of relationship-centred working as well as your time meeting with and developing plans with your fellow Collective members
2. The Relationships Project's small team are all ready to support The Collective and make the most of this unique collective opportunity. From organising get-togethers to project managing the plans that emerge, we will be the supporters of The Collective to ensure that the members get the most out of the experience and their skills and expertise are put to the greatest use.
3. It is our hope that by being part of The Collective, members will be supported to develop their relationship-centre thinking and practice alongside others who share a commitment to relationships 
Our 2 year plan for a 20 year vision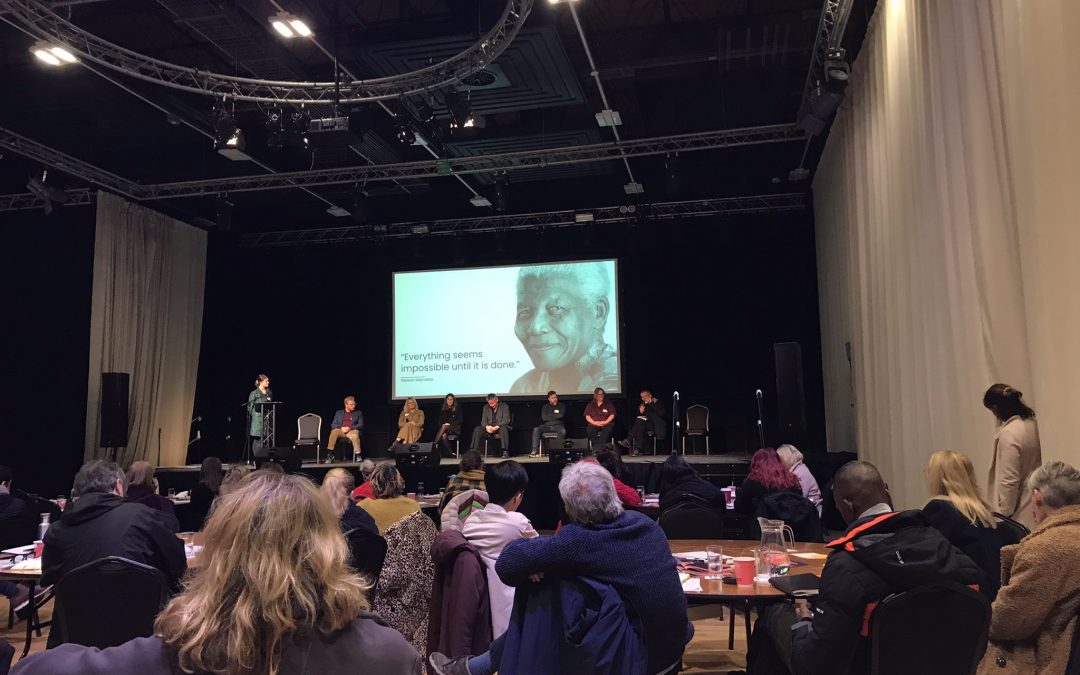 In brief On the 23rd November 2022, 80 relationship-centred practitioners came together at Northumbria University to unpack the how, what and why of relationship-centred practice. It was a fantastic day, full of warmth, emotion and hope. Here, we offer our reflections...
read more

In brief It's been a while (almost 18 months!) since we first shared our application to the Lottery's Bringing People Together Fund to help strengthen and grow the field of relationship-centred practice. We're delighted to say that our application was successful and...
read more