Introducing The Relationships Collective 
The Relationships Collective is a  group of 9 individuals who together represent just some of the brilliant, enthusiastic, creative and diverse people who are putting relationships first and pioneering a relationship-centred future. From January 2023 – July 2024, The Relationships Collective will be helping to turbocharge our work building and strengthening the field of relationship-centred practice.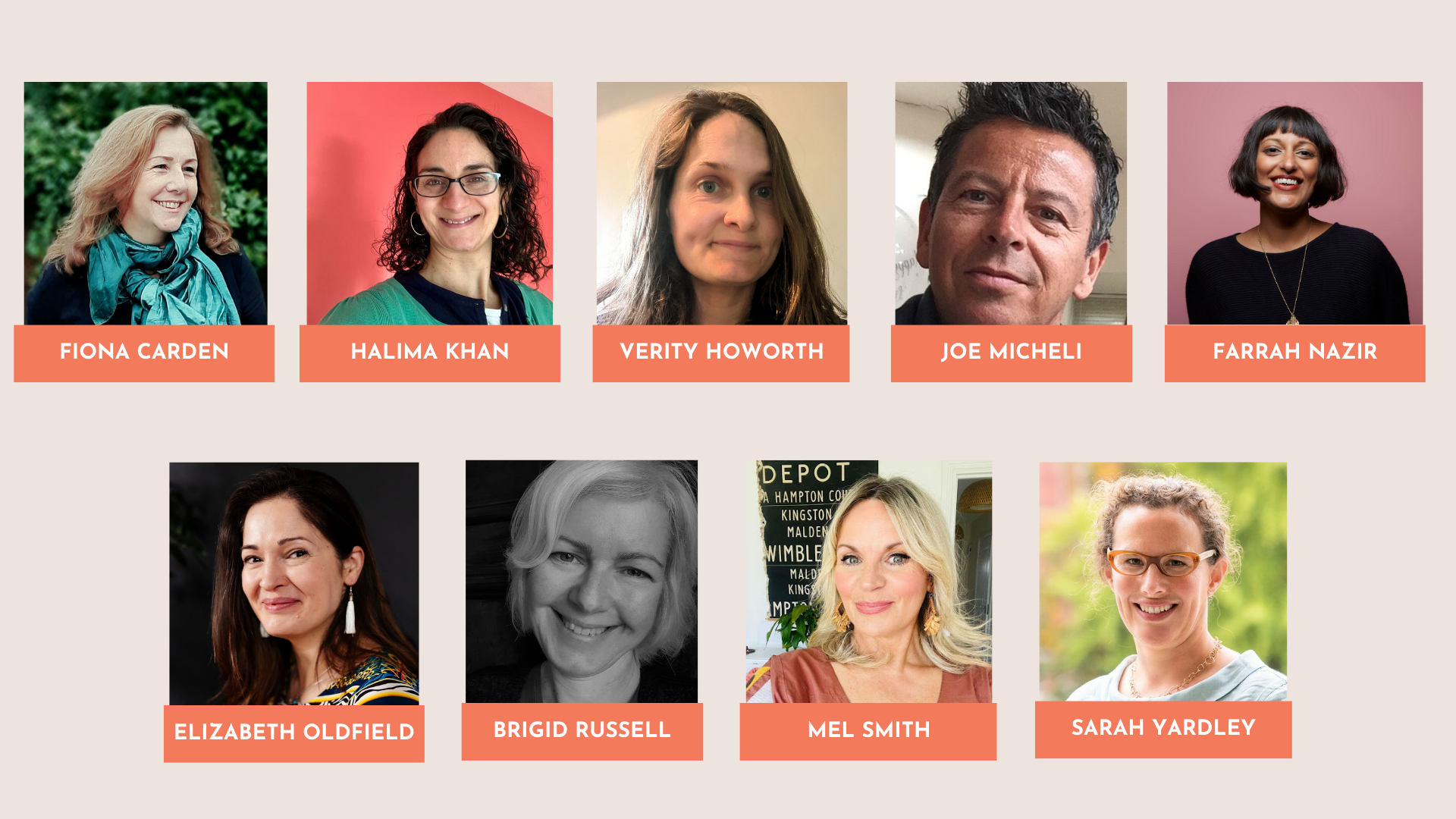 Why a Collective?
We are in the business of strengthening the field of relationship-centred practice (read more about what we're doing and why here). Our focus for the next few years is to create opportunities to grow leadership and leaders in the field, shine a light on the bright spots of practice and unlock the enabling context which helps people and organisations in disparate parts of the field to share, learn and act together. Done well (ie. learning from what works in other fields via Bridgespan and others) it is our hope we will contribute to making this emergent field stronger and more effective than the sum of its disconnected parts (read this research from 2021 for more on this thinking!)
Therefore we are super excited to share The Relationships Collective with you. The Collective is a group of 9* individuals who together represent just some of the brilliant, enthusiastic, creative and diverse people who are putting relationships first and pioneering a relationship-centred future. 
We were overwhelmed and overjoyed by the interest in The Collective when we advertised it in late 2022. Almost 100 people applied to be a member, spanning many different disciplines, sectors, specialisms, geographies, backgrounds and perspectives. It was incredibly difficult to whittle the list down but we are delighted with where we have landed. We're excited because of the breadth of experience and perspectives that this group contains. Whilst a group of 9 people could never represent the whole of the field, we feel that, together, The Collective reaches many different corners and sub-groups within the wider field.
*The eagle eyed amongst you will have noticed that we have expanded the size of the group from the proposed 6 members to its final 9 members. This was for a range of reasons including: once we've got the list down to 9, we couldn't find a way of reducing the size further without compromising on the range and credibility of the group overall. We have covered the additional costs by using a large chunk of the Relationships Project's unallocated budget – a representation of how excited we are by everyone as individuals and as a group.  
Fiona Carden
Joint CEO and Director of Learning, Exeter CoLab with a background in education
About Fiona: Fiona Carden is joint CEO and Director of Learning at CoLab Exeter. CoLab is an innovative multiagency wellbeing hub, where 30+ projects, including a specialist GP Practice, probation, housing and mental health services put the person at the centre of their practice – all working to create the conditions for people to lead their best lives.
Fiona is passionate about social justice and as Director of Learning leads the vision of learning as a tool for change and is one of the founders of the Exeter Urban Learning Academy. Fiona has worked across the UK designing and delivering courses that empower people to speak up and have agency in their lives. Fiona champions the vision that through learning we can develop personal and community social capital, enabling people to be leaders in their own lives.
Fiona is committed to collaboration across sectors, and cultures, creating and enabling spaces for courageous conversations and exploring ways to foster meaningful relationships. She is interested in the impact and practice of generous leadership, co-production and place-based work. Fiona has recently qualified as a forest bathing practitioner, and is curious about how immersion in nature enhances mental and physical wellbeing and the role of nature connection in building relationships.
Why I'm excited to be a member of The Collective: I am excited to be part of The Relationship Collective to listen, share and learn with new people. To look up and out beyond the day to day opportunities and challenges presented by my work, to a wider world of ideas and really explore the idea of 'breaking new ground'. I am interested in exploring relationships beyond our work; friends, family and of course with ourselves. I am also curious about how our cultural values inform and shape our relationships and am keen to explore the impact of values based practice.
Halima Khan
Independent adviser on public service innovation, Affiliated Researcherat the Bennett Institute of Public Policy, Board Member at Mayday Trust and former roles across national, regional and local government
About Halima: Halima is passionate about "people powered" public services which harness the insights and motivation of citizens and frontline staff. She has co-designed, funded, researched, advocated, and implemented these approaches at Nesta, the UK innovation foundation, and as a policymaker in national, regional and local government. Her work spans social policy with a particular focus on health and social care.
Halima is an independent consultant and adviser on public service innovation and strategy, has non-executive roles at the British Academy and the Mayday Trust, and is an Affiliated Researcher at the Bennett Institute for Public Policy at the University of Cambridge.
In her work, Halima brings a focus on relationships that are enabling, supportive, collaborative and effective, and which are founded on dignity and trust. She is interested in strengthening the case for human-centred policy and public services – from the street to the management team to the leadership of systems and back again.
Why I'm excited to be a member of The Collective: Relationships are the engine at the heart of social change – they give us a sense of belonging, purpose, confidence and hope. All of which are vital for people to flourish and communities to thrive. So I'm very excited to be joining eight brilliant co-pilots of The Relationships Collective and the supporting team at The Relationships Project. I'm looking forward to a journey powered by curiosity and optimism as we take some steps forward individually and together.
Verity Howorth
Director of Training at the academy trust Reach Foundation and former teacher
About Verity: Verity is from Doncaster, has taught French and been part of senior leadership teams in schools in both London and Leeds. She loves all the good things (especially quality time with friends and family, food, books, music, dancing, walking, trees, the sea) and dislikes all the bad things (particularly educational disadvantage, dishonesty and our cultural obsession with being busy). 
She now works remotely for Reach Foundation as a Director of Training, creating and delivering programmes for teachers and leaders who want to build a 'Cradle to Career' model in their schools. Reach believes that great schools are necessary but not sufficient if all children are going to enjoy lives of choice and opportunity so it strives to embed a relational, all-through, joined up approach to the system. 
Why I'm excited to be a member of The Collective: I am thrilled to be part of the Relationships Collective because it represents an opportunity to bring currently disparate but like-minded folks together who believe the world could be so much better if we all put relationships right at the heart of our respective work. I think there is much to be gained from taking time to reflect on our own practice, being curious about expertise from other sectors and sussing out where there is energy to create change for a more compassionate, sustainable future. 
Joe Micheli
Head of Communities at York Council and has worked in many roles in other local authorities local government
About Joe: Joe has had a thirty year career in community development and citizen engagement spanning both voluntary and public sectors. Currently as Head of Communities at City of York Council he leads the authority's approach to asset based community development, prevention and the city becoming an asset based place. Joe is a key member of the UK Local Area Coordination Network and international Cities of Service coalition and has led the development of social action strategies in York and Barnsley. Previously, he was the Head of Stronger Communities at Barnsley Council with responsibility for the development of the Council's social inclusion and award-winning community engagement and neighbourhood renewal programmes. An avid networker and leader of innovation and change programmes, he is passionate about people, the power of relationships and relationship-centred practice.
A keen footballer and lover of rock music in what spare time he has left!
Why I'm excited to be a member of The Collective: My strap line and that of Local Area Coordination is, 'its all about people and relationships'. So, when the opportunity to join the Collective arose, I jumped at it. I'm fortunate to work in a role that models the values associated with relational centred practice, empathy, trust, collaboration, mutual understanding, and I work best when connecting with others, bouncing ideas off one another and sharing stories. 
Personally, I believe, it is not enough for us to reorganise, we need to recentre our approaches and continue to shift the dial on growing the evidence base for relational approaches. The Collective offers a space and profile for this invaluable work to evolve, change culture and mindsets and gain deeper traction. I'm excited to bring my sense of humour, collaborative learning style, networking, passion for social justice and experiences of relational working and to learn from others. I fundamentally believe that the simple human bonds between us are the foundations of good lives, reflecting the importance of relationships and this should be a world and cultural norm that we are all striving for. What I know is it's not about money, its ALL about people and relationships and this should be regarded as a core organising principle, that is easier for us all to adopt.
Farrah Nazir
Insights and Learning on Equality, Diversity and Inclusion at the Wellcome Trust, and co-founder of New Fables Collective
About Farrah: Farrah is an expert in public engagement and inclusive practice, with 15 years' experience in funding, developing and managing initiatives that connect the public, science and society.  
Farrah works at the Wellcome Trust in the Culture, Equity, Diversity and Inclusion team, ensuring their strategic programmes are informed by insights, evidence and best practice. Previously, Farrah worked in the Public Engagement team as a strategic designer, creating opportunities where the public can play a role in Wellcome's mission to support science to solve the urgent health challenges facing everyone. 
Farrah is passionate about creating inclusive spaces that support openness, care and wellbeing, where diverse voices can be heard, new partnerships can form, and collective imaginations can be surfaced and realised. This has led her to codesign and steward both formal and informal networks, and to become an advocate for collective leadership. Examples include Wellcome's Race Equity Staff Network and Staff Forum, the UK Science Festival Network, and more recently, New Fables Collective.
Why I'm excited to be a member of The Collective: Building and strengthening relationships is both an integral and longstanding part of my practice – I believe there is so much more to learn, share and imagine what's possible when our work is driven by relationship centred practice. I'm excited to be part of a collective of practitioners in this space to both explore and champion this work together.  
Elizabeth Oldfield
Coach, Facilitator, Writer, former Director of the religion and society think tank Theos and Host of The Sacred
About Elizabeth: Elizabeth is an experienced leader, communicator, coach and consultant. She cares deeply about helping people and organisations grow in connection – with each other, with their purpose and with their audiences- clarity, and courage.  She is also writing a book on what theology might be able to teach us about wisdom.
Since 2017 Elizabeth has hosted The Sacred, a podcast which creates space for a wide range of guests to reflect on their deepest values. She hopes it is a way of modelling courageous conversations and building relationships across difference. For ten years she was Director of Theos, the UK's leading religion and society think tank, before which she spent the first part of her career working across the BBC in television and radio, contributing to programmes including Beyond Belief and the Moral Maze. Elizabeth lives in an intentional community in South London with her husband and kids, and loves detective novels, poetry and cooking. 
Why I'm excited to be a member of The Collective: I am excited to be part of the Relationships Collective because relationships are the very heart of a healthy life and a healthy society and yet we spend so little direct time and attention on them. To gather with eight other relationships nerds and work out how we might contribute to changing that sounds amazing.
Brigid Russell
Coach and Leadership Consultant with expertise in leadership and management in the NHS and co-convenor of Spaces for Listening
About Brigid: Brigid's heart is in working with people who seek social change and justice. She is a self-employed coach and leadership consultant, working alongside people in the public and third sectors across Scotland.
Brigid now lives alone in Stirling since Jim, her husband of 16 years, died of leukaemia in February 2020. It helps her to understand what living with grief and aloneness really mean when she reflects and shares her unfolding thoughts and feelings in conversation and in writing through social media (you can find her on twitter here:  @brigidrussell51)
Brigid believes in a relational approach to coaching and development, and is very committed to finding and creating more spaces for listening to each other, and for having more open conversations.
She recently started a Professional Doctorate with HULT Ashridge and her interest is in researching how we bring ourselves into working in a truly relational and collaborative way in community.
Why I'm excited to be a member of The Collective: I believe that we learn best in relationship alongside each other, understanding and valuing our many different ways of knowing and being together. Relationships in which we feel able to be open, truly listened to and understood, are fundamental to how we live and work well together. That's easy to say, yet much harder to do consistently in practice. That's why I am so excited to be a part of The Relationships Collective – so that we can share ideas, experiences, and learning about what makes relationships really work and how.
Mel Smith
Deputy CEO at Grapevine Coventry and Warwickshire
About Mel: Mel is from Coventry, she's a Mum, Nanny, plant lover and wild swimmer. She swapped her childhood competitive swimming lifestyle of lane ropes and chlorine for the freedom to roam and swim in rivers, lakes and seas. Her relationship with nature and being outdoors is how she resets the dial. 
Relationships matter to Mel in all aspects of her life, from the individual to working deep in communities and through to the boardroom – it all starts with being more human. She is Deputy CEO at Grapevine Coventry & Warwickshire and spends her days working alongside a team of Community Organisers. Organising is leadership that enables local people and communities to become stronger, have the power to take action on the things that matter to them and are more able to influence the systems they live within. Mel believes that strategic relationships for change can be a powerful way of unlocking potential leadership and the willingness to act. 
Why I'm excited to be a member of The Collective: I am chuffed to be part of the Relationships Collective, it's vital that we work towards a world that prioritises relationships. From the small relational things that nurture friendships and joy to being wholly intentional about the design of tactics and strategy to build relationships that can respond to wider systemic issues. Seeing the line up of the collective really excites me, I am in incredibly good company. Let's do this! 
Sarah Yardley
Associate Professor in Palliative Medicine, Marie Curie Palliative Care Research Department, University College London & Honorary Consultant in Palliative Medicine, University College London Hospitals (UCLH) and Central & North West London NHS Foundation Trust
About Sarah: Sarah is an introvert who likes people! Her interest in relationships comes from working with complexity in situations that need attention because of gaps between ideals ("how things work on paper"), expectations ("what should happen") and actual experiences ("how it works around here in the real world"). Sarah is a clinical academic undertaking qualitative research across disciplinary and methodological boundaries. Ever curious about how sociocultural influences, informal learning and 'real world' practices shape healthcare, her research interests include how patients, families, carers, and healthcare professionals do the work of healthcare, making use of learning and meaning derived from experiences; specialist-generalist interfaces and care transitions, and; impact of human-dependent interventions such as collegiate and therapeutic relationships on current and future care. Sarah is particularly interested in informal learning in workplaces, the palliative care needs of people with serious mental illness and the role of social interactions and relationships in healthcare. 
More about Sarah can be found here: https://sarahyardley461340703.wordpress.com/ and she'd love to co-produce transdisciplinary research, practice and creative work more; get in touch if you have an idea you might like her to join with you to develop.
Twitter: @lavendercrew I Linkedin: www.linkedin.com/in/sarah-yardley-21b31122 I Email: sarah.yardley@ucl.ac.uk   
Why I'm excited to be a member of The Collective: I am excited to join the collective because all my work is driven by the belief that we need to redeem the role of relationships in healthcare and reclaim relationships as a legitimate part of systems change, not a "nice if you can" add-on. Finding a group of people who don't just believe this but who are actually working to put it into practice as a core value in different ways, places and for different purposes is great! I love a bit of lateral thinking and learning from sharing experiences and taking (considered) risks together – in an aspirational approach – even if this means learning from unintended consequences along the way will be a rich learning experience.. I really hope that being part of the collective will mean I can 'do' as well as 'think' things that will build things with the principle that relationships matter because people matter at heart.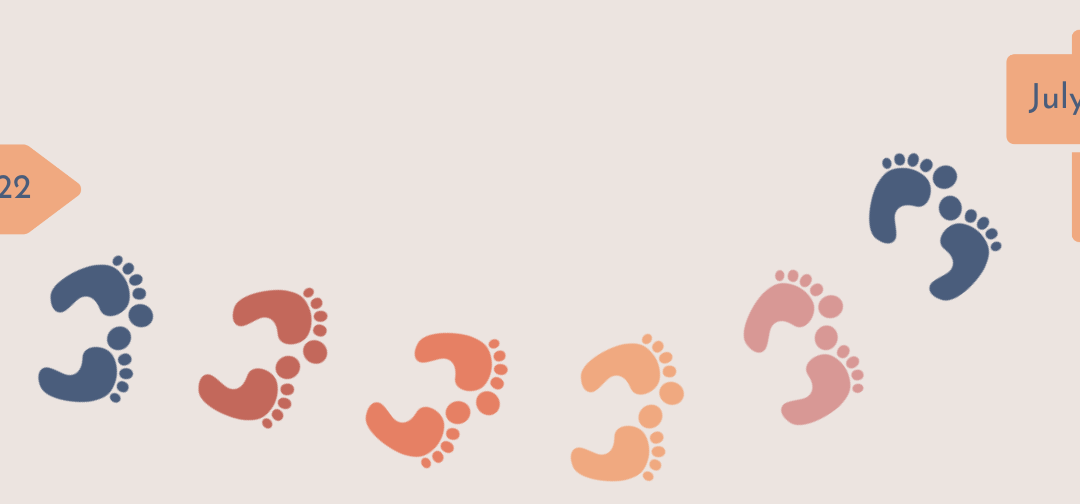 In brief Back in July 2021, we shared our proposal to the National Lottery Community Fund's Bringing People Together Fund. We were delighted to be awarded the funding and we now find ourselves one year into our two year plan towards a 20 year vision of a world built...
read more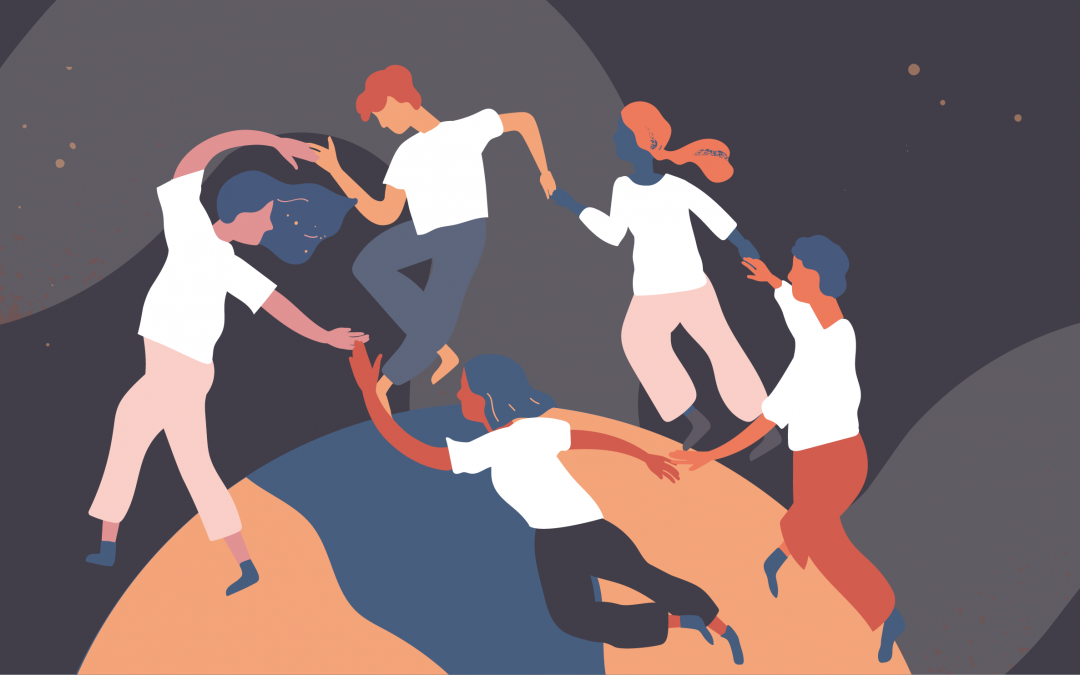 In brief In 2021 The Relationships Project was delighted to secure funding for a 2 year project to start to build towards a 20 year vision for a relationship-centred world (you might remember we shared our original application here). With 9 months to go until the end...
read more