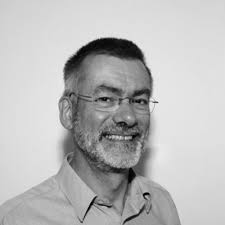 In brief
In this reflective piece, David Robinson looks back at the lessons we have learned in 2020 and what they might mean for the year ahead.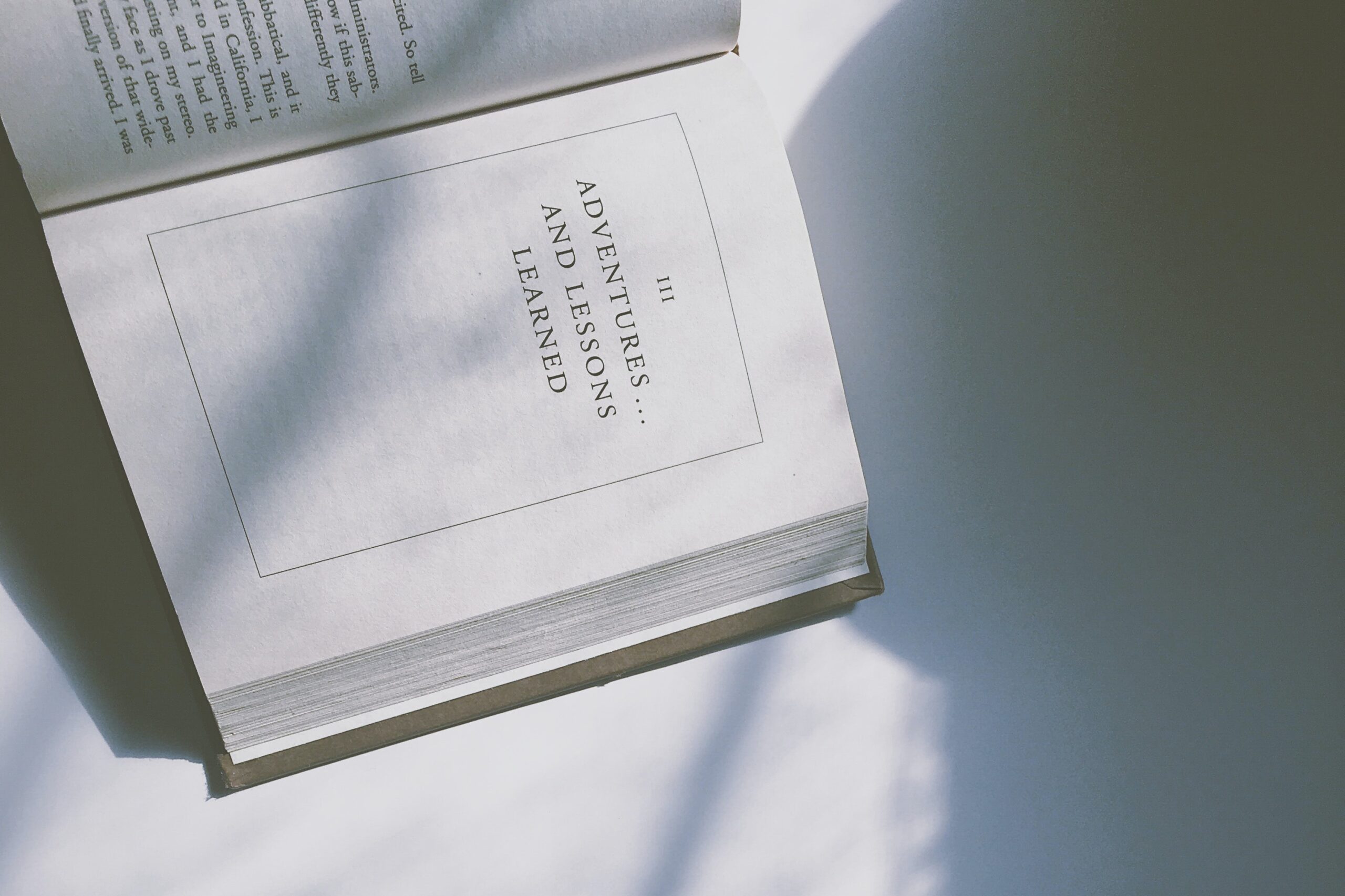 Running off-road
Politicians and policy people have always loved roadmaps, and so do many managers. It makes the journey feel predictable. We know where we are and what comes next, and if this path dependency encourages complacency and unchanging mediocrity, at least we know we planned for it.
Then 2020 came along. The usual tracks were closed. A nation found itself running off-road, paths untrod, terrain uncertain.
We learnt about ourselves. We discovered new skills, met new people, saw things, good and bad, that we had never seen before. 
Our Observatory gathered and posted stories about the changes in our relationships and social behaviour. We tried to make sense of it in our open Zoom discussions, published The Moment We Noticed – a 100-day report on initial insights, and incorporated our learnings into tools, training and support programmes for the post-Covid renewal.
Now, as we reach the end of 2020 and with vaccines on the horizon, a junction lies ahead: to return to the old ways or to embrace the promise of our year off-road? 
We will publish our follow-up to The Moment We Noticed early in the new year but in the meantime, here are some of the things that we are thinking about as we approach the turning of the year.
All the Rs
We will remember 2020 as the year of the R. As our world closed in, we noticed the Relationships on which we depend, and we missed others that are also important. We Re-neighboured, we Re-tooled and we Re-evaluated.
9m people cared for others voluntarily. 39% of them had done little to no volunteering before the pandemic, and 70% want to carry on afterwards. We have re-neighboured. Of all the big numbers in 2020, these are the ones to savour.
Most of us learnt new skills or ways of living. We Zoomed and WhatsApped, shopped, worshipped, and learnt online. Some of this was no substitute for face to face interaction, but some of it was as good or even better. It was a year of exceptionally rapid learning and re-tooling.
And heaps of research has shown that many of us have been re-evaluating our behaviour and our attitudes towards one another.
We have appreciated people differently, noticing particularly those who have often been invisible in the past. We have seen what matters and seen also what's missing.
We noticed that 22% are digitally excluded, that others are without the homes in which many of us have been able to isolate in relative comfort, without the income to eat adequately, let alone to feel secure, and without the relationships we all need to survive and to thrive. Covid, lockdowns and, even more importantly, Black Lives Matter, heightened our understanding of inequity as we watched our different years unfold on split screens. There was little in the gaping disparities that will have surprised those who already study these things, but this was prime time. We were all in the show, we all watched.
The emerging legacy
We won't unknow our neighbours or indeed how to Zoom. The re neighbouring and retooling is the sticky stuff, but what remains of the re-evaluation is harder to ascertain and harder still to carry forward.
It is natural to look for a binding narrative but we mustn't veneer the facts to match an agenda.
The good bits of our relationship-centred year are not an adequate response to the bad – poverty, inequality, discrimination and social exclusion are fundamental structural problems requiring fundamental structural solutions. There are, however, the seeds of a just and inclusive renewal in the emerging legacy and it is the right time to think about assets and abundance, not because 2020 hasn't revealed enormous deficits, but because it has. 
Assets and abundance
A friend told me in early March that he was closing his office for 2 days to test out arrangements for working from home. I remember walking back through a crowded and unchanging city and thinking his plans were all a bit extreme. Thankfully, I didn't say so. Two weeks later, we were all in lockdown. 
For the last two years, the Relationships Project had been working with others on co-designing our own "places" – communities, cities, services, institutions – with relationships as the central operating principle. Suddenly this was less of an aspiration, and more a necessity. 
With longer notice there would have been methodical, centralised government planning, roadmaps galore, forms to complete outlining our vulnerabilities, accreditation processes for willing neighbours, and probably a Czar.
In fact, there wasn't time for any of that.
Almost all the social change was driven from the ground up as hundreds of thousands of people made individual moral choices.
Some of it was short-term, much of it was context-specific and there were gaps and missteps everywhere in the community response. Some were learnt and corrected, others weren't, but, warts and all, it was an extraordinary demonstration of rapid, localised, asset driven, cycles of design.
And what emerged? Behaviours and activities, across the sectors which were more trusting, principle-led, rather than rules-based, cemented in solidarity rather than compliance, less hierarchical, more horizontal, less defensive, more can-do, kinder, more emotionally responsive, personal and human. 
Once released from rigid systems, old orthodoxies and narrow binaries, there was the permission, indeed the imperative, to think differently, to think about the primacy, and the potential of meaningful, human relationships.
And, on the whole, stuff worked.
The best of what we saw was a nationwide, cross-sector, intergenerational "bundle of life" – the phrase that Bishop Tutu uses for explaining "ubuntu" – different people and different organisations relating in new ways, valuing and respecting one another, trusting, cooperating, and caring in many new layers and flows. We don't have an English language equivalent for this Bantu word, perhaps because we have never encountered its workings before, but we do now have a fleeting insight into what it might mean for us, how hard it can be to sustain, and how important it is that we try.
Ubuntu is a spirit of togetherness, a concept of humanity. A person is a person through other people We think of ourselves far too frequently as just separated individuals, separated from one another, whereas we are connected and what we do affects the world…You can't be human all by yourself.
Desmond Tutu
A British Ubuntu
The Spring months were lifted by ubuntu, but the early promise of the season was not fulfilled when spring turned to summer.
The widespread and entirely mistaken belief that we could now "return to normal" in every detail revealed what might happen when, at last, we do emerge from the pandemic. Politicians, policymakers and managers spoke about learning the lessons but, as noted in many of our Observations, they began almost immediately to channel and squeeze the learning into systems, dog-eared roadmaps that had served them faithfully in the past. Of course, lockdowns returned with the second wave in the autumn, but the experience of the false start was a salutary one. 
Professor Peter Hennessy believes his successors will "divide British post-war history into before Corona and after Corona" for such has been the scale of the disruption.
Our generation may never have a better chance to make the world anew but, as we saw so clearly in the summer sunshine, it isn't inevitable.
Ubuntu, says Tutu, isn't an operating system, it is an aspiration, an idea to work towards. Last summer there was no inclusive aspiration, barely an idea, only a restless impatience. We can do better next time…
Relationships where possible, systems where necessary
Much of what worked in the spring was rooted in trust, mutuality, respect for difference; in aggregate – effective and meaningful relationships.
Relationships cannot be systematised but systems can be made more relational. We published a framework for sustaining these behaviours in July and have been working with partners on developing and implementing the Ten Measures. 
Local authorities are the best placed public institution to engage with this agenda – the central government is too remote and there is no need or mandate for a new public body – but this does not mean that this is only a job for council officers. We all vote, pay rates and have a part to play influencing the local agenda. How could our place change with relationships as the central operating principle?
An enabling council, sustaining and nourishing the community ecology, pollinating the sticky stuff, will enrich us all.
An enabling ecology
We noted in The Moment We Noticed that "trying to catch the spirit of (mutual aid) is like trying to catch a butterfly in a jam jar – there is a likelihood that we will kill or damage that which makes it beautiful". Instead, we must nurture an ecology that enables it to thrive without owning and constraining. 
We are working with partners to learn more about the motivations of the 9m willing neighbours and especially the 70% who want to carry on caring.
They are categorically not a volunteer army awaiting redeployment, but they are the essence of ubuntu in many communities, and they are too precious to not be properly understood.
We will be sharing more on this work in the new year, but it is already obvious that, although there is no single common identity, there is an identifiable range of assets and aspirations which could be effectively supported with appropriate approaches. Some of this is very practical – training, introductions, local information etc – and some of it involves removing obstacles rather than offering anything additional – but it is all about a supportive ecology rather than a stifling structure.
Togetherness and transparency
The visibility of need was one of the unique characteristics of the crisis. There are people in every community who needed help before the pandemic and will do afterwards. Indeed, we all need help at some time in our lives, but typically, the need is less visible. In April, the transparency of the need conveyed a sense of permission – checking on others wasn't intrusive but an unmistakable act of solidarity. 
Councils could do much more to share the everyday challenges as the starting point for connecting assets, growing capabilities and, where necessary, meeting need.
Communities in Barking and Dagenham, Barrow and Coventry, amongst others, have already begun conversations which are not so much cross-sector as sector less, building on the togetherness of 2020. We hope more will follow.
Mutualising mutual aid
With vaccines ahead, the future might look easier, but we have always known that this is at least a three hump crisis with the pandemic, the recession, and the social consequences of them both, rolling into one. In recent weeks our Observers have been reporting on what one described as pissed-offness. We mustn't pathologize a natural, and temporary, emotion but we know that small homes have become pressure cookers for crowded families, that shielding alone has been differently but equally stressful for others and that lockdown and restricted access to services has hidden the consequences. We cannot assess the scale of this damage until the storm subsides and the tide goes out, but we can guess. 
Another Observer noted in November "we called it Mutual Aid because everybody else did, but it wasn't really. It was some people doing things for other people. This time lots more are struggling – not with shopping but mentally, trouble at home and things like that. We need to support one another much more this time. Just because you can do practical things for other people doesn't mean you don't need help too".
The growth of Mutual Aid was a bright star in a dark year. Genuinely mutualising it in 2021 is even more necessary.
A choice of direction
These are huge ambitions but there is always the potential for disruption to beget change and no year in most of our lifetimes has been more disruptive. To return to known and common pathways now may be superficially reassuring, but there is no necessary reason why we should and many reasons why we shouldn't.
Seminal choices lie ahead. The biggest and most enduring legacies from our year off-road are not for us to know in 2020 but for us to make in 2021.
Thank you
We are grateful to everyone who has played a part in the work of the Relationships Project this year. May your hopes be fulfilled in 2021.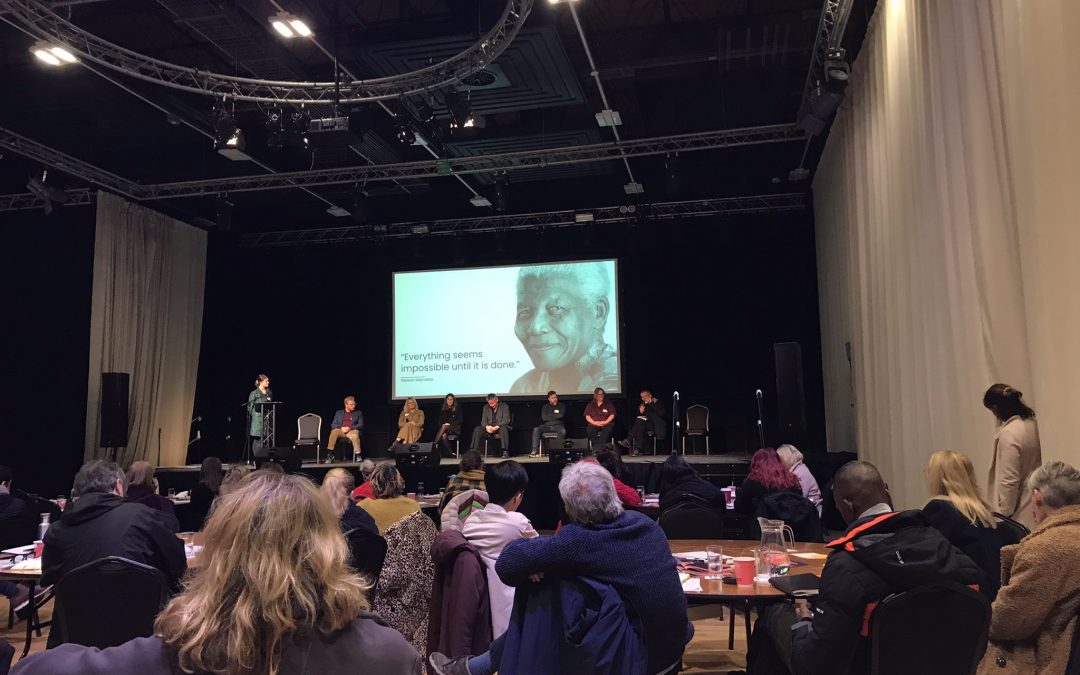 In brief On the 23rd November 2022, 80 relationship-centred practitioners came together at Northumbria University to unpack the how, what and why of relationship-centred practice. We shared some of our key takeaways in this letter and, here, Fabian Pfortmüller...
read more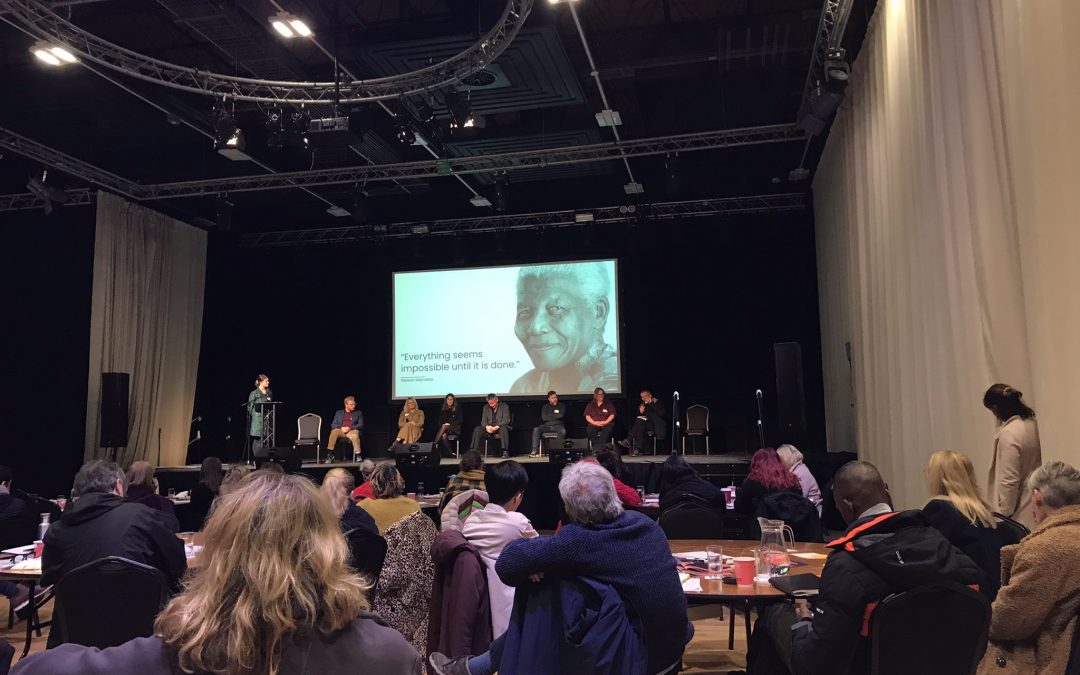 In brief On the 23rd November 2022, 80 relationship-centred practitioners came together at Northumbria University to unpack the how, what and why of relationship-centred practice. It was a fantastic day, full of warmth, emotion and hope. Here, we offer our reflections...
read more