In brief
In 2021 The Relationships Project was delighted to secure funding for a 2 year project to start to build towards a 20 year vision for a relationship-centred world (you might remember we shared our original application here). With 9 months to go until the end of that project, we have been reflecting on what 5 years of work have taught us, and what we believe the field of relationship-centred practice needs next.
We would love to hear what you think, which parts of this get you most excited and where you'd like to see us go further, faster or deeper to unlock a world of good relationships at a time of critical and complex need. 

Our enduring belief
It is our belief – both because it's our experience, as much as because it bears out in the data – that everything works better when relationships work well.  
This is not, of course, a unique belief; that relationships are important is simply common sense. There are many people and groups whose work or approach is centred on relationships, articulating the value of them and leveraging their power for wider and deeper change (find out about the work of some of these brilliant people by taking a look at The Relationships Map). 
But whilst there are many inspiring examples, putting relationships first is not yet common practice.
All too often, pioneering relationship-centred practitioners are working at a small scale, scattered on the edges of systems, disconnected from one another, and fighting against processes, procedures and norms which make it hard to prioritise relationships. 
And so it is that relationship-centred practice (RCP) is seen as a 'frilly extra' or a nice-to-have by many of those in positions of power and influence. The Relationships Project exists to change this: to build understanding and connections which enable a paradigm shift towards a world in which centring relationships is considered the first mile, not the extra mile. 
Our 20 year vision
We live in a world that venerates individualism and independence. In that image, we have developed organisations and services in competing silos. Organisations, systems and structures have got bigger, more remote and less human. Wherever we look from job centres to shops, hospitals to banks, organisational structures and management protocols have been redesigned to effectively depersonalise. We have hollowed out the heart of our businesses with call centres, our high streets with cash points and self-service checkouts, our neighbourhoods with design that strips out interaction and our public services with carers commissioned for 7 minute visits, re-tendered every 3 months. 
Meaningful time together has been systematically displaced by fast and superficial connection, diminishing the quality of our lives, eroding our collective capacity for mutual support to the point where entire communities are left behind, adversarial, distrustful and polarised. 
Intersecting economic, environmental, social, political and cultural crises are increasingly conspiring to uproot and realign our lives, communities and societies. With this disruption comes an opportunity: an opportunity to realign around a world that is built for and around good relationships.
Our vision is of a more equitable, fairer and kinder world rooted in the understanding that good relationships are the foundations on which all else is built: successful lives, thriving families, good healthcare, effective education, just policing, stable childhoods etc. Relationships are not a second order goal or, worse, a nice to have, but are the way in which we achieve better rates of school attendance, improved mental health, a resilient and responsible democracy, flourishing and cohesive communities and so much more.
We dream of a world that puts relationships first because, in the words of the late Chief Rabbi Jonathan Sachs in 2020:
We are not machines. We are people and people survive by caring for one another. Market economics and liberal politics will fail if they are not undergirded by a moral sense that puts our shared humanity first. Economic inequalities will grow. Politics will continue to disappoint. There will be a rising tide of anger and resentment….of loneliness, depression and drug abuse… all these things are related. If we see this we will already have taken the first step to a solution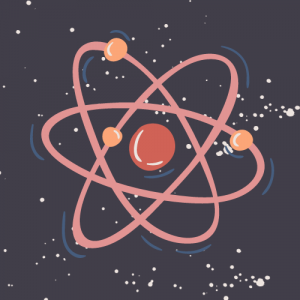 Relational mindsets commonly prevail across all sectors and scales. These are mindsets that implicitly value and prioritise relationships, that put relationships first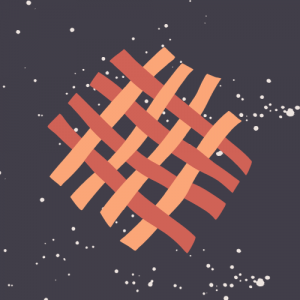 Relational processes are common practice. These are processes that systematically centre relationships in services and operating systems, covering everything from the flows of resource and money through to contracting and procurement; systems and structures will put relationships first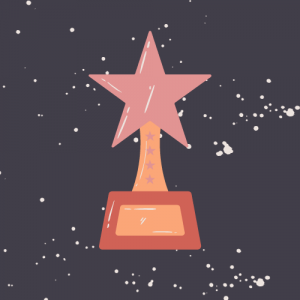 Relational leadership will be the norm. This is leadership in all sectors and at all scales which creates the conditions for relationships can flourish, sets the example and puts relationships first
Our approach to change
A passionate, diverse and multi-sectoral field is already making progress towards a more relationship-centred future. We see everyday how mindsets, processes and leadership are becoming more relationship-centred in many different areas of life, from health services to policing to education. But all too often these efforts are dispersed, disconnected and limited by the pervasive influences of anti-relational systems.
To transform these small steps into significant strides, we need a concerted, field-level transformation unlocking how we think, organise, manage and prioritise in all aspects of our shared and common life. 
2024 – 2029 priorities
Building on our work over the last 5 years, we have developed a programme of initiatives which will take our existing work to the next level in the next 5 years. Each element combines our desire to understand, connect and embed practice across the field of relationship centred practice. And each of them tips the world further towards a transformation in mindsets, processes and leadership. Of everything we do we now ask the Generation Question "How does this contribute to moving the dial for the next generation of citizens and practitioners?"

1. A learning network to build understanding
Policy and practice builds on robust and grounded evidence. What is researched, and how it is researched, will determine the shape and direction of this agenda.
Working in partnership with the After Disasters Network, Northumbria University and other research and academic institutes, we will nurture and enable a multidisciplinary network which combines academic rigour with the wisdom of practitioners in a network of hubs. Ultimately we're aiming to help establish relationship-centred practice as a legitimate and trusted field of academic enquiry, nourishing and leading policy and practice.
Over the next five years we will grow and strengthen the Learning Network (currently over 50 multidisciplinary academics and researchers from 40+ academic institutions.) This will enable us to build confidence in this agenda from within the academic space, whilst also identifying the gaps and opportunities for action. We will facilitate connections between the learning network and practitioner communities (see below) to seed and support new academic-meets-practice collaborations focused on building the understanding of, and the evidence around, relationship-centred practice, and supporting the embedding of such practice. And we will collate and share insight and learning from the network, continuing to build a compelling narrative for relationship-centred practice and supporting practitioners to embed these ways of working. 

2. A network of practice communities to unlock connections and collaboration
Because mindsets, processes and leadership do not currently prioritise relationships, being a relationship-centred practitioner can be lonely and emotionally draining. That's why building communities of practice has played a big part in our work, and will continue to do so. These communities are the green shoots of a relationship-centred movement; the centre from which ideas grow, resources are shared, and our shared vision of a world of good relationships is realised. We are here to water and tend to them. 
We're working towards an ecosystem of interconnected practice communities which serve and connect all those who make up the field of relationship-centred practice across policy, community, government, academia and more. Each community will serve a different set of needs; some subject specific (e.g. relational councils, relational health), others which cut across different specialisms and topic areas. Some are mainly about information exchange, others place more emphasis on creating a sense of being part of something bigger, and building a sense of solidarity. These will be well-woven networks with ideas, approaches and learning shared across them and feeding back into the shared knowledge and resource base.
In partnership with those leading relationship-centred work on the ground, we will seed 30 more communities of practice over the next five years where there is greatest need eg. health and social care; and in particular geographical locations. We will deliver an annual calendar of events, gatherings and festivals for relationship-centred practitioners to understand their practice, connect with others and embed the learning. And we will take the map of relationship-centred practitioners the length and breadth of the UK to the next level ensuring that practitioners feel part of the movement and are able to find collaborators. This will also ensure funders and wider strategic stakeholders are able to recognise, understand and enable the movement.

3. An academy for leaders to embed practice now, and in the future
There is no job in any sector or at any level that isn't done better with relational literacy. The value we ascribe to professional relationships, and the attention we pay to them in the training of leaders at all levels, is woefully inadequate. The work we do to build an Academy for relational leadership will aim to change this. Addressing the leadership challenges in the workforce today isn't enough. To get ahead of the curve we think we need to be working with the next generation of leaders. The Academy will support them to develop the mindsets, processes and leadership to seize the opportunity to realign around a world that is built for and around good relationships.
Over the next five years we will weave together all that we surface and learn about the need for and application of relationship-centred practice in an evolving 'pattern library' which will act as a wayfinder and implementable guide for practitioners across the field. The pattern library will be developed collaboratively, will be available free of charge, and will form content for the academy, through which we will take 5 different cohorts. Each cohort will be made up of future leaders who share a set of interests and priorities, e.g. a cohort aspiring MPs, a cohort of medical students etc and all will be supported to become enablers, champions, and leaders of relationship-centred practice. And to make progress in the here and now, we will collaborate with others in the field to pilot a tiered consultancy package suitable for different sized organisations and services ready to centre relationships now. 

A new green shoot for The Relationships Project
The Relationship Project's work to date has largely focused on working with practitioners: those who work in services, organisations or in communities. We have heard time and again through this work that if good relationships are reciprocal, then we must seek to find ways to build and bolster relational capacity and skill beyond practitioners alone. 
So we are beginning to set our sights on contributing to relationship-centred behaviour for citizens across the life course. We believe relational literacy is an informed understanding of how to make and sustain appropriate relationships, how to collaborate, how to notice and care for one another, negotiate difference, and resolve conflict. 
We believe that relationships education should be the "fourth R" in our education system, currently largely absent from the standard curriculum in schools, universities and across the life course. This exploratory area of our work aims to change this by building out relational mindsets from a professional space, into an everyday space. We are looking to partner with organisations and institutions who work to train and upskill people at milestones and moments across the life-course to radically upskill and maintain the relational skills of all citizens. If you are one of these, we would love to hear from you. 
Interested?
The Relationships Project is a catalytic field builder. We are committed to our current modest scale of operations and fundraising. We have a small team at the heart of the work with wide and deep impact achieved through networks of associates and partners. Effective collaborations – relationships – are both our means and our goal. 
Interested funder? 
Over the next five years we hope to work with funding partners in two ways: 
1. Funding for the core of The Relationships Project
We're a lean team. Just 4 core staff (a combination of full time and part time) and a loose network of associates with hosting fees for our fiscal and legal host: Shift. If you are interested in playing a critical role in bringing the next chapter of this vision to life, we'd love to hear from you.
2. Dedicated programmatic funding for each of the priorities listed above
All of the three Programmes, and specific elements within each one, are individually costed. If you are interested in funding or collaborating in any other way, on a dedicated project, we would be delighted to talk.
Get in touch!
If you have questions, ideas for collaboration or anything else to share, we'd love to hear from you. Please complete this form and we'll be in touch, or email immy@relationshipsproject.org.uk directly.