WELCOME TO THE RELATIONSHIPS OBSERVATORY
Many people, paid and unpaid, are sustaining relationships and running services in difficult circumstances at the moment. The Relationships Observatory is a space where we focus on the impact Covid is having on relationships. We invite you to join us in exploring what's changed, how it's changed and what we need to do to develop the positives beyond the crisis.
In March 2020 – when the spread of coronavirus gathered pace – we established The Relationships Observatory. Alongside our network of observers, we're gathering examples and insights about how people are adapting during the crisis. We are continuing to explore what we need to do now to look back on 2020 as the year we not only helped each other in an emergency, but also the year we changed for good.
The stories on these pages represent a tiny proportion of that important work. Thank you for all that you are doing.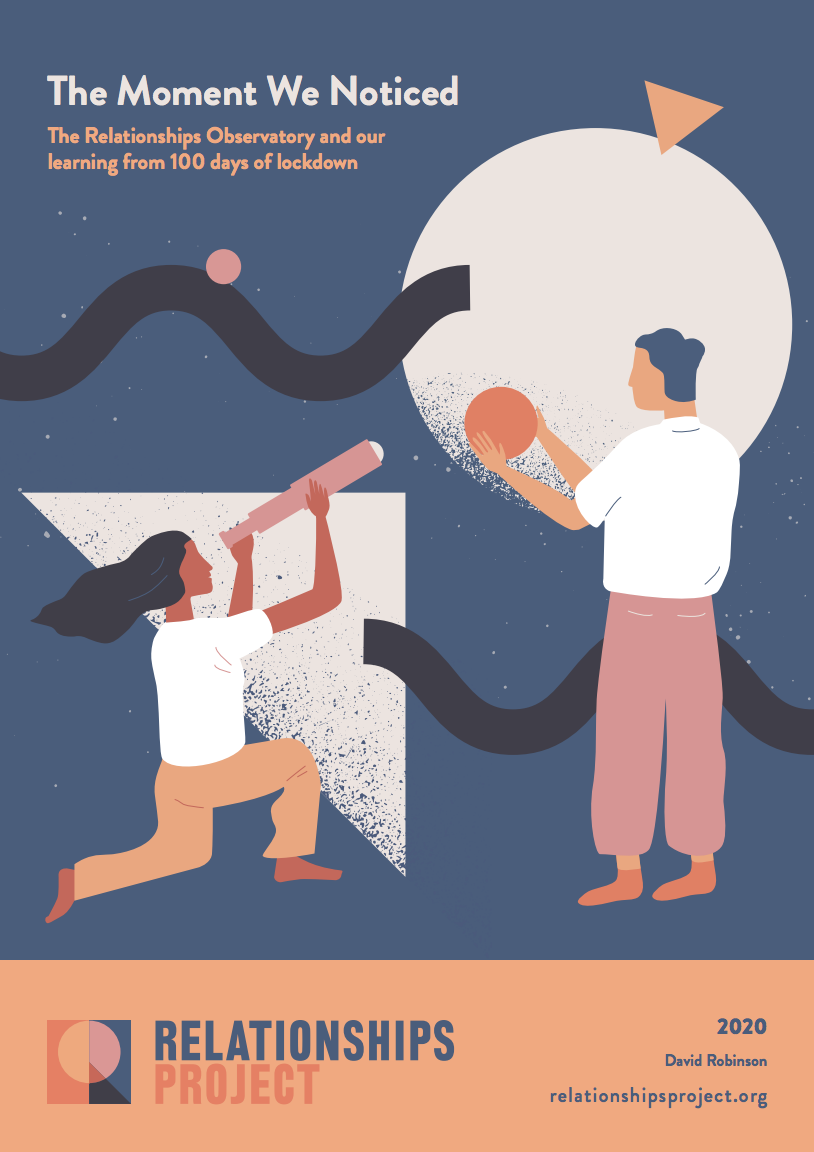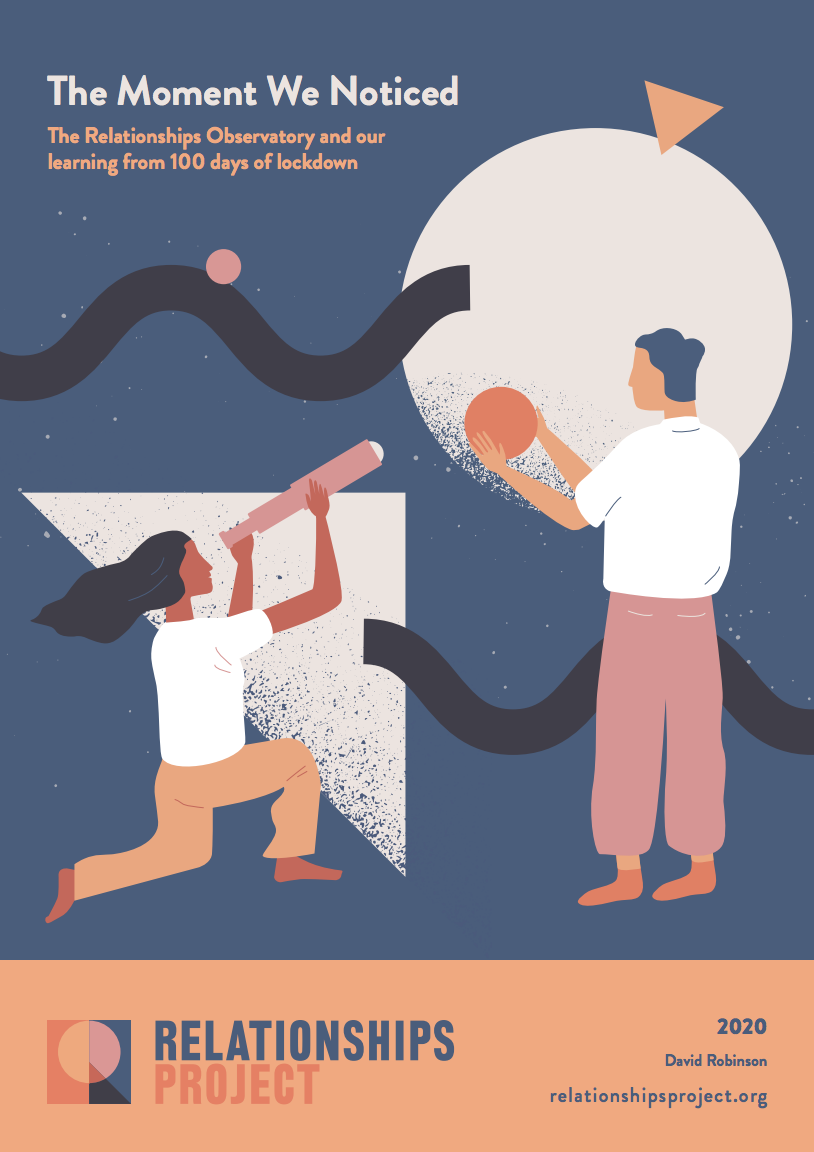 Bringing together contributions from over 50 collaborators, The Moment We Noticed draws together what we've learnt from 100 days of behaving differently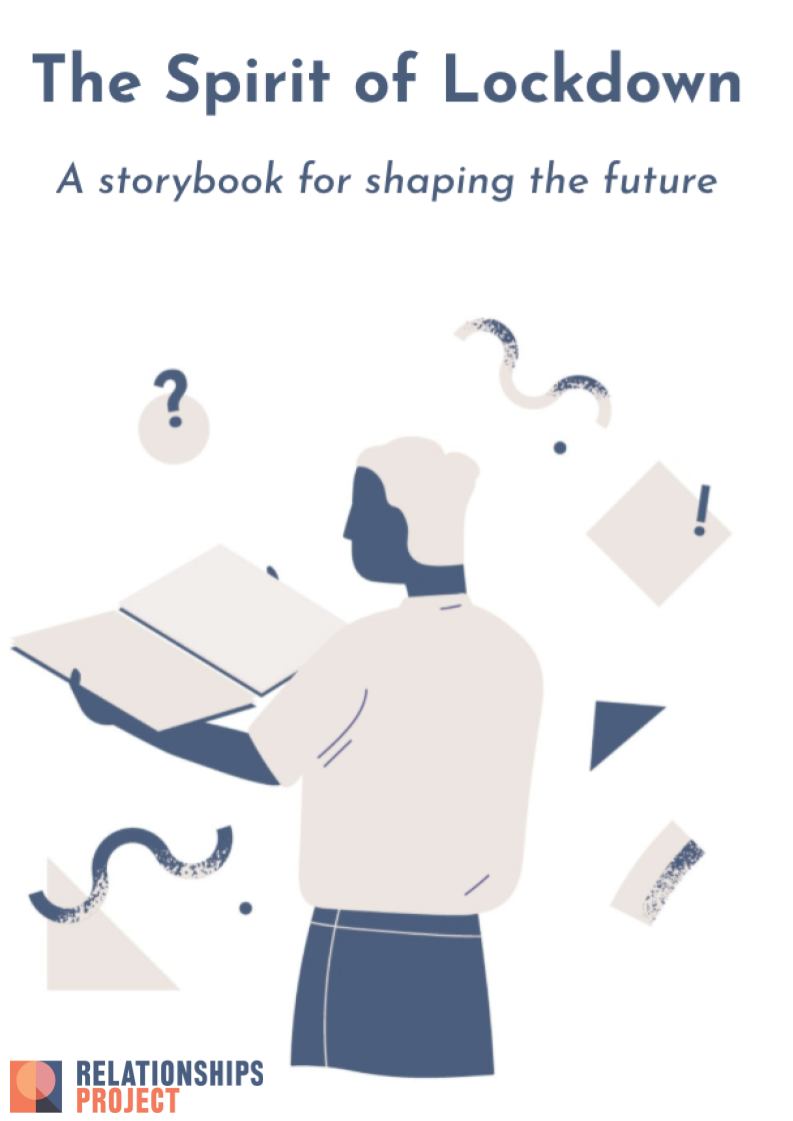 What's your Spirit of Lockdown? Join our community of story sharers in reflecting on what Covid 19 has meant for your relationships and the spirit you want to take forward.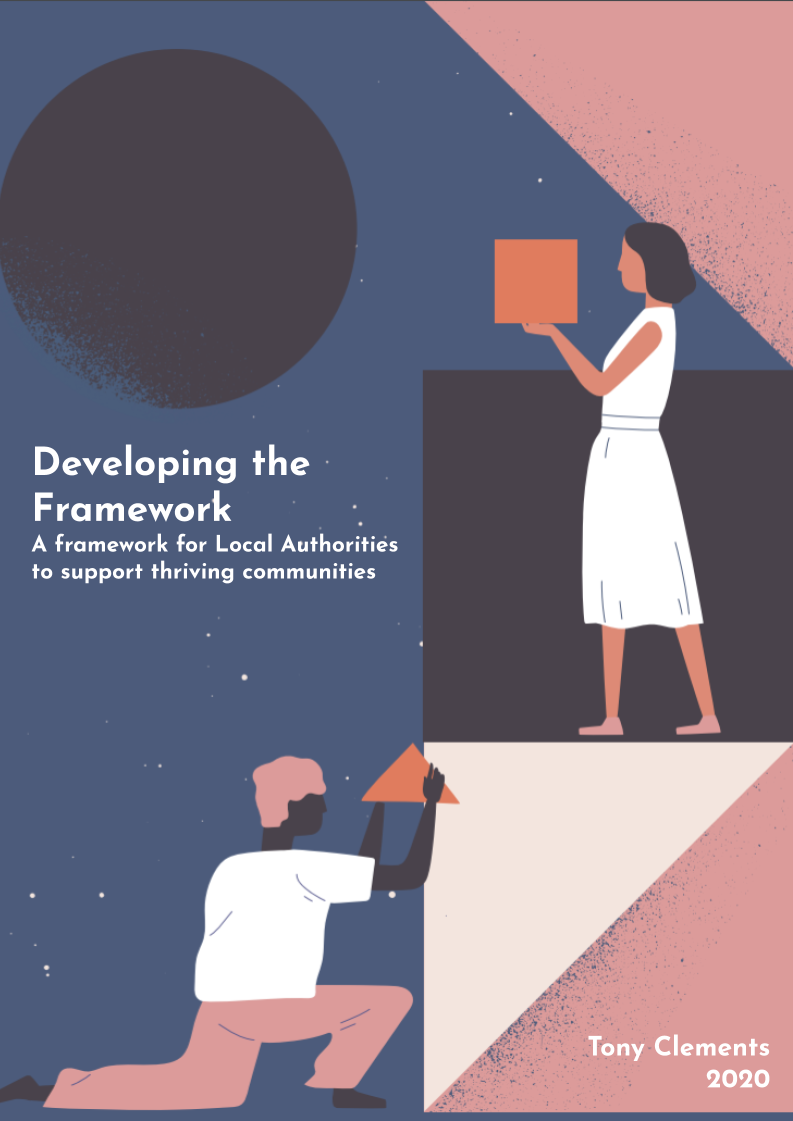 What's the appropriate statecraft, in style and substance, for enabling and supporting community activity? This paper, by Tony Clements, champions ten 'to dos'. 
Sightings from the Observatory
Our Sightings blog brings together reflections on the impact of the pandemic from our network of contributors. If you have an observation – however small or significant – we'd love to hear it. Please share them with us at hello@relationshipsproject.org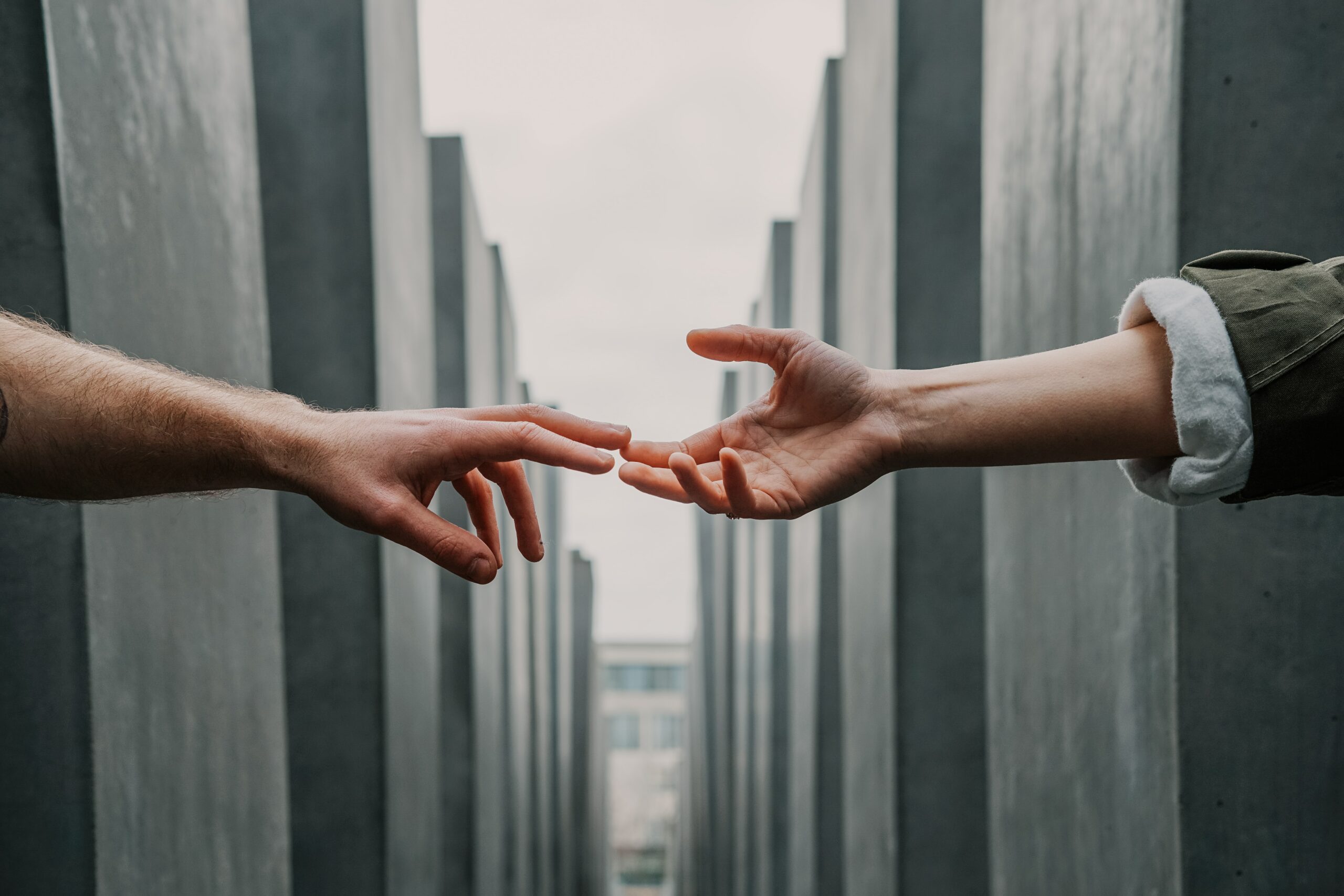 In this first Sighting of the New Year, we are stepping back and reflecting on the emotional drivers – the feelings as well as the practical experiences that will shape the future.
read more
Share your story
Do you have a story of lockdown you want to share? Join a community of story sharers across the country in celebrating the power of relationships and inspiring a conversation about how we can build back better, stronger and more connected. 
The thinking around the Observatory
This short blog series shares more about the thinking behind the initiative and dives deeper into some of the issues raised in the Sightings.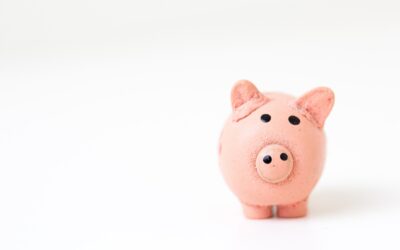 We received this piece from Linda Woolston, one of our Observers, this week. Linda found it circulating on WhatsApp. Some will love it, some won't. We thought we would share it because, this week more than ever, the world needs a piglet.Pooh woke up that...
read more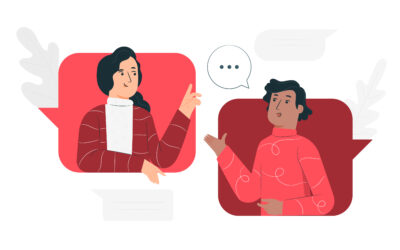 In brief Continuing with the work on Developing the Framework for councils to support community action, David Robinson and Tony Clements invite you to share examples of changing council practices that 'let people in' and join the conversation about how councils can...
read more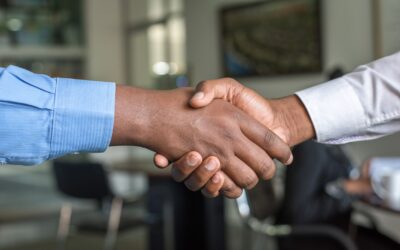 In brief In this blog, Nick Sinclair and David Robinson explore the concept of a 'social covenant' discussed in Danny Kruger's recent report, 'Levelling Up Our Communities', arguing it must be formed around values, trust, morality and relationships. Nick works...
read more