Covid-19 saw an outpouring of community-led support in which 9 million 'volunteers' stepped forward to help out. As part of our Active Neighbours work, we've been interviewing people to uncover the stories behind the statistics. Here, we present Wendy's story.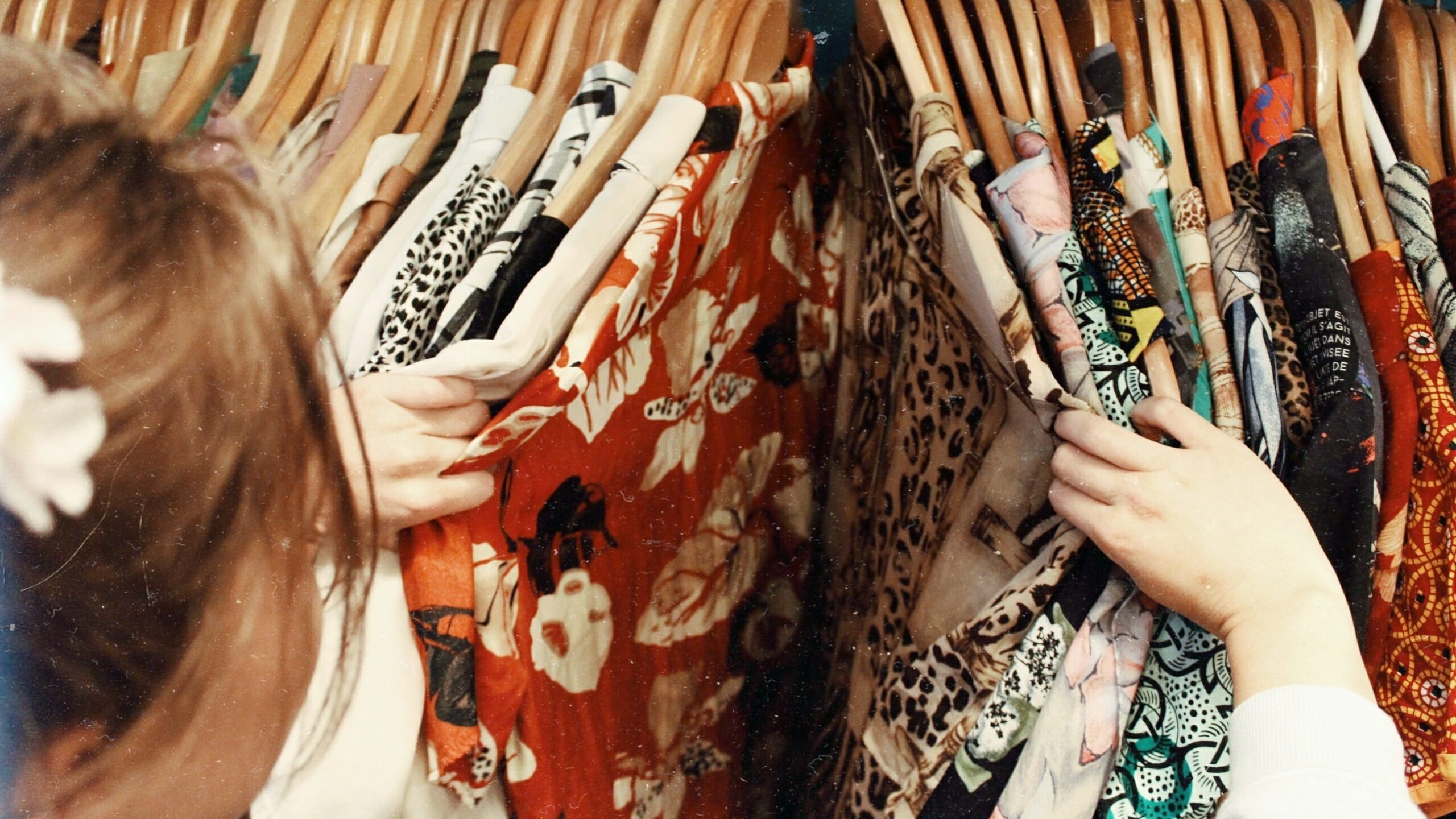 Background
Wendy is currently living with her adoptive Dad – who is in his 70s –  in his house. She has her own house nearby but decided to move in with her Dad when the first lockdown started because "it just made sense to be our own little bubble" and to provide support to one another during lockdown.
Wendy was also taking care of her uncle, who was self-isolating until he contracted Covid-19 in April and died. She also has several friends, and friends of friends, who've lost their lives as a result of coronavirus. Wendy says that she is now much more aware of her own health and that of her father, and has been trying to get fit this year by going out walking more often.  
Wendy has always been extensively involved in volunteering and in the community and describes herself as a "political activist" who is passionate about a range of social and political causes, ranging from being a trade unionist to work that she is currently doing as a campaigner for an organisation campaigning for the rights of the 3 million people in the UK who haven't received government support during Covid-19 (of which she is one). 
She also does performance poetry and is part of a ukulele club. 
A creative and quirky person who has always been deeply engaged in the creative industries, not only through paid work but also through being the chief organiser of an annual arts festival with a socialist theme.
There is a sense that Wendy has been cut off from opportunities to be involved creatively with her community as a result of the pandemic. She has had to swap her work as a self-employed children's entertainment for overseeing the breakfast and afterschool club at a local school.  Wendy has started volunteering for 2 days in a local charity shop. Wendy has been heavily financially impacted by Covid-19: she hasn't been able to earn money for the majority of the pandemic.
Relationship with her local area
Wendy was born in the town where she lives and bought her house there 21 years ago. Aside from periods away at university – where she studied Languages – and some stints abroad when she was working on cruise ships and for three years in Spain, she has always lived there.
She describes the community there as being "generally quite helpful", although her own house is located on a "busy main road", and there isn't much of a sense of community there: Wendy doesn't know her neighbours. She contrasts this with the quiet cul-de-sac where her Dad lives: the sort of place where "everyone's always in one another's business."
Wendy sees this as a positive thing and has enjoyed getting to know people on her Dad's street. 
During a socially distanced street party that she helped to organise in the spring of this year, she got talking to a lot of local people that she didn't know before – even to the point that she now buys birthday presents for some of the children on the street. Wendy also mentions that, when her uncle died earlier this year from Covid, her Dad's neighbours sent him flowers and cards, "which would never have happened to me on my street." 
Work
Wendy has always worked in the creative industries, and before the pandemic was mostly earning money through working as a freelance music researcher, self-employed children's entertainer, and a performance poet. She is a self-described "workaholic", and was previously working about 30-50 hours per week on a flexible, self-organised basis – often doing her music research in the afternoons, and entertaining at children's parties in the evenings and on weekends. She would also do performance poetry in the evenings. 
However, all of her work "went out of the window" when the first lockdown was implemented, as it was no longer to do work in this face-to-face capacity.  
Having spent the majority of 2020 unable to work, Wendy has recently found a job as a children's play leader at a local school. She now works split shifts, overseeing Breakfast Club in the mornings and After School Club in the afternoons. She is still not used to the 7am starts and complains of feeling tired during the interview.
Attitudes to British citizenship
Asked what she thinks it means to be a good citizen, Wendy responds: 
"It's not just thinking about yourself. It's looking at what's out there that you can help with. It's all about having that sense of community, respecting others and giving more than you take."
Wendy says that she loves "random acts of kindness" – things that people can do even if they're not volunteers to make someone else's day brighter.
Wendy thinks that, in the UK as a whole, "generally we're ok" from a citizenship point of view. She points to the fact that children learn about citizenship at school, and there is now renewed focus on Digital Citizenship, which she thinks is very important – learning about how to respect one another and deter bullying in online spaces. Wendy says: "There's probably only about 10% of people I've ever met or worked with that I wouldn't respect anymore because of […] the way they act and treat other people." 
Wendy has however noticed a shift in public attitudes and behaviours the longer Covid-19 has gone on. In the first lockdown, she says it was "all sun on the doorstep and claps for the NHS", but this has gradually changed. When her town went into tier 3 in October and then national lockdown in November, Wendy felt that she observed more selfish behaviour: people pushing to the front of queues, being rude when asked to sanitise and wear face masks, not social distancing. She says: "that's where it saddens me." Wendy has also seen an increase in people "believing and saying all sorts of rubbish",  such as claims that Covid-19 is a hoax. When Wendy tells them that she has an uncle and several friends that have died of Covid-19, they don't know how to respond. 
History of volunteering
Wendy has extensive volunteering experience stretching right back to when she was a schoolgirl. She lists the following amongst her voluntary activities: 
As a child, she volunteered for a local charity, a youth group for physically disabled children that matched them with friends and ran social activities. This was run by Wendy's adoptive Dad, who had an interest in these issues because his brother suffered from autism and epilepsy. 
As a teenager, Wendy looked after a couple of elderly people in her street and ran errands for them. 
At university, she got involved with a group of volunteer students doing house visits and running social events for disabled adults and pensioners. This could include taking people swimming, and other types of voluntary personal assistance. She also did a range of fundraising activities at university. 
After university, during a stint on cruise ships as a children's entertainer, Wendy volunteered to do the social events for the crew and fundraising. She also spent 3 years in Spain, returning in 2010.
Upon returning, Wendy was heavily involved in organising events in the local community and organising the local literary festival from 2010-2013. This led to Wendy getting paid work for a period of time as the Director of the local literary festival, after securing funding. 
From 2012, Wendy has been leading a team of volunteers to run "a socialist-based festival" that generally hosts about 20 different artists and performers, as well as running free trade stalls for charities and community groups. The event costs £20,000 to run every year, and involves a lot of fundraising.
Wendy does everything for this event, from designing the t-shirts, doing the marketing and – on the day itself – "running around like a headless chicken." The event only lasts one day, but takes a whole year to organise. It has not taken place this year, however, because of the pandemic.
After returning from time spent working abroad in 2010, Wendy also worked in a volunteer capacity as the manager of a community centre in a very deprived part of her town – a role in which she ran playgroups for children and ran a Silver Surfers course to help elderly people to learn how to use the internet, amongst other activities.  
She also gets involved in shorter or one-off events – such as an amateur dramatics club and also arts and theatre workshops for disabled adults. 
Wendy has also volunteered as a trade unionist in the past. 
She also takes part in peaceful protests whenever there are "nationalist" protests taking place, noting: "

I think that's a form of volunteering too.

" She also supports other worthwhile demonstrations and marches such as Pride and Black Lives Matter. 
Motivations
Wendy cites a number of motivations for her extensive involvement in volunteering.
In the past she feels that she herself has been the beneficiary of community support, citing a particularly difficult Christmas when she returned from time abroad in 2010 with "just a couple of suitcases", and found herself destitute and unable to afford food just as the recession hit.
A woman that she knew through past voluntary work saw that she was struggling, and arranged for Wendy to get a food parcel through a local church. This gave Wendy an appreciation of the importance of community and voluntary work, and a deeper and more personal understanding of the issues that people face, such as homelessness and food poverty.
Wendy is also very passionate about tackling social issues – from helping people who are disabled, to fundraising for community centres in deprived parts of her town.
Many of the causes that she has got involved with have been designed or set up in response to the austerity agenda, and the cuts to vital community services that have been inflicted on communities under the Tory government since 2010. Wendy is particularly distrubed by the issue of food poverty, noting: "It's just horrible to think since I've come back to the UK when there were 200 food banks, now there are 2000." She says she is particularly passionate about using educational and creative tools to improve disadvantaged people's lives. 
Wendy also acknowledges that there is a "selfish" aspect to volunteering for her: through the various projects that she has done, she has been able to build her networks, get paid work and take courses such as First Aid. 
"[It's] the feel-good factor of helping people – it's that thought: 'oh I've just done something good today for people.' And it's just seeing people smile […] sort of grateful because you've helped them in some way."
Volunteering during Covid
When lockdown started, Wendy was – in addition to being unable to work – unable to do a lot of the in-person community and voluntary work that she would ordinarily do – including being unable to run the socialist festival, which is one of her main projects.
She says that the amount of volunteering that she does has radically "subsided" as a result of Covid-19. During the first lockdown, she was still starting to organise the festival which was due to take place this autumn, but had to stop because in-person meetings could no longer place, "and we have a lot of older people in the group who don't like technology": the Festival was therefore cancelled for this year.  Around this time, Wendy was also spending a few hours a week helping to organise and then run a street party in her Dad's neighbourhood. Her online work takes about 3 hours per week and can involve organising and running Zoom meetings, and assisting with campaigns. Wendy tries to be as involved as possible, though stopped short of going down to London to protest recently, because "I can't afford to go down to London really." 
Wendy was also heavily involved in looking after her uncle towards the start of the first lockdown – before he died of Covid-19 in April. He had physical and mental health issues and was housebound, and although he had four carers, Wendy was also putting more time into looking after him – though doesn't consider this to have been "volunteering."
She would do his gardening and prepare treats for him, such as casseroles and cakes- as well as doing shopping for him. In general, she just wanted to be around for him so that he could talk to someone other than the carers. 
Over the summer, Wendy felt she was going "a bit stir crazy" from having so much time to kill after such a hectic work schedule pre-lockdown. She was also missing the human interaction that she would usually get through her work and volunteering.
"Everything that I would normally do is normally hands-on and I think it was hard not doing it hands-on by just doing it virtually on Zoom or just not being able to have physical meetings."
Wendy, therefore, started volunteering at the local charity shop for what she describes as "selfish" reasons – to have more routine and structure and to meet other people. She used to visit this shop regularly, so she already knew the managers – and has got to know them even better as a result of her volunteering.
She has really enjoyed "the camaraderie" of work as it is very different to anything that she has done before – enabling her to get to know and chat with the customers, "have a banter", and equipping her with new skills in retail – such as how to steam clothes.
She is disappointed that she hasn't able to do this work during the second lockdown but hopes to be able to go back to it. 
Wendy estimates that, when she was still working in the charity shop pre-lockdown, she was probably doing about 15 hours a week of volunteering: this would include 12 hours in the charity shop (2 days per week), and 3 days of digital work campaigning. Wendy considers this to be a small amount of volunteering.
Volunteering in her local area
Wendy feels that the demand for volunteers in her town far outstrips supply, and there is a high turnover of volunteers in places like the charity shop where she currently volunteers.
 "There's not enough people to volunteer. There are too many opportunities, and it's nearly always the same – a hundred people who might split themselves and work themselves thin [….] I do think that there are 10 times more opportunities than there are people coming forwards to volunteer."
Wendy says that at the charity shop where she is currently working, they were "desperate" a few weeks ago and were let down by three or four younger people who'd been signed up to help at the shop as part of community service, but didn't turn up. Wendy estimates that about 80% of the volunteers she's worked alongside are over the age of 40, and she says "millennials" don't see the value in volunteering. She feels that this is a real shame because she's been involved with youth clubs where it would have been really valuable to have younger champions.
 "There's not enough people to volunteer. There are too many opportunities, and it's nearly always the same – a hundred people who might split themselves and work themselves thin [….] I do think that there are 10 times more opportunities than there are people coming forwards to volunteer."
She also mentions that there is "nobody" on the festival's committee that she helps to run who is under the age of 40: all volunteers range in age from 40 to 70. Whenever younger people do get involved, they tend to be university students who are back home for the holidays and then disappear off again. 
Wendy also notes that the vast majority of volunteers that she sees are women:
"I'm not trying to be sexist here, but if it's not sport-related or gardening or anything like that, or to do specifically with working with retired groups of men, then you won't very often see a 45-year-old guy down the charity shop helping out." 
In her view, men only tend to volunteer when they've had direct personal experience of a particular issue. She gives the example of a local hospice, where she says you'll sometimes see men volunteering because they've lost a wife, mother or daughter to an illness and have had direct experience of the work that the hospice does.  
Wendy says that she has noticed an uptick in volunteering during Covid, and expresses the hope that people have had a "taste" for volunteering which will ultimately encourage them to continue to be involved in their communities.
She thinks however that this activity has died down: people had a kind of wartime spirit in the first lockdown, but by the time that the second lockdown came around, they had started to lose interest.
Looking to the future
Wendy is hoping to continue to do at least one full Saturday at the charity shop, which she thinks will be enabled by the fact that it is close to the school where she is working. She'd  like to see if she can do a couple of afternoons of maybe 2-3 hour stints between her split shifts at the school: "so if I finish at 9 o'clock in one school, I can then go into the charity shop at 10, work until 2 and then go back to the school at 3." 
She's also determined to continue "fighting the cause of the excluded". She also wants to do a "bigger and better" community festival in 2021 to make up for not being able to run one this year. She hopes that more young people, particularly millennials, might get involved with the festival and other causes after this year. 
Wendy would also love to do more environmental volunteering. She has recently met the people who run the local regional nature protection groups and has been involved in beach cleans in the past. "Something more environmentally based – I'd love to do that." She thinks that the opportunities are already out there, but people have just not been able to do them because of Covid-19 restrictions. 
In terms of encouraging people to volunteer and sustaining volunteer activity, Wendy thinks that it will be important for organisations to sell the benefits of volunteering, through for example developing case studies (she notes that she herself has become a case study for the charity shop where she's working) and telling the positive stories of volunteering.
She also thinks that organisations "should sell their opportunities like you would sell a job to somebody – make sure you've got a good website, make sure you've got good information, have a leaflet ready in case people ask." She thinks that "word-of-mouth" is crucial, so it's important to generate positive stories and make sure your volunteers recommend their experience to others. 
This story sits within our Active Neighbours work. To find out more about the different types of Covid volunteer, their motivations, experiences and needs, take a look at our Field Guide.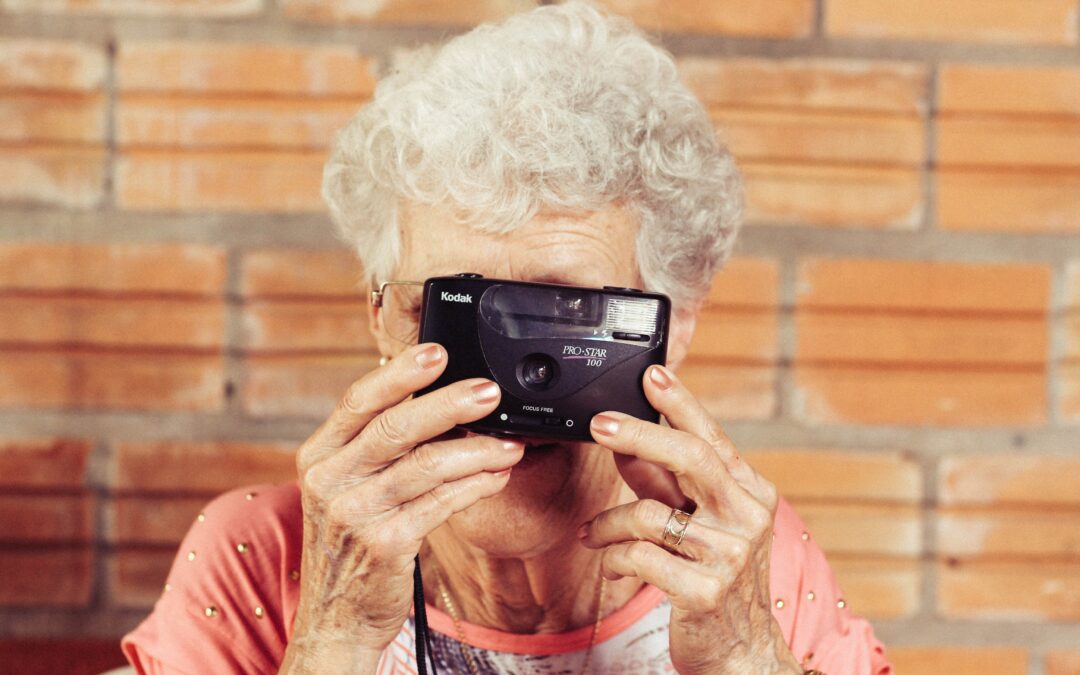 "With all the restrictions in place, there was a lot of questions about how much I could do or how much was normal to do. I didn't want to put too much stress on myself but I wanted to help out as much as I could. I was brought up in a household where I was expected to do all the housework, the DIY, preparing meals. That was considered normal for me but with some individuals, depending on what their household is like, what is normal is different; I wanted to do more and more but I didn't want to ask and they didn't ask."
read more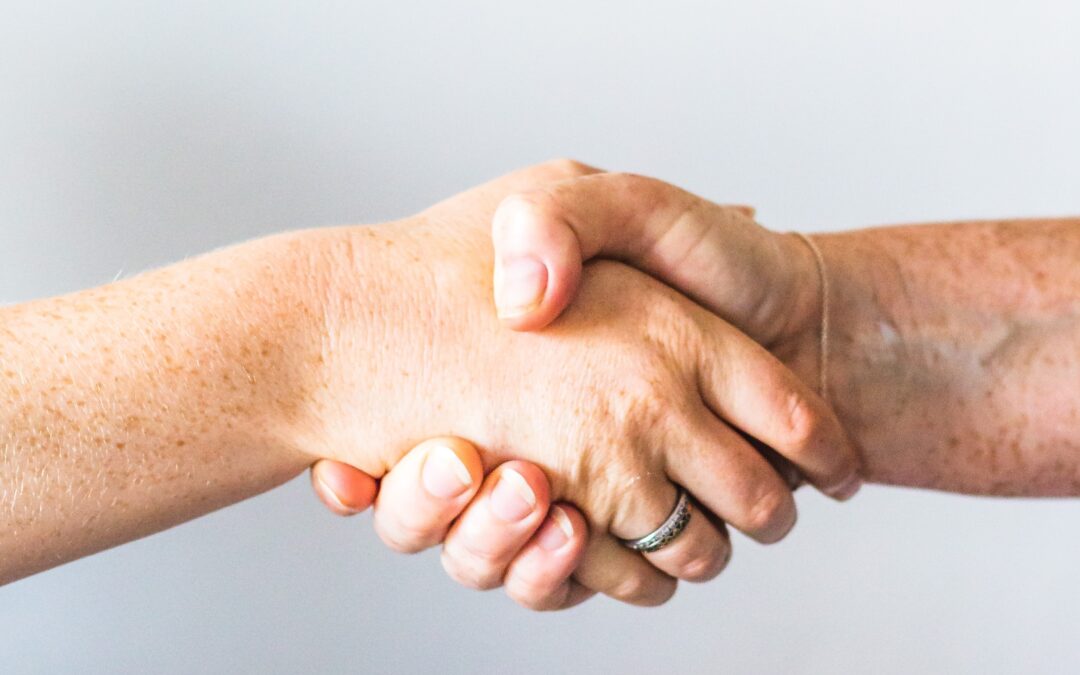 As part of our open call to Share your Story, we received this #SpiritOfLockdown collection from the Local Area Coordinators in Swansea. These seven people tell us about their experience and their journeys of the past turbulent year.
read more