Covid-19 saw an outpouring of community-led support in which 9 million 'volunteers' stepped forward to help out. As part of our Active Neighbours work, we've been interviewing people to uncover the stories behind the statistics. Here, we present Rachel's story.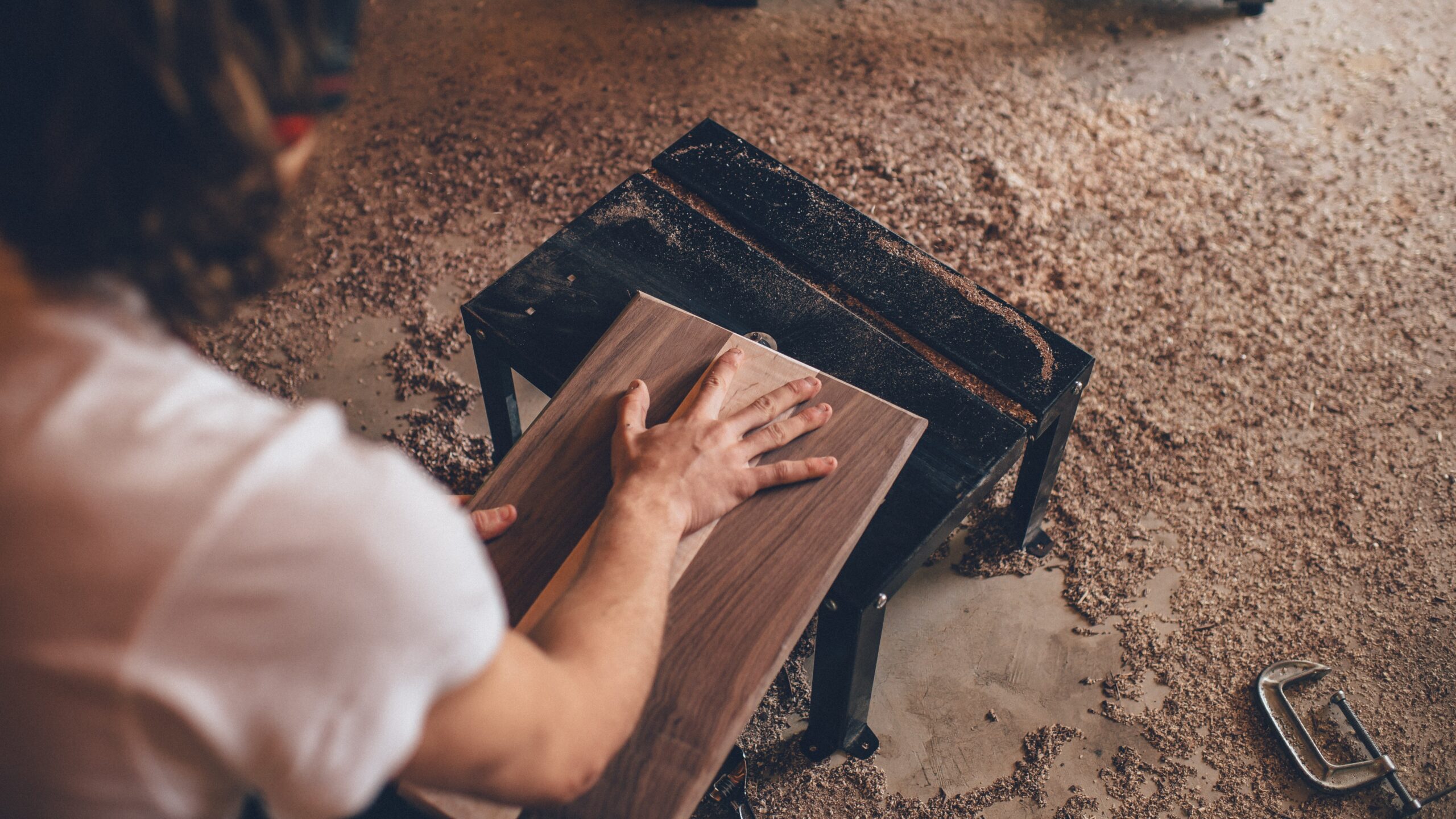 Background
Rachel, a support worker, has been living with her partner and their one-year-old dog, Star. At the time of the interview (November 9th), Rachel already has her Christmas decorations up – a small twinkling Christmas tree and glittering stars mounted on the wall in the background of the Zoom call. She laughs when explaining: "I just love Christmas -it's something to look forward to." 
Rachel's partner works as a chainsaw carpenter, crafting wooden figurines as garden furniture. They live on a farm, renting a house from an elderly couple who live nearby – about a 5-minute walk away. Rachel describes herself as "white working class", having grown up on a council estate in circumstances that she describes as having been "on the poor side." Her Mum and step-Dad both died from cancer, and Rachel's younger sister, whom she's spent the last decade looking after, has anxiety and other mental health issues.
Work
Rachel left school at 16 and worked in the bar and pub industry for many years, before retraining as a support worker helping people with learning disabilities. She currently has one client that she looks after full-time – a young adult male who has learning difficulties and cerebral palsy. Rachel works on a minimum wage and until recently was working 80 hour weeks in an attempt to earn a decent salary. About three months ago (in June 2020), Rachel decided that she could no longer work such long hours as she "didn't have a life", and her health was beginning to deteriorate. She has chronic arthritis for which she has to take medication. She has therefore decided to scale back her hours to a "reasonable" 40 hours per week while spending the rest of her time managing the administrative and financial side of her partner's budding chainsaw carpentry business. 
Relationship with her local area
Rachel misses friends from her hometown, saying that she now spends a lot of her time "on the phone" with friends and family in order to keep in touch with them: this has been particularly the case since the pandemic started.
She reports that she likes the rural area in which she currently lives, remarking on the fact that local people are "very friendly – everybody always says good morning", but that she doesn't really have friends in the area. The people that she sees most of are her colleagues and clients, as well as her partner and her two elderly neighbours. The transition to countryside living was hard for Rachel, who describes herself as being "at heart a town girl." Now it is difficult to see friends and family since many of them live a long drive away. 
Attitudes to British Citizenship
When asked what she thinks about citizenship in Britain, Rachel states the following:
"At the moment, if I'm honest with you, I genuinely feel like it's 50:50. I've never known the world to be so down-the-middle – with everything, even before this, with Brexit – it's 50: 50. I've come across some people who've been really lovely and been wanting to help and all the rest of it, I've come across people that just don't care about anybody but themselves. And to me it literally feels like an even split – that's how I feel like the world is with everything at the moment […] 50% of us are going down the hippie route, looking after one another – and then the other 50% are going backwards."
Rachel says that she has formed these views from personal experience, as well as political outcomes (e.g. the Brexit vote and recent Tory win) and news in the media. In her view people are often "just fed up of struggling" and looking for "someone to blame", and she also considers "stupid" TV programmes about illegal immigrants and benefits scroungers to be part of the problem.  Rachel's own views about immigrants come from having respected colleagues and friends in the care and support worker industry that are mostly immigrants, as well as "Indian doctors who have really fought hard for me in relation to my arthritis."
Rachel is not impressed with the government response to the pandemic, describing it as a "shambles". She is particularly unimpressed with the failure of the government to educate people adequately about the virus and the need to wash hands and wear a mask, and notes the multiple lies that the government tell – lies that she believes have consistently undermined people's trust in policies and decisions made by the government in relation to Covid-19, and encouraged the spread of other conspiracy theories. She does however note that she "wouldn't want to be in Boris's shoes." 
Rachel describes overhearing multiple "ridiculous" conspiracy theories which she believes can partly be "blamed" on social media, lack of education and also the "lack of leadership" from the government. 
"I've had some people say to me, 'no, they want to do this vaccination because then they're going to press a button and blow you up,' […] I'm like mate, what've you been smoking? There are so many stories going around – people believe it's just the government trying to control us and take over the world so they know where everybody is […] I've heard people saying this vaccine is not going to be able to help you – it's just so they can trace where you are every minute of the day. There's so much stuff going around – it's just unbelievable." Rachel says she has overheard conspiracy theories like this while standing in the queue in the supermarket, as well as seeing it on social media and even hearing them directly from friends and colleagues."
Rachel notes the bad behaviour of many people in relation to the pandemic, detailing a number of examples, including an incident when she intervened on behalf of an elderly shop assistant in a supermarket when she was being shouted at by a customer during lockdown because there was no loo roll left. She also refers to the behaviour of "selfish" people who hoarded products and other essential items, as well as the abuse that her younger sister – who suffers from severe mental health issues and therefore has special medical permission not to wear a mask – suffers at the hands of other people when she is out in public. 
Rachel expresses both passion and despondency in relation to the current state of British politics and society, noting:
"There's no light at the end of the tunnel. And because we are so divided as a country we're not even standing as one – and that's what's a shame, I think. Before I'd probably say I was proud to be English, to be British, but not any more to be honest […] I'm a bit appalled by us […] There are still some good people out there, but we're 50:50." 
Asked what she would look for in a more 'ideal' government response to Covid, Rachel says: "In my ideal world, the government would listen more", as well as having more people that represent her. "My dream to be honest with the government would be somebody in the government that has got my background."  Rachel notes that many of her friends have been financially hard hit by Covid – particularly those with children – and she feels like they have been overlooked and even penalised for being "hardworking" families, while those who are out of work get more support.
A number of people in Rachel's social circle are struggling to pay for increased food and fuel bills in response to the pandemic, and she feels that they have been overlooked by the government – a situation which Rachel labels "totally disgusting." 
Impact of lockdown on Rachel's life
As Rachel is an essential worker, her work has not been impacted by lockdown, although she does describe having been pulled over multiple times by police as she drove to work, which is more than an hour's drive from where she lives – particularly during the first lockdown. This made her feel undervalued as an essential worker, and she notes that low pay for her job is further confirmation that society does not think that the work that she does is important –  Rachel also observed a change in the behaviour of her clients, noting that their frustrations about the pandemic were often expressed through more difficult behaviour; her current client is non-verbal and does not really understand what is happening, so he has been more challenging to deal with. 
Rachel also notes that it is regrettable that she no longer sees friends and family as much, and there is a general shift to technology: 
"I'm finding unfortunately that we are going more to technology. So we are using Zoom more, we are using our phones more, rather than actually sitting with your friend, going out for a coffee – actually having that conversation and seeing them in person." 
On the whole, however, Rachel is grateful for two things: that she was broadly able to retain her usual routine and go out to work, and that she has a job that is secure. She has seen many of her friends and their families impacted heavily by Covid-19 in a financial sense – being made redundant, being put on furlough and being pushed into financial difficulty through higher food and fuel bills. 
History of volunteering
As Rachel has always worked long hours in her job, she had not done extensive volunteering in the past but did volunteer to run the bar at a monthly learning needs disco run by a day centre for a few years before starting in her current role. The opportunity appealed to her because she wanted to gain experience of working with people with learning disabilities, a group that she has always found rewarding to interact with: 
"What I love about what I do is the honesty of people and the kindness and how grateful the people are. It's not about flash cars, it's not about big houses – it's literally just about spending time with people and having a bit of fun." 
While her experience of formal volunteering is not extensive, Rachel sees herself as having always been someone who likes to help those who are close to her – friends and family – that need her support.  She expresses dismay at those people who seem to have volunteered this year in expectation of something in return, or of public praise – behaviour which she sees as hypocritical. 
"What I did find – which I find quite shocking – is that a few people that would offer to help always expected something back in return – and I found that a bit bad […] You'd get it all over Facebook and stuff, 'oh I've gone to the shop and I've got this for someone' […] what do you want, a gold medal?! […] I felt that a lot of people were helping for the glory, wanting people to say to them 'you're so good – you've delivered a paper to an old person.'"
Rachel says that she doesn't tend to advertise the ways in which she helps out and cares for others since she disapproves of "showing off", and prefers to keep her actions to herself: "You're probably the first person that I've told about what I've done during Covid." 
Rachel does not want the £20 gift voucher that is offered to her as a token of reward for doing the interviews, telling the interviewer that she'd prefer this money to be donated to "the person that you speak to who does the most – the person that you think deserves it the most – you know, pay it forward sort of thing."
Volunteering during Covid
When the first lockdown came into force in March, Rachel was contacted by the elderly couple that rent out the flat to her and her partner. They live nearby and are aged 87 and 85 respectively. On account of their age, they were afraid to go shopping and to the supermarkets when the pandemic first started, and at the same time really struggled with losing their independence and having to rely on Rachel, feeling guilty for "putting her out." 
Rachel was however happy to start doing their shopping for them, crediting an already-close relationship with them that existed before lockdown, which made her eager and ready to help and support them.
She describes them as: "the loveliest couple in the world – I love them to pieces. They've kind of adopted me – they're like my Gran and Grandad."  Rachel did however find the shopping time-consuming, because the couple had preferred shops that they wanted her to buy produce from: Aldi first, then Waitrose, then the farm shop – "one shopping trip would take 5 hours!" Rachel also found it challenging that she often had to do her own shop separately on account of the restrictions that were brought in to prevent people from stockpiling, which made the work even more time-consuming. The couple grew more confident over the summer to start venturing out to the shops by themselves again, although now that the second lockdown has been introduced, Rachel has again offered to help them.
Rachel was also keen during lockdown to support the friends that were struggling financially. 
"One of my friends, she's got four kids -and they were just really struggling financially – because obviously, with the kids not being at school, the electricity went up, gas went up, they were buying more food."
Rachel started sending these families food parcels, which she ordered online – crisps, chocolate and other essentials. She also has other friends that have mental health issues, including anxiety and depression, which have been exacerbated this year, and she has been making sure to support and check in on them via phone and text message, as well as sending them little packages in the post.  
"A lot of my friends suffer really badly with mental health, so I'd just send them little gifts through the post to cheer them up, like little pamper kits and things like that – so I'd send a card through saying 'I'm thinking of you', but wouldn't tell them in advance, so it was a nice little surprise […] You've got to look after your friends, haven't you? […] Since the second lockdown, I was actually on the phone to one of my friends earlier, and this has brought her into a bad panic and anxiety [….] She's worried because her partner is diabetic, and she's worried she'll give Covid to him. I said to her: 'just control what you can control –  you can't control who you work with, but you can control that space around you. So I had a good chat with her today, and she's a lot better."
Looking to the future
Asked whether she would value having any support or different opportunities that would encourage her to continue looking after her friends and neighbours in the way that she has, Rachel shakes her head. 
"I will continue, but I don't need to be encouraged. I like to help – that's just who I am."   
This story sits within our Active Neighbours work. To find out more about the different types of Covid volunteer, their motivations, experiences and needs, take a look at our Field Guide.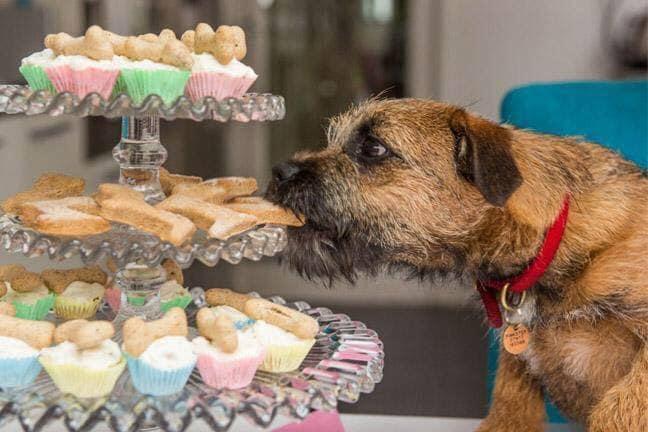 As part of our open call to Share your Story, we received this #SpiritOfLockdown account from Frauke. Frauke set up and managed a local Whatsapp group in her community which Basil the dog played a big part in, keeping spirits high and helping forge community...
read more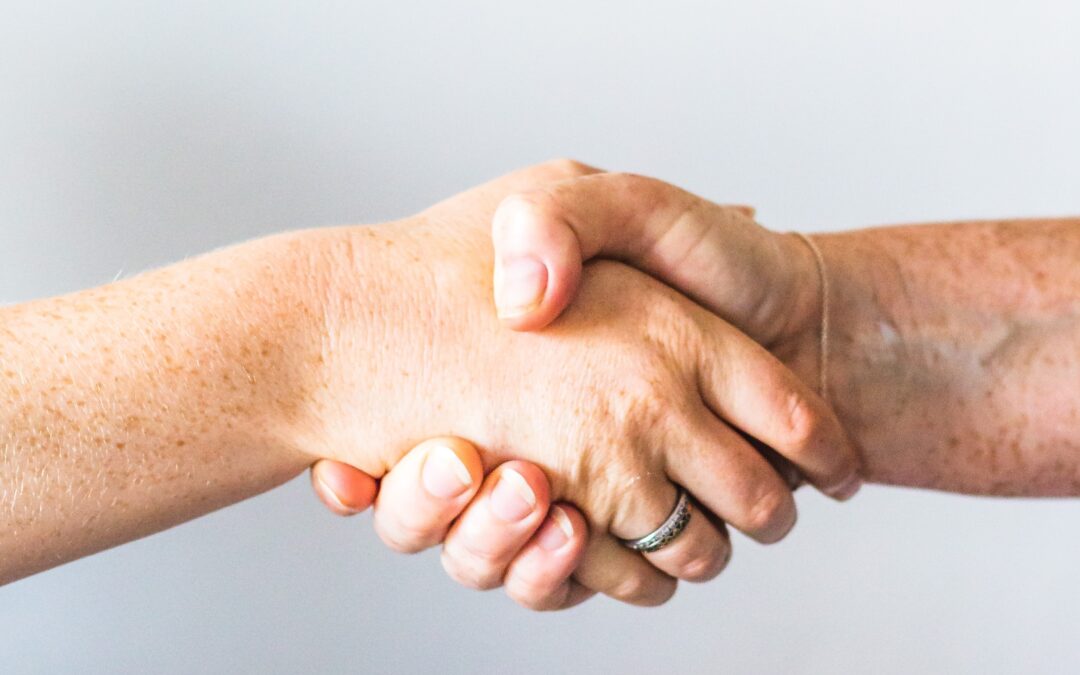 As part of our open call to Share your Story, we received this #SpiritOfLockdown collection from the Local Area Coordinators in Swansea. These seven people tell us about their experience and their journeys of the past turbulent year.
read more