Covid-19 saw an outpouring of community-led support in which 9 million 'volunteers' stepped forward to help out. As part of our Active Neighbours work, we've been interviewing people to uncover the stories behind the statistics. Here, we present Anna's story.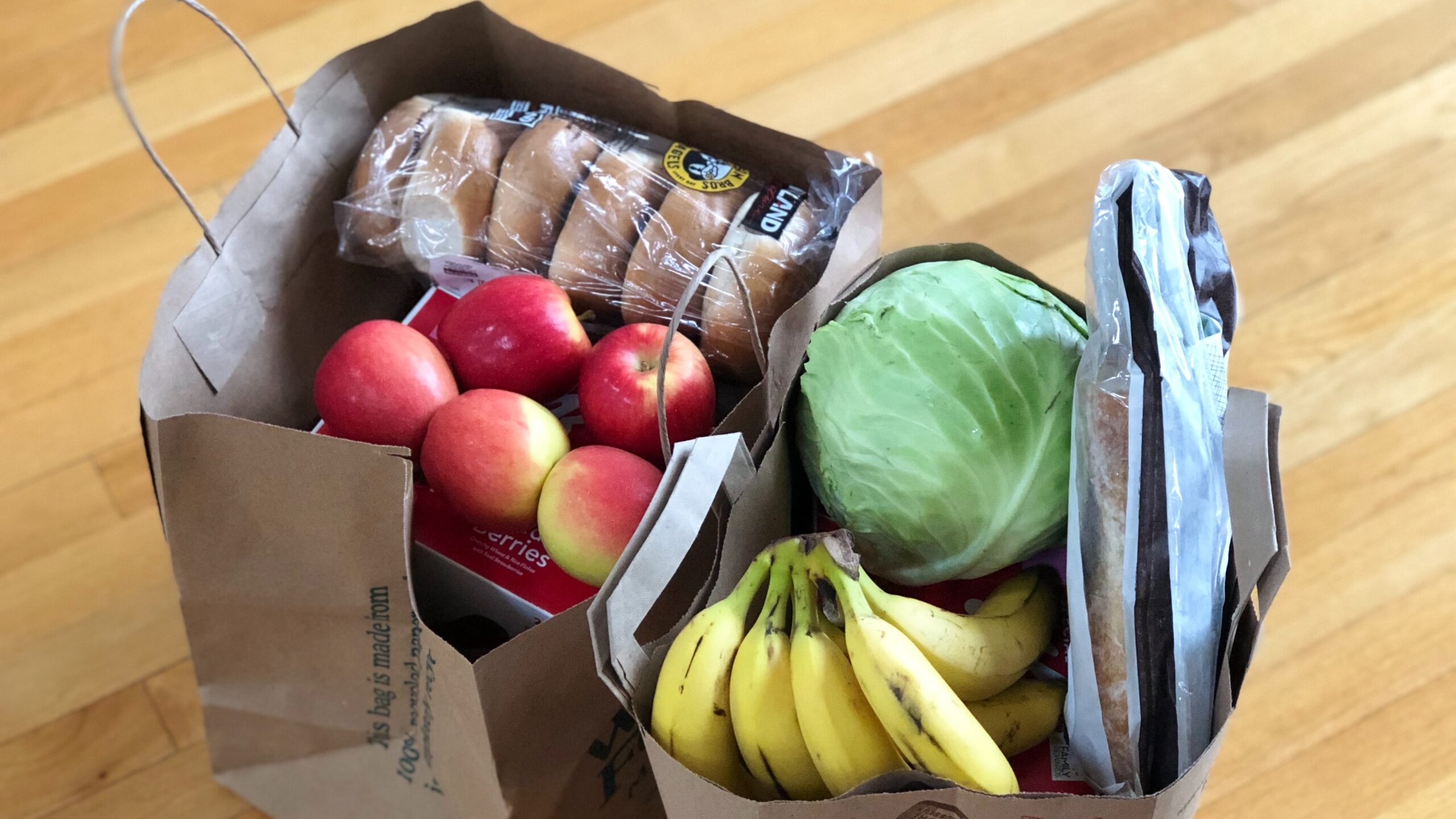 Background
54-year-old Anna  is fairly reserved and softly spoken, with a gentle sense of humour. She conducts the Zoom interview from a gleaming white kitchen, and jokes that she plans to spend the rest of the day (a Saturday) cleaning, "although maybe I shouldn't bother – it's not as if anyone is coming round!" 
Anna lives with her retired husband and – before lockdown – was working as a part-time electrician. She previously worked as a manager in the charity sector but claims she had "a bit of a mid-life crisis" about 15 years ago, and decided to retrain, even though she didn't have a background in the trade at all. Anna feels that this was a good decision because it gave her a lot more freedom and flexibility. Her husband became self-employed around the same time, so they were able to do a lot of travelling together. Anna considers herself to be "very lucky".
Employment status 
Anna is keen to emphasise that her job as a self-employed electrician was, before lockdown, "very part-time"  – "no more than a couple of days per week." She hasn't worked at all since the pandemic started.
Attitudes to British citizenship
Anna defines "good citizenship" as follows:
"It's about trying to be a positive part of society, maybe. And that could be very passive […] like just not doing anything bad; but I guess it could also be very active – in terms of helping people in your community and people not in your community -so it could be more active."
Anna says she has "fears" about the impact that the pandemic is likely to have on British society.
She thinks that it will further exacerbate social divisions that already exist: between the haves and have-nots; those who have to continue going out to work in frontline roles while "lucky people" can work from home or be furloughed.
Over the past 4 years, she feels like "things have become a lot more divided. And people just seem to be a lot more angry." Anna gives the example of a recent local effort to introduce a low-traffic neighbourhood, which seems to have been "really dividing people", and she feels like these sorts of efforts should instead be bringing people together. She says she has got these views on British society through what she has seen in the media, along with personal experience and conversations with friends.
Impact of the pandemic on Anna's life and work
Anna and her husband were in Mexico when the pandemic started. "That was a bit bizarre – because the pandemic hadn't even arrived there, or was only just starting to. So everyone was buying toilet rolls here and we were just about to go to the beach." They decided however that it was likely that the pandemic would eventually come to Mexico and be "much worse" there, so they cut their trip short early and headed back to the UK. Their house sitter had nowhere else to go, so for a short period of time, the three of them were living together in "quite a small house. It was all a bit stressful." The housesitter was eventually able to arrange to go elsewhere, leaving Anna and her husband to adjust to the new lifestyle.
Anna says that they were "lucky" because they had a garden, and enjoyed the sunny weather in April. By the end of that month, however, they were starting to wonder what they could do to help. 
History of volunteering 
Anna says that she has always had some involvement with volunteering – both as a VCS professional (as a manager of a charity) and as a volunteer. In the past, she has done volunteer tree-planting, as well as helping out with the fundraising for various local heritage organisations.
She was drawn to these particular opportunities because she felt they would give her the chance to use her particular skill set: she worked in fundraising before retraining to be an electrician and enjoys employing these skills to support smaller organisations that struggle with and lack the resource to support such activities.
Anna describes these volunteer activities as being broadly "desk-based" rather than "people facing" – "activities that I can do from home mostly." 
Volunteering during Covid
While Anna does mention that she had some extra time as a result of the lockdown, she also says that the fact that she wasn't working "wasn't a big thing" because she was only working a few days a week before lockdown anyway. She does however note that she saw changes to her social life and routine – as she wasn't able to travel with her husband or see friends as much. 
She is keen to observe that the main motivation for getting involved in volunteering was not so much about time "because we're quite capable of filling our time", but more a sense of duty and sense that the government was "struggling somewhat" to respond effectively to the virus. 
"It was a feeling of like, well, what can we do to help, because this is massive and the government seem to be struggling somewhat. And also, as a citizen, you know – we had time and the ability to help, so what could we do?"
Anna mentions feeling frustrated with friends who say it should be the government's job to help people, and pay for PPE, etc. "Well, obviously – but they're not. So what are you going to do – leave the professionals without PPE?"
Signing up 

Initially Anna and her husband signed up to the NHS Responders app, but found that it was "flooded" with people that wanted to help and that there was no opportunity for them to get involved. Anna's husband, who hasn't really volunteered before, was "disappointed" about this, but the couple decided to try to find other ways to help out.
Sewing scrubs 
In the first lockdown, Anna signed up to sew scrubs for the NHS. She found a Facebook group online – which was a spin-off of the 'original' scrubs sewing group which had been started by the nurse Ashleigh Linsdell (who has since won an OBE for her volunteering efforts this year).
Anna bought her own material initially, as she was impatient to get going, and spent several hours per week making scrubs. She also roped a couple of friends into the activity as well, including a friend who had been put on furlough and was "going mad" through not having enough to do.
The friend treated it like a full-time job, sewing scrubs from Monday to Friday, 9am – 5pm – and in the end made a huge number of scrubs. The overall group in the end made "thousands" of scrubs – a fact that Anna mentions with pride.
Shopping for shielders
After their attempt to sign up for NHS Responders, Anna and her husband saw on a Facebook group that Lambeth council had formed a partnership with  Age UK or Age Concern (she wasn't sure which), organising for volunteers to do the shopping for those that were shielding and self-isolating. They decided to sign up. 
"Clients"
It took Anna and her husband a while to find their groove with the shopping. Anna has always had about four to eight "clients"; she has been supporting some of the people for many months, while others have dropped off or no longer require the help. Anna was surprised to find that not all of the people that she was helping were elderly:
 "That was what was really interesting actually – I thought they would be elderly. Some are, yes, but some have got underlying health conditions – so they might have had an operation, or they've got cancer, so they might be vulnerable to the virus, or some of them actually are I think just really scared about going out and have said to me, 'oh will you carry on doing this?" – and I said yeah, for as long as you want." 
Logistics & time commitment
Initially, Anna and her husband would drive to the supermarket and try to do the shopping for all their "clients" while also doing their own weekly food shop. This proved to be an unwieldy and unsustainable process:
"When we started we would get up at 6am and go to Tesco with a trolley each, trying to put in shopping for like five people, keep it separate, and buy shopping for ourselves as well, and pay for it, and it was just a nightmare. But now we've managed to get a Tesco delivery slot, so what we do is one massive order once a week, and then split it up and deliver it on foot." 
Now, they've developed a "well-oiled" system of phoning their clients on a Sunday morning to get their shopping lists and then putting in an online delivery order which arrives on Monday morning: this can take a couple of hours. They'll then split up the shop and deliver it on foot on Monday – an activity that can take a large majority of the day. Anna enjoys the exercise and prefers not to rely too much on the car, so she deliberately only chooses "clients" who are within walking distance of her house: "There seem to be plenty of people in the area." 
Technology 
While the scheme initially started out as a council-run operation, it was taken over by an organisation. Anna says that there was a bit of disruption when this transfer took place, and she struggled a bit with using the app initially because she's less confident with using technology – "but there was quite good support on it." The app can tell you how many shopping trips you've done for people, though Anna hasn't checked it recently so isn't sure how many trips she's done. Anna thinks the app is particularly good for younger people who she says might need a bit more encouragement to volunteer around busy schedules. 
"I guess it's trying to move away from this idea of volunteering as being for sort of older retired people, which I sort of am, but also making it more attractive to younger people, and also to fit around their lives. Because the thing with shopping was you could just do one person and do their shop when you did your shop." 
Anna did a bit of research into app and found that it was initially designed (pre-pandemic) for elderly people, who would pay £10 per hour for volunteers to do their shopping for them. The app would take a cut of that £10 to cover their core costs and donate the rest of the money to charity. The app has however been free for the duration of the pandemic (i.e. elderly people/ those shielding don't have to pay the £10), so Anna isn't sure who is paying for it now – she thinks it might be council-funded. 
Relationships and bridging capital
One of the things that Anna has enjoyed the most about this shopping for shielders is the people that she has met.
She talks about one lady in particular who lives close to her, who was Anna's first client. When the first lockdown came to an end, the lady decided that she no longer needed to self-isolate, and invited Anna and her husband around for dinner.  
"The first lady I shopped for, who lives five minutes walk from me, is not shielding anymore – when she'd finished, she said 'oh, I'd like to invite you and your husband to meet me and my partner, we can sit in the garden' – and we've sort of carried on, subject to the restrictions obviously – so they've come over here and we've had dinner in the garden during the summer. So it's been really nice – and she's not someone who I'd EVER have met otherwise. We get on really well, we have a bit of a laugh, and my husband bakes her some bread occasionally. [….] She's 70 I think, her partner's a bit younger. She's actually hilarious – she's from British Guyana, and she moved over here when she was a teenager and worked for the NHS all her life. But she's a bit of a party animal – even though she's 70 – she's got some great stories. And I don't know – we just clicked." 
Anna says she'll often speak to her clients on the phone, and has had long conversations with them on the doorstep as well. The extent to which people want to engage in social interaction can be "variable", but mostly she has found that she can have "a real laugh" with people, and thinks she'll probably keep in touch with some of them – and she's really enjoyed that aspect of the experience: "It's just nice to know that you're helping people as well as making new friendships." 
Anna has also found the experience very eye-opening since she feels it has given her a much more vivid sense of the ways in which people around her are affected by poverty and inequality.
She mentions, in particular, one gentleman who asked her to make sure that she spent no more than £10 on his food shop in one week because he couldn't afford more than that. 
"I mean, I think I was a bit shocked to find out when one of my clients said, 'oh, can you only spend £10 this week [Anna] because that's all I've got. And I was a bit like, okay, this is someone who lives near me – he's in my neighbourhood, and this is someone who's only got £10 to feed himself.[ …] In that way it's been a real eye opener, to realise that there are people in your community – real people, you know – who are struggling. My husband has a similar client." 
At the same time, Anna has been impressed and humbled by the gratitude that people show to her, even when they are living "in dire straits." 
Guilt, care, obligation 
Anna and her husband have just returned from a two-week trip, so they are currently in quarantine for the next two weeks: in total, she will have had a four-week hiatus from doing the shopping for shielders.
Anna says that she feels "bad" that she hasn't been doing shopping for people, explaining that over time she has started to feel a sense of obligation and care towards them.
She mentions one of her clients who was living in temporary accommodation and got moved to a council flat. She no longer shops for him, but keeps in touch with him via text message because "I want to know how he's getting on – I want to know that he's OK." 
Looking to the future 
Anna is currently interested in picking up more clients to shop for –  she's keen to continue doing the shopping for as long as that service is needed. When the pandemic is over, she's really keen to continue doing what she describes as more "people facing" and "more human" volunteering, having broadly stuck to "desk-based" volunteering like fundraising in the past.
She says she has been motivated and energised by seeing that "you can make quite a big difference with quite small things", and the fact that she's met more people from outside her social circle.  
"In the past, I've done very much paper-based volunteering, because I guess that's where my skills lie –  but maybe I've realised that I quite enjoy meeting people and having that interaction. In particular, I think I've enjoyed meeting people that are outside my social circle. – because you know, we're all guilty of having our own little group, and that's how you then think everybody's experience is – Well, maybe that's not what I thought, but that's what you experience day to day, so seeing that people have very different lives – not better or worse, just different, you know – I think has been really interesting for me, and yeah – just having a chat with people. Sometimes we have a right laugh!" 
Anna has already started to look for local opportunities and is interested in working for a refuge or homeless charity – "something like that." She has found a few that look interesting, but opportunities for getting involved are limited at the moment due to the pandemic. She is hoping that, when the pandemic eases, there will be some clear pathways for her to get involved. 
This story sits within our Active Neighbours work. To find out more about the different types of Covid volunteer, their motivations, experiences and needs, take a look at our Field Guide.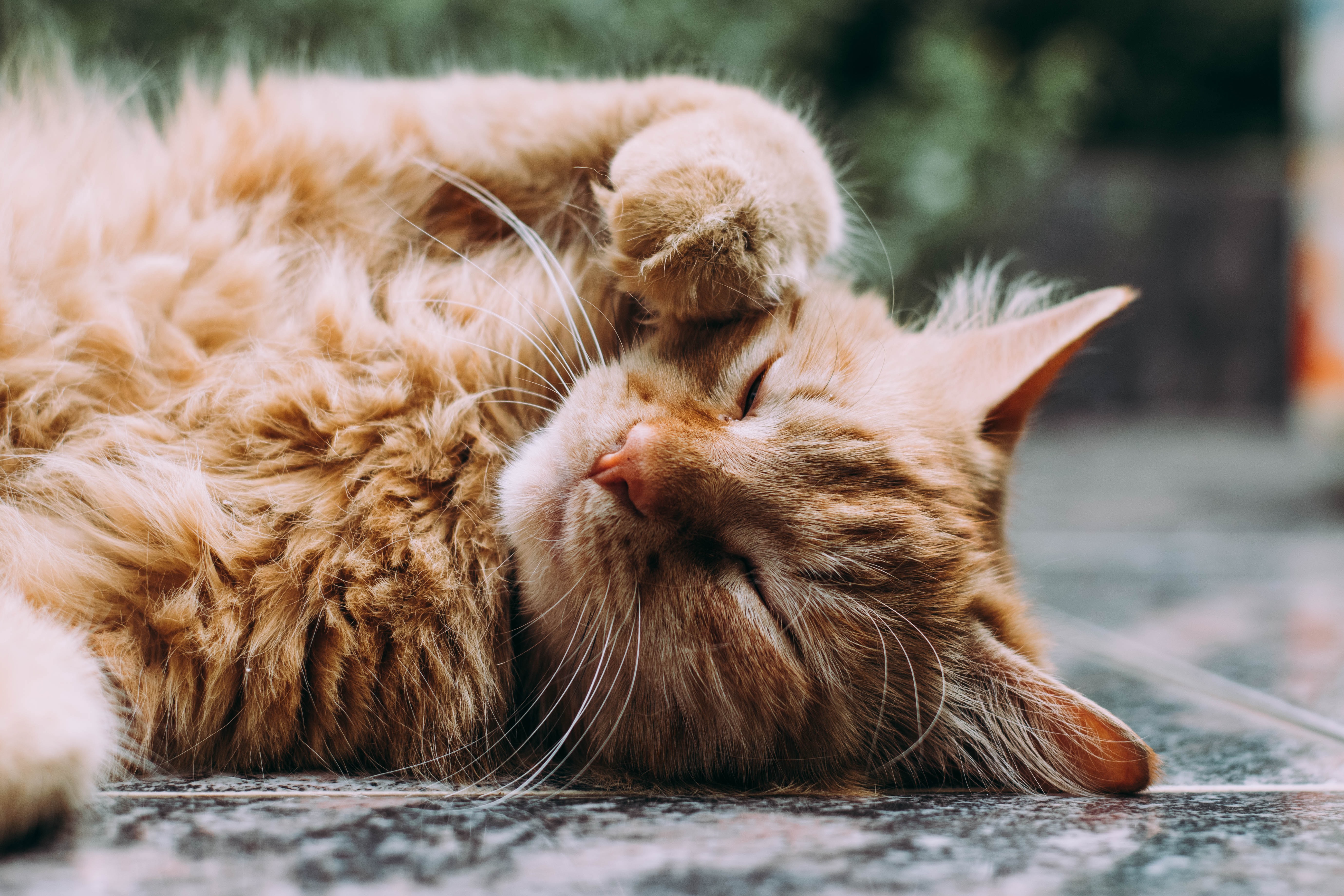 As part of our open call to Share your Story, we received this #SpiritOfLockdown account from Kate*. Lockdown offered a Kate the opportunity to take a step back, reassess her life and reflect on the relationships that really matter to her.Setting the Scene: Life...
read more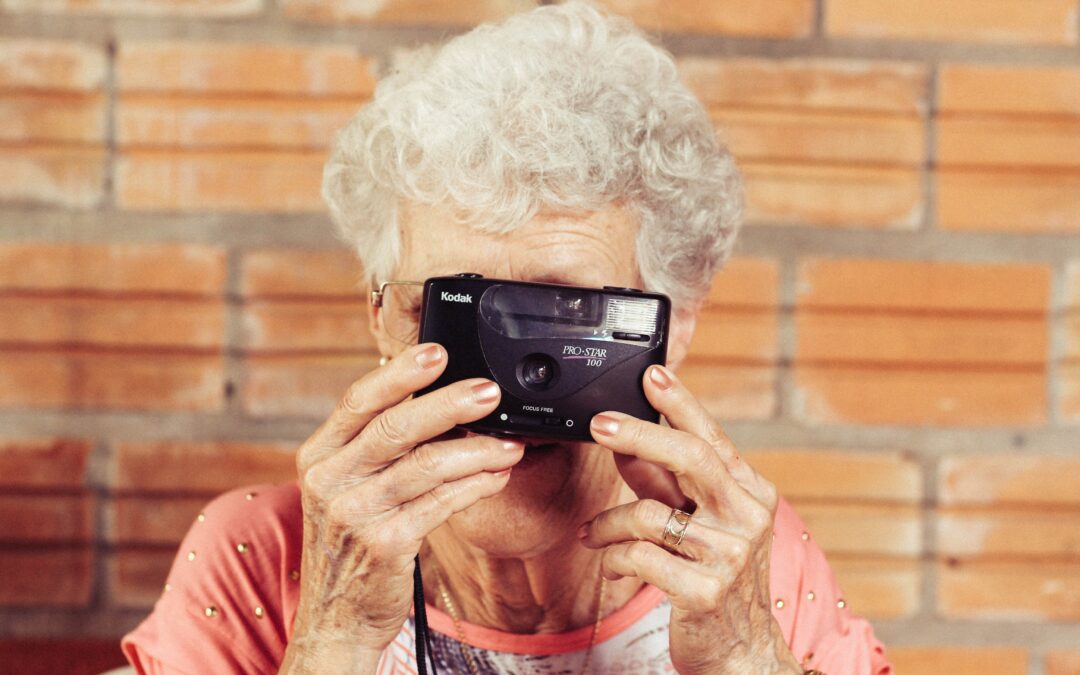 "With all the restrictions in place, there was a lot of questions about how much I could do or how much was normal to do. I didn't want to put too much stress on myself but I wanted to help out as much as I could. I was brought up in a household where I was expected to do all the housework, the DIY, preparing meals. That was considered normal for me but with some individuals, depending on what their household is like, what is normal is different; I wanted to do more and more but I didn't want to ask and they didn't ask."
read more