Over the past 18 months, we've been hearing about adults' experiences of lockdown through The Relationships Observatory. Now, in partnership with Summer of Play, we're hearing from children and young people about how the past year and a half has been for them, and what they hope and dream of this summer and beyond. We're calling this The Lookout. 
This first Sighting from The Lookout draws on reports from a group of young people in London during exam results week who share the stresses and strains of home learning at a crucial time in their education. Physical separation from friends and teachers placed greater responsibility on young people for their own education. This has added to the pressure of the exam period and beyond, with older children feeling that fun and freedom this summer must give way to catching up and preparing for the next schooling year.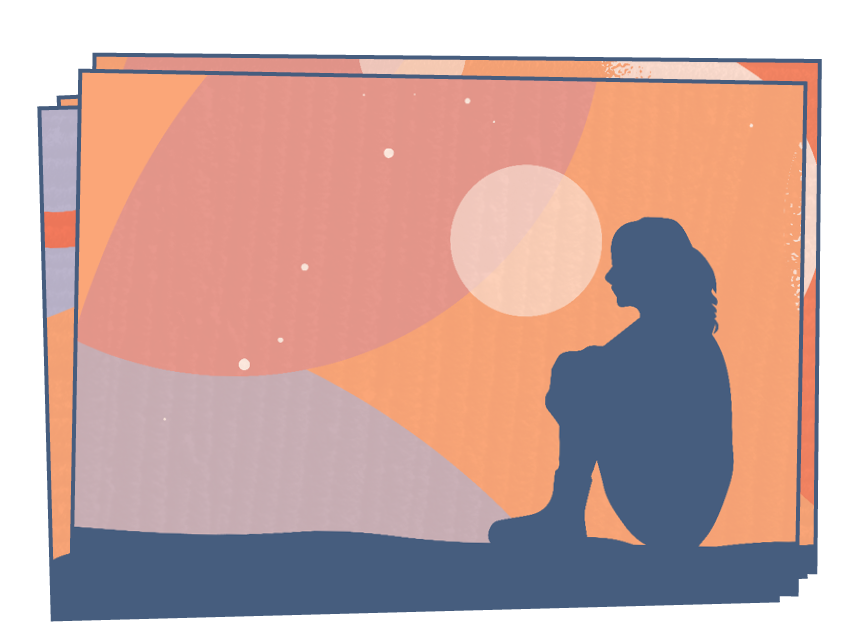 In the early days of lockdown, there was a novelty and freedom to being at home, but the novelty soon wore off and gave way to worry and confusion. 
[At the start of lockdown] I felt quite excited – I didn't have to go to school. I had exams coming up and I was glad not to be there. But after a while I started to get nervous and anxious about school. It was stressful. We were worried and scared.
At first, it was exciting because we had a 2 week holiday from school then we had a taster session online on Zoom then we heard we might have to stay online until the end of the year, til July. I was confused. It was tiring because we sat in one room all day. We couldn't talk to our friends or do stuff with them in break or lunchtimes
Being at home made motivation more difficult. Without being physically surrounded by friends, peers and teachers, the onus on self-discipline and self-motivation increased. 
I was saving so much time because I wasn't travelling to and from school or walking between lessons. I could use that time to do other stuff. But the lessons were less engaging. You had to be disciplined and make yourself listen. There was no one making you listen.
When we were in lockdown the first time, we were at home for so long we lost motivation. Last summer I felt like I had to do a lot of work because we didn't do anything during lockdown. When you're at school around other people you feel like you want to work hard because others were too
This put added strain on young people and their mental health. Last minute decisions by policymakers and educators about exams and results added to the strain, and led to young people feeling unimportant and overlooked.   
What I've seen in my class during the pandemic was education mixed with mental health issues. Some people were feeling really low and down. Some people would have a joyous mood in school but online I thought they seemed really low and down. I feel like they would have been better in school. I think the stress of work and not interacting with people made their mental health go down
Take into consideration the students and the stress and what closing schools and doing things online does to our mental health. Last year they gave students results based on their postcodes. This year they told us we wouldn;t have exams then at the last minute they told us we were. It was really stressful and hard. It was like 'we'll deal with the students at the last minute, they're not that important'
I think for me and for my friends is that there should be things in place so that students aren't as stressed. Maybe like extra help for students who are struggling so they don't worry. Services for people who are struggling with their mental health online, like forums
With all the disruption to schooling. GCSE and A-Level students are feeling extra pressure. While they'd love to use this summer to go on trips, hang out with their friends and see the world, they're feeling the pressure to catch up and get prepared for the next set of exams. 
[This summer] I've got to do my work and get my studies done. I don't want to do that – I want to go out and have fun but I need to make sure I do my studies. I'd like to go on a trip, to go travelling, go out and see the world
60% of the pressure to study is from teachers telling us we have to catch up on what we've missed. 40% is me putting pressure on myself, thinking if I don't study I won't do well next year. Teachers are telling us we can't relax this summer, we need to get ready for next year
Get involved
If you're aged 8-18, or work with this age group, we'd love you to join The Lookout. You can share your experiences by joining a Zoom conversation, hosting an offline session, or taking part in a guided meditation.