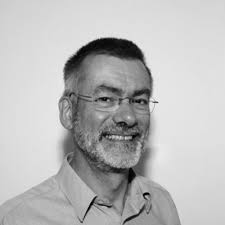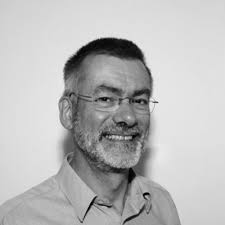 In brief
In this short blog, David takes stock of what we've learnt from The Relationships Observatory and offers a positive reflection on what we take forward as we rebuild.
This blog has also been published as part of Compass's #BuildBackBetter series.
750,000 people have joined the NHS volunteering scheme. More than 250,000 have volunteered with local charities. 4,300 brand new neighbourhood groups working with more than 3 million people.
And this is the tip of the iceberg. None of this includes all the people who are simply helping one another, way below the radar.
The Relationships Observatory has been gathering stories and insights since the start of the lockdown. This is typical of many:
"I put a note through the door of a couple of my elderly neighbours offering to shop for them. One of them called me and said she was touched by the offer. …I felt a bit embarrassed that we had never spoken properly before. She said it reminded her of how people came together during the war".
Mass re-neighbouring and all this practical busyness is a pragmatic response to the emergency. Some of it will fall away when the crisis passes but we won't unknow our neighbours.
If we just attend to the activity on the surface, however, we will reduce our vision of the future to a bunch of projects. We need to also understand the undercurrents – the shifting behaviours and attitudes that could prefigure more profound change.
We see for example a recalibration of risk and trust. Neighbours shopping and lending money to people they hardly know, doing things that would never be allowed in a Volunteer Manual. Statutory services giving budgets and discretion to front line staff, foundations and local authorities making grants to voluntary bodies without stifling constrictions. If the trust is honoured and the outcome positive, we won't unlearn the experience.
It will be one of many things we will have learned, very quickly at this time. Another is how to use technology to build and sustain a meaningful relationship. For many, the internet offered, at best, a cold web, a mechanism for affecting transactions rather than for enabling a warm web of "real" relationships. Over recent weeks organisations like The Cares Family and Camerados have been very imaginatively deploying basic apps and programmes to facilitate meaningful connection. Others like the Local Area Coordination Network have been teaching and supporting individuals to use the technology and groups like the thousands of new mutual aid groups have shown the extraordinary potential of a blended web, combining WhatsApp or Facebook facilitated connections with home visits. We will, individually and collectively, benefit from this fast, experiential learning, long beyond the crisis.
All over the UK, we are seeing that change which might have been thought impossible, or would at best take a very long time, isn't beyond us or even very difficult – 90 per cent of rough sleepers, for instance, have been taken off the streets.
We are learning that we are better than we often tell ourselves we are.
Post-Covid-19, we can be better still.