Covid-19 saw an outpouring of community-led support in which 9 million 'volunteers' stepped forward to help out. As part of our Active Neighbours work, we've been interviewing people to uncover the stories behind the statistics. Here, we present Patricia's story.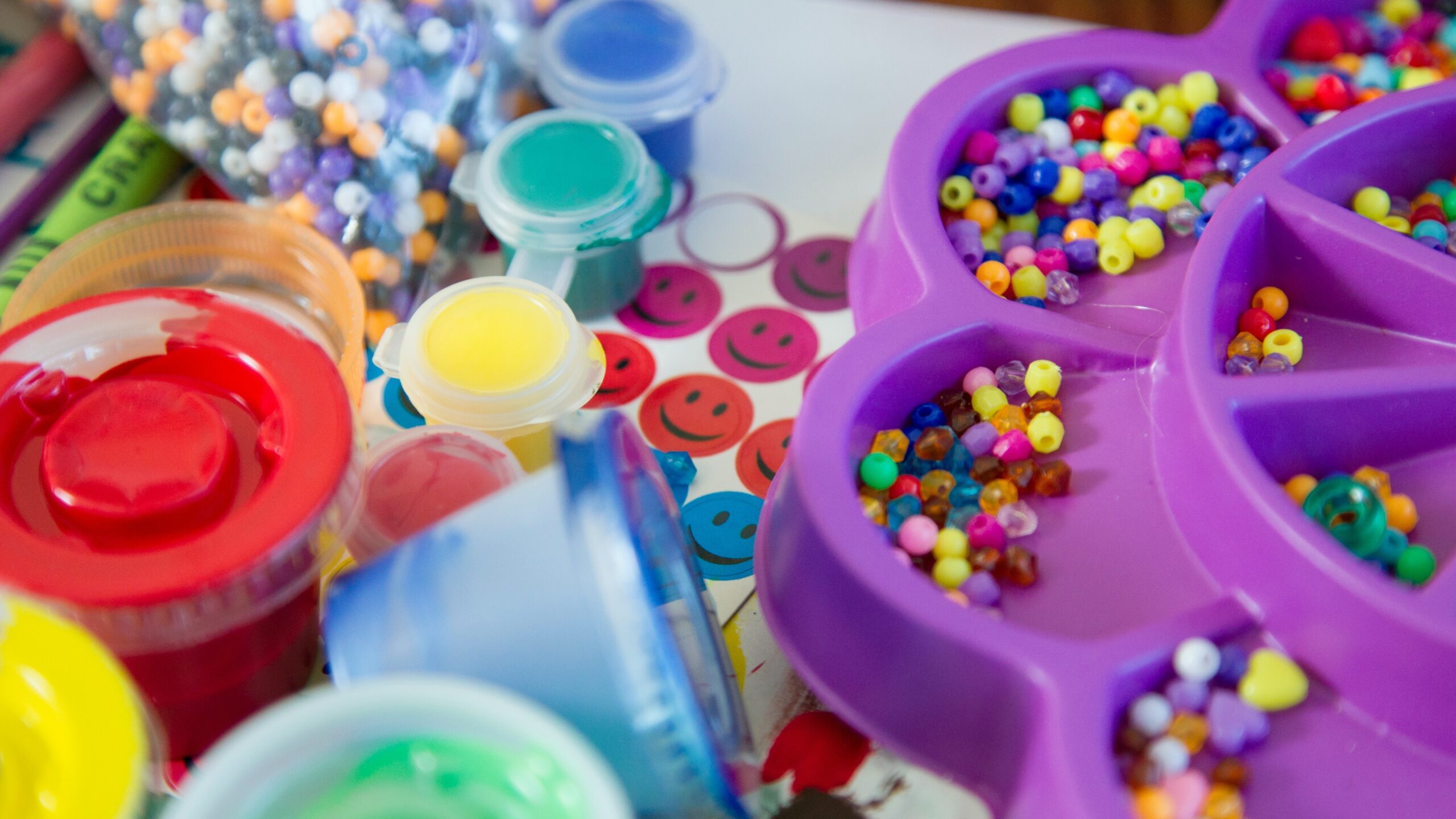 Background
Patricia lives in a flat with her partner.  She seems fairly reserved, sporting a smart short bob. Patricia arrived in the UK from a different country about 10 years ago, originally intending to stay for only two years but she now sees her future in England: even though she misses her Mum and friends back home, she has no intention of returning to her home country.  
Throughout her working life, Patricia has worked in travel, most recently working for a large global travel company, managing the accounts of multi-billion pound companies and clients.  She was put on furlough in March, so suddenly found herself with a lot more time. She says: "The furlough time is what's been the instigator of all the volunteering I've done this year." She has recently been made redundant but has found a new job with the NHS. This will be a career change for her, which she says has partly been inspired by her volunteering experience this year.
Relationship with her local area
She finds her neighbourhood more "faceless" and feels demoralised about the fact that "you see the same people -the same issues", which makes you feel that they're "stuck" and that you can't make much of a difference to their lives as an individual.
Patricia notes that she often feels "sad" when she sees the same people begging outside the tube station. Where she grew up it feels like people are a lot friendlier and more open.
She gives the example of her Mum, who "will go out and talk to God knows how many people and something that  should take 20 minutes might take an hour and a half type thing." 
On arriving in the UK, Patricia talks about expecting people to behave in the same way, and initially making an effort to go out of her comfort zone and talk to people – but quickly finding that they were not up for engaging with a stranger,  particularly on tubes or in public spaces. She has found this aspect of city life difficult to adjust to and thinks that it serves as a barrier to getting involved in community action and other volunteering efforts.
History if volunteering
On account of being busy with her job, Patricia has only done small bits of volunteering in the past. Back in her home country, she did legacy badge collection which she explains is similar to selling poppies in the UK – supporting the families of the deceased, or servicemen still living with the effects of being in the armed forces.
Before the pandemic in 2020, she hadn't done any volunteering in England, with the exception of a day of corporate volunteering at a food bank – organised as a corporate volunteering day by her company –  which she says had a big impact on her.
Patricia does however note that her desire to care and give back to society has been expressed through a preference for buying clothes from charity shops; she also feels that she has been positively influenced by her Mum, who is a lifelong volunteer. 
"But I suppose in some form of connection, I always used to want to go to charity shops – like just wanting to give back to that side of things rather than just buying stuff new all the time – because you know that the money's going towards something – and I always used to give my clothes away to friends that needed them. And I suppose it's also inbuilt in my family because my Mum also volunteers as well." 
Patricia's Mum has signed up to activities such as helping elderly people to get to their medical appointments and being a befriender; she's seen how this gets her Mum "excited" and gives her something to do in retirement. . On the other hand, Patricia also notes that her Mum has had more negative experiences of volunteering "because of the people and the dynamics of who she's working with over there […] it's very policy-driven, and people can be a bit power-hungry." Patricia's Mum recently stepped back from volunteering, having grown tired of some of the "politics" around top-heavy and disempowering volunteering structures. 
Volunteering during Covid
Patricia originally signed up for the  NHS Responders app when it was advertised back in April, but ended up not being very involved with that. "That app is very, what's the word…you're hidden. Like it's really hard to actually help."
 Patricia's boyfriend  also signed up to the app and had some negative experiences on it: 
"My boyfriend has done some things on there when there's been callouts. And it's people who have no idea how they've actually been registered, because the alert comes out that sounds like a siren on your phone, and it scares you – honestly […] The format just isn't very friendly. And then you get this request to contact someone, and then when you call through to this person, they're like 'why are you calling me?' Because obviously- they've been recommended by their GP, they've been recommended by their pharmacist, they've been recommended by someone in their community, and they don't know why they've been signed up." 
Patricia gives the example of someone who her boyfriend spoke to who wasn't well, so he called the NHS Responders support team, who told him to contact 111. 111 needed the woman's date of birth, but she wasn't willing to divulge that information to Patricia's boyfriend, because she didn't know him and didn't even know why she'd been signed up to the NHS responders app. Patricia says: 
"And so that's where it stalls – you can't go further on a 111 call without giving a date of birth. You've got a man there that's wanting to help, but I can completely understand that woman's predicament – she didn't want to give her data to someone she didn't know or trust. Thankfully someone else was with her at the time, and she said 'thank you for your help, we'll take it from here.' But it's kind of like – you try and help, but you can't." 
Patricia's boyfriend's experiences with the NHS Responders app put her off and sent her on a path to look for alternative ways to volunteer. She signed up to her local Mutual Aid Facebook group where opportunities were being advertised and signed up to the local council newsletter. 
Motivations
In addition to being put on furlough and suddenly finding herself with a lot more time, Patricia cites a range of other reasons for wanting to volunteer this year. She describes a corporate volunteer day that her employer organised back in February that had a big effect on her. "It was with an airline, and they basically took us to a food bank." Patricia was shocked to discover there that "people can only go to the food bank six times, and then I kind of thought – well what happens after six times?"
After this experience, Patricia feels that she was probably more aware of what people might be going through during lockdown, having been exposed to the "real" side of social issues, and worried that they might be struggling to eat.
She also feels that caring and the desire to help comes naturally to her, citing the example of a personality test that she took at work, which told her that "unity and diplomacy and […] giving back and loyalty and like all these certain things are part of my nature […] and I'm just a bit selfless and I care more about other people than I do of myself." 
Patricia also mentions the big media push to encourage people to volunteer, which had a significant influence on her:
"There were the calls for help on TV […] like every day there was something saying, like, reach out to your neighbours, reach out to your friends, make sure that they're ok, whether they need food, medicine, or just for you to lend an ear type thing." 
Patricia feels that this "big push" was probably the "instigator" for a lot of people to get involved, including her – as she hadn't really considered volunteering in England before: 
"Because – I don't know – you get on with your life and the city is so busy. And there's so much going on and when you're at work like doing crazy overtime and all that sort of thing you don't really think of anything outside your bubble. The pandemic made everything more real […] You can't ignore it. And if you do ignore it, then it's like – well how can you live with that, if you're someone who's got the time to help?" 
Friends volunteering – and burnout 
Patricia knows a number of people who got involved in volunteering, She describes the experience of a friend who works in banking, who had never really volunteered before but got put in furlough, and so started getting heavily involved in doing deliveries for a mutual aid group. The friend enjoyed being active and helping out, but eventually got "fatigued" and burnt out from the activity, and stepped back. Patricia also knows a colleague who was on furlough about 4 months into the pandemic she started helping out in her community but also had to step back due to family problems.
Volunteering in the community
Patricia found out about the majority of volunteer opportunities initially via her local council's newsletter or the Facebook mutual aid group. She was not able to actually help with any of the requests coming into the mutual aid group because it was "too difficult" – too many people wanted to be involved. 
After signing up for the NHS Responders app, Patricia then joined a volunteering app. This operates like a roster, with details of the tasks and the time slots being posted there, allowing volunteers to sign up to take part if they're available. This app was originally being used to pay for people to do temporary jobs, but they changed it during the pandemic to support voluntary work. Through this, the first activity that Patricia signed up to was making breakfast boxes for a local school.
Originally Patricia had no idea what this was for, and had her eyes opened for the first time to the issue of child poverty.
"I didn't realise that there was a massive poverty issue in school children […] People who couldn't access food at school got a supply of two week's breakfast […] just to make sure that the kid had breakfast because that might have been their one meal a day." Patricia did this activity every two weeks throughout the summer.   When this school said they no longer needed the help, she started helping at another school.
Patricia did however eventually have a negative experience with the app, when she signed up to an activity and turned up to the venue to find that noone was there. When she messaged the app to find out what was going on, they said 'oh they're not there today.'  "That left me with a sour feeling – I wasn't given enough information." 
Having been turned off the app, Patricia then kept her eyes peeled for opportunities being advertised through the local council newsletter, which she receives on a weekly basis. Through this she found out about a holiday club being run at a local church.
This was for children doing arts and crafts, and Patricia did shifts from 9-2 every couple of days throughout the school holidays. Patricia did this and enjoyed it, and then got sent to a food bank at a different location. However, she found that she "wasn't needed" at this location, and she wasn't interested in just being there for the sake of it – she tried to give feedback that the volunteering was a waste of time, but says her feedback "fell on deaf ears." "I didn't really feel like I was listened to." 
Keen to do an activity where she felt needed, Patricia then started helping out at the food bank where the after school club had been taking place. This involved sorting out food boxes for people, and she really enjoyed it – it became "a ritual", and she participated a couple of times a week. 
However, the activity stopped abruptly when Patricia's bike broke. Throughout this time, her bike had been a key enabler for her participation in volunteering – as it gave her the ability to travel easily without having to use public transport, which she was reluctant to do. When her bike broke, she hesitated to get it fixed, worried about finances and the possibility that she might soon be out of work. Stopping the volunteering, however, gave her an enormous feeling of guilt.
"I don't know why I didn't just  pay to get the bike fixed or just get a new bike, because it would have made me feel like I was doing something. Because then I felt a bit sad that I wasn't doing it. I actually felt really guilty. I was still getting the newsletters, updating me on their activity." 
Community connectors 
The feeling of guilt for not continuing to do the volunteering stayed with Patricia, and she still had a feeling that she wanted to get involved in something. That's when she saw the opportunity to get involved in another project.
The project involves four days of classroom-based training over 3 weeks, which leads to a qualification – Level 2 in Supporting Behaviour Change, accredited by the Royal Society of Public Health. It also involves going on a 'safari' to a local organisation and learning about the services offered. The volunteers are tasked with supporting people in the community to manage their own health and wellbeing (or condition) and ensuring that they have access to the right information and assistance; helping people to avoid a crisis, or minimise it, and to build community ties.  
Patricia has been impressed with the fact that the opportunity seems to have attracted both men and women.
She has enjoyed meeting the other people in the group and also likes the fact that the opportunity will help her to tackle problems that she sees around her in her community straightaway.
"It's not as if you can't already even without the training – so say you might already be having a conversation with the homeless person that's sitting out front of the tube station and you know their name and you want to try to support them in some way that isn't just monetary […] it gives people the resources to help others and help them get in the right direction. It's not about volunteering. It's about trying to connect people that may need help to the resources that need the help."
The group will offer support to one another via a Whatsapp group that they are signed up to and a noticeboard. "So it's a community of people that have all gone through that same training."
Relationships
Patricia has met a number of people through volunteering this year, including several other people who were on furlough. The deepest connections that she made were those she met through the last programme she joined, "because you're spending like 9.30-3 with them, so you get to know them well."
"That opened my eyes up in terms of who I met through that […] there are people that weren't just on furlough; there were those still going on with their day jobs that just thought that maybe that resource or having that knowledge might help them in their job. You're not obligated to do the next step. If you want to just get the skills to be able to have conversations with people, that's how it was sold as well." 
Enjoyment
What has Patricia enjoyed the most about what she's done this year? She responds as follows:
"Being useful […] It's giving back to people that need it and giving time to people that need it more than me just sitting at home, and meeting people from all walks of life, and getting more involved in my area. It's breaking down barriers, and I've really appreciated that. […] You think from the outset that you're not going to gel with certain people, and then you're surprised. Like at the end of the programme, you had people saying 'we'll see each other again soon' […] I like being able to help in person. I've got really tired of Zoom" 
Looking to the future
Patricia recently discovered that she was going to be made redundant, but feels really grateful to have had the opportunity to gain new experiences this year which have paved the way to her next job: she is going to be working for the NHS to help them make care homes more 'digital.' 
"If I said to myself, like, last year, could I see this or anything else happening – then no – it would never have happened. But I – yeah – this time out and giving back and learning more about health has helped me to reassess. I've been reading lots – I don't usually read, because I don't have the time, and like I was even tossing up whether to be a nurse or paramedic. This time […] I mean you can reflect on what you're doing." 
Patricia does think that going back to work is likely to impact the amount of time that she has available for volunteering, particularly since she has noticed that many of the volunteering opportunities that are available are during the week, Monday to Friday.
She acknowledges, however, that one great advantage of the last programme she took part in is that she can apply what she's learnt anywhere and at any time- for example, she could just strike up a conversation with a homeless person on the way to the shop. 
In the future, she is interested in opportunities with "grassroots, local, small" organisations as opposed to big "institutions". Relatedly, Patricia thinks that it is important to work with "like-minded people" – "not somebody that just sits in an office."  She mentions the anxiety of giving money to a charity that then goes to pay the wages of office-based staff rather than helping those in need – she has been "disheartened" by experiences of this in the past.
"That's my main thing of wanting to work with smaller grassroots organisations – because you know that what you're doing is not just going to people already  in power, that don't deserve the help. I don't like seeing charities where people are getting paid £1 million to be a CEO [….] I like to be connected to things that I can see where the good that you're doing is visible." 
She also feels that it needs to be easy and frictionless to sign up to opportunities – with "less steps" to sign up. "You want to be able to help – and you want to be able to help now." mentioning one app that was just too hard to sign up to, so she gave up in the end. 
This story sits within our Active Neighbours work. To find out more about the different types of Covid volunteer, their motivations, experiences and needs, take a look at our Field Guide.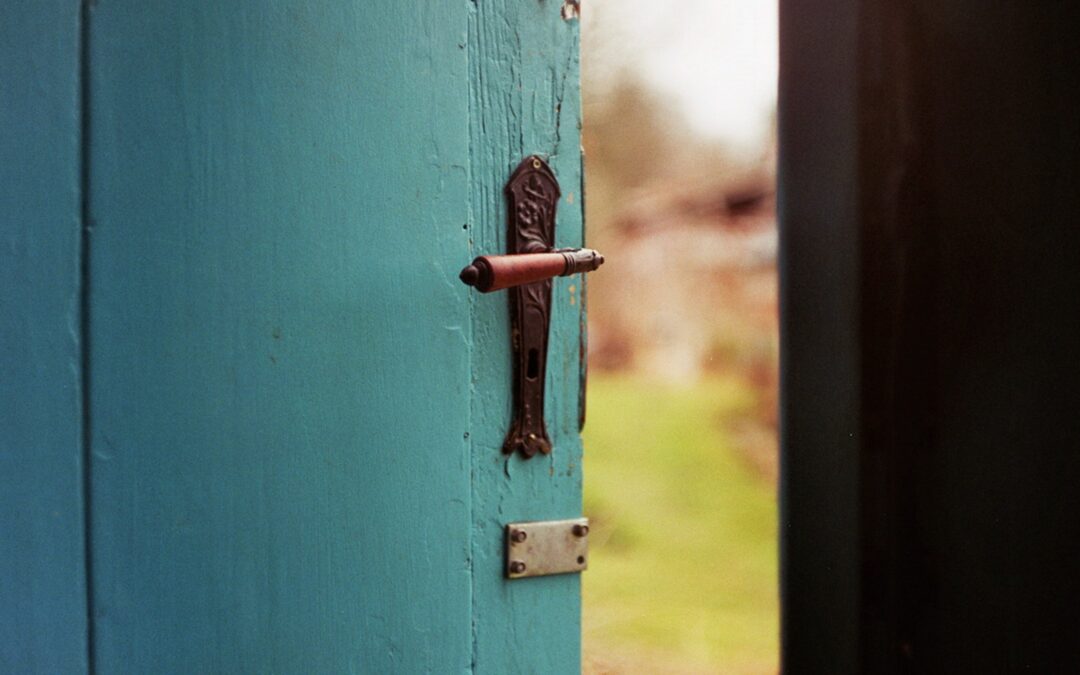 "The satisfaction you get from volunteering is really fulfilling. You get home and know you've helped someone that day. It enabled me to meet new people – other volunteers, those we helped. Having the opportunity to talk to some elderly people in the community. When you're not from somewhere, when would you ever have the opportunity to talk to someone from a different generation?"
read more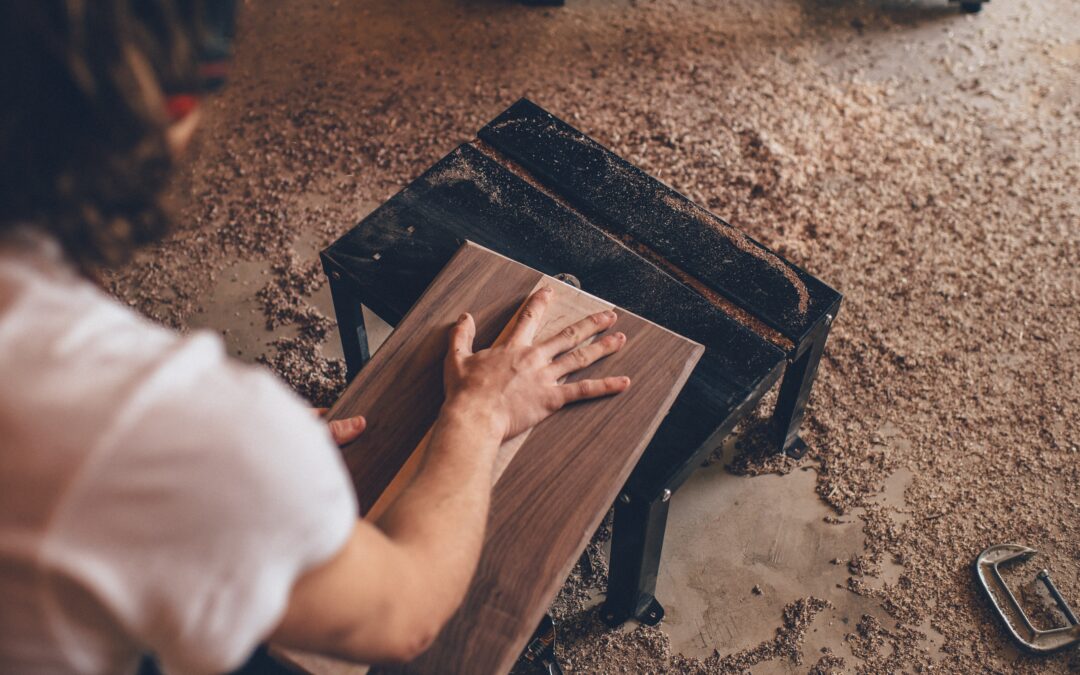 "What I love about what I do is the honesty of people and the kindness and how grateful the people are. It's not about flash cars, it's not about big houses – it's literally just about spending time with people and having a bit of fun."
read more