Covid-19 saw an outpouring of community-led support in which 9 million 'volunteers' stepped forward to help out. As part of our Active Neighbours work, we've been interviewing people to uncover the stories behind the statistics. Here, we present Dhanmeet's story.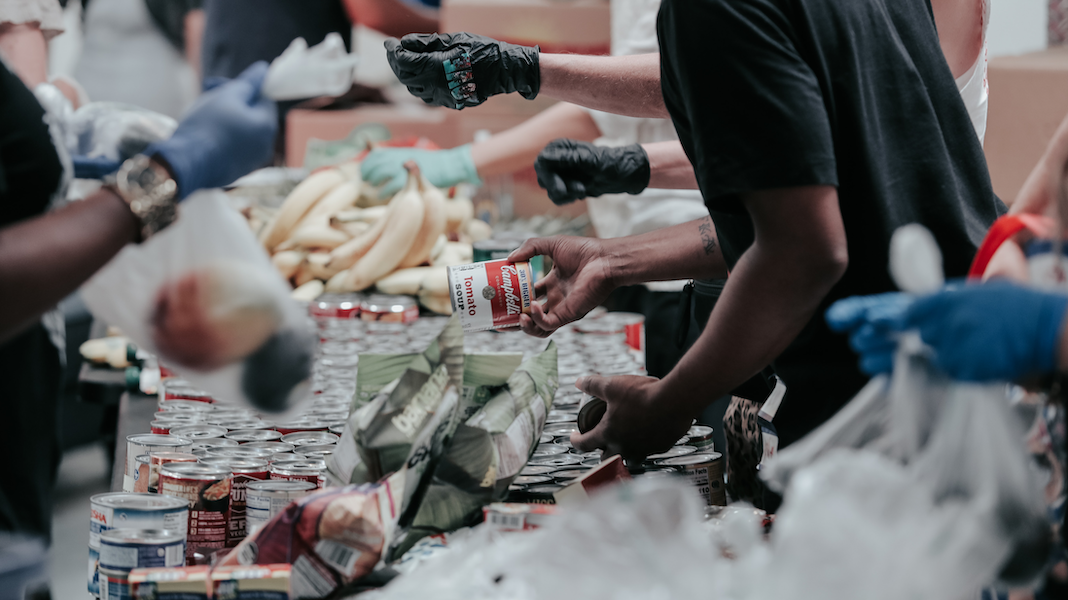 From estate agency to social housing
Until 2013 Dhanmeet worked as an estate agent. He got to the point he was managing three branches and had made good money. But faced with the choice of continuing with his job or starting his own agency, neither option appealed. 
He decided to move into social housing – work he was more passionate about. He now works as a housing officer, managing a portfolio of around 180 social-housing properties as the first point of contact for tenants. His role is to manage tenants' concerns and direct them to relevant departments as required.
A passion for food
Dhanmeet is Sikh, and the principles of his faith have helped grow a passion for food.
Throughout his life, he has spent a lot of time helping in the langar (kitchen) of his gurdwara, the Sikh place of worship.
Langar is also the practice of preparing food free to all, irrespective of faith or background – something he has been involved with for many years. 
Another tradition among some Sikh communities is to only eat food prepared by one's family members or close community. Although Dhanmeet does not follow this strictly, many people he knows do. This principle has informed a private catering business he has managed with his wife for ten years. They serve primarily, though not exclusively, others from his Sikh community through weddings and other events. 
Taking his passion on the road
This passion for food has defined Dhanmeet's volunteering work. Although not all members of his community are the same, he notes, for him, the food-based principles of his faith meant he personally was long ago "bitten by the food bug." 
Having been catering with his wife and working in the langar for many years, Dhanmeet (along with his wife) was keen to take food to the people who need it most – people he had noted weren't typically those coming to the langar for community meals. 
In 2016 they decided to redirect their personal budgets for going out into a self-funded charity feeding homeless people and others in need.
They began with outreach work on Saturday and Sunday nights, based on their local knowledge of where homeless people would gather. Soon donations from the community started coming in, but the charity has never received any formal funding. 
A typical week before Covid would involve about ten hours of work. The team would gather on a Saturday evening to make around 70 meal packs, which they would then distribute in Ilford and Stratford. Then, on Sunday, they would cook roughly 200 meals for distribution (alongside other charities). 
Outside of Saturday and Sunday, Dhanmeet would do a few hours of admin. This included starting the charity registration process, putting together a board of trustees, recruiting volunteers and donations through social-media campaigns and organising occasional fundraising events, like a walk up Snowden. 
Beyond a core team of family and friends (including his mother), volunteers came from outside the Sikh community and spanned nationalities, faiths and backgrounds. Dhanmeet has been deliberate in ensuring the charity is an open, multi-faith environment.
Before and since Covid, Dhanmeet has always seen his volunteering as a way to relax, unwind with friends and new acquaintances and feel good about helping others:
"You have a hard week at work, and then on a Sunday you would be able to just forget everything and immerse yourself in those three or four hours of helping other people. A good end to the week. You know, for some people it would be 'We'll go to the pub and get pissed' and all of that – that will be the release. For me, it was not going to the pub but going into the kitchen at the gurdwara and cooking and feeding and interacting with the homeless people on the streets."
Attitudes to British citizenship
Dhanmeet doesn't think there is enough good citizenship in the country, despite many good examples of people doing good work. He attributes this primarily to a lack of empathy, which for him sits at the heart of good citizenship:
"A lot of the time it's like … before you speak consider someone else's situation as well. Because there's a lot of people that come up to us and say, 'Ah you're just feeding drug addicts and alcoholics on the streets' and stuff. But they don't take the time to take a step back from their own situation and put themselves in that situation. And my answer to people that would say that is: put yourselves in that situation – if 24/7 people are looking at you and thinking you're scum, what would you do? You would want to forget you're in that situation. And what do people do to try and forget it? Alcohol and drugs – mind-bending stuff, that's what we all do. So you're no better just because your life circumstances have meant you've not had to face that. But people should be more empathetic. As citizens, we should be more empathetic."
He has little faith in politicians to lead the way here. He thinks the current government is self-serving, with a leader who won't bring people together, but the opposition isn't any better in terms of offering an alternative. Similarly, he believes the mainstream media is guilty of not properly understanding issues and scapegoating people – the poor, Muslims – as enemies of capitalism.
This, Dhanmeet argues, is what community action and coming together is so important. Many of his family and friends dive in and volunteer; good citizenship is very active in his community.
Volunteering during the pandemic
When lockdown struck, Dhanmeet's job continued remotely, although the private catering died as events were cancelled. But he and his wife quickly made the decision to apply their experience and kitchen resources to providing food for those in need during lockdown: not just homeless people, but also shielders and people struggling financially. This, he said, seemed like a natural extension of his existing work on a larger scale. There was no sudden moment of motivation. 
The first month was manic. 
Dhanmeet's existing work did continue, although Saturday nights were stopped, largely because many homeless people were temporarily housed during lockdown. Sundays nights continued at around 100 meals, though, because there did remain many homeless people in London.
In addition, he was quickly managing 100 meal referrals over the month, across 30 families. Referrals came from three new sources: mutual aid groups, other charities and the council. 
Dhanmeet connected with a number of local mutual aid groups using social media. They started sending the charity meal referrals for delivery. 
Referrals from the council and other charities developed in tandem, as the council began brokering relationships between charities and between the council and charities. Although his charity already collaborated with other organisations, this collaboration greatly increased thanks to these new relationships.
Communication in these relationships took the form of a Whatsapp group including multiple charities, councils surveys of the charity sector and monthly emails from a council contact asking what the council could do to help:
"It's new to us in the sense that they have provided us with a network of other charities. So there's a Whatsapp group across my area with charities involved in the sector that will send out messages saying, 'We've got this, we've got that. Who needs this? Who needs that?' So I think that's been the biggest positive that the council set up right at the beginning."
Crucially, the council's stance also changed from one of communicating would they were planning to do to asking what they could do:
"With the council, the groups led it, rather than the council leading the way … It was the groups telling the council: 'Listen, you lot haven't been on the ground, you don't know what's going on. Listen to us, we can tell you where we need to focus on.' Initially, it was about, 'We'll do this, we'll do that, we'll do this,' but when they started listening to the groups it was more a case of 'Yep, you lot know what you're doing. Let us supplement you and provide something that actually is more effective and worthwhile … That was one of the biggest obstacles."
These new relationships have all been informal, he says, but extremely helpful. More referrals now come in from other charities, council services and through people using a general service map on the council website. Dhanmeet also thinks there are now better intentions in the air in the sector, focused more on need:
"As a charity on your own, you can't cover everything. So what has been good with a lot of the response in terms of the pandemic has been the fact that charities and faith-based groups and other groups have got together rather than saying, 'Oh we wanna do it all.'" 
Dhanmeet fully expects these relationships to continue: 
"With a lot of the charities we've worked with, a lot of them have become friends as well now. There were a few that I knew from before anyway because we did the homeless stuff together. And there have been other groups and charities that we've got together with, and I think they would continue because I think a lot of the groups that we're working with still want to continue and offer some sort of service. And with the economic crisis that's coming, we do think there will be a need and a demand, especially in the more deprived areas of London."
This more general need has become more apparent as the effects of the first lockdown have receded:
"What we're finding now, is … the list has evolved from the elderly, the vulnerable and people self isolating to more families in need."
Evolving needs
This furious period of work also led to changing needs for Dhanmeet and the charity. All the new work meant he found himself working around 30 hours per week across four days, all in addition to his full-time job, managing a large and ever-changing database of referrals. This wasn't sustainable, and he needed to step back a bit:
"There is something I've experienced over the past three or four months – something I call 'charity fatigue': you're just constantly busy doing stuff, between work and charity stuff, so you get totally mentally drained. It becomes less of an enjoyment and more of a chore … If you don't manage your own mental health, how are you going to help anyone else?" 
As a result, after the first lockdown he stripped the charity's work back a bit. It is now more structured and more focused on non-emergency meals rather than being spread too thinly. He says the work now feels more manageable, focused, innovative and effective, and his personal workload has been back down to around ten hours for the past three months or so. 
Managing this recalibration was the challenge Dhanmeet talked about the most, but the pandemic has brought other challenges. He hasn't enjoyed working from home, because he misses human contact, even if the flexibility has been helpful in working around charity admin here and there. He doesn't want to have to get used to that pattern of life. His brother also had a stroke, which was a personal time of crisis. 
Lockdown benefits
Despite these challenges, Dhanmeet identifies a number of positives to come from what has been a trying year. He describes it as a "huge learning process" in terms of scrambling to help, putting efficient processes in place, formalising the charity and working out how best to meet the needs of people not just during the pandemic, but beyond it. 
Related to this learning, more than anything else he says he has become more resilient: a result of getting thrown into the deep end and being forced to learn all these lessons. 
He has also found the year very rewarding. He appreciates the grateful notes he has received from people and service workers after helping families previously surviving on bread and butter. He's also loved seeing the community pull together and dive in to help. Ultimately, even though he dislikes the general situation and wants to return to his usual daily patterns, he feels good about what he has done.
Dhanmeet is also thankful for the many new personal and professional relationships he has made through his work.
Looking to the future
Moving forwards, Dhanmeet wants to continue the work he has been doing, but in a more formalised way. 
Until Covid struck, the plan for the charity was to invest around £50k in turning a London double-decker into a travelling kitchen for feeding homeless people but also inviting other support services in to serve as a more general hub. This would have been funded through a cross-subsidy model by selling meals to city workers. But with the catering industry on its knees, investing so much doesn't make sense now, so they have donated the bus to a school for a library.
Instead, Dhanmeet and his wife now hope to find enough funding for at least one of them to work full time on the food charity.
They would also like to find premises to serve as a hub offering food, support services and work opportunities to people who need them – a similar, but more stationary plan to the bus idea, and with more space. The key factor here, says Dhanmeet, is just hard work. He is very confident in the funding and the model. 
This story sits within our Active Neighbours work. To find out more about the different types of Covid volunteer, their motivations, experiences and needs, take a look at our Field Guide.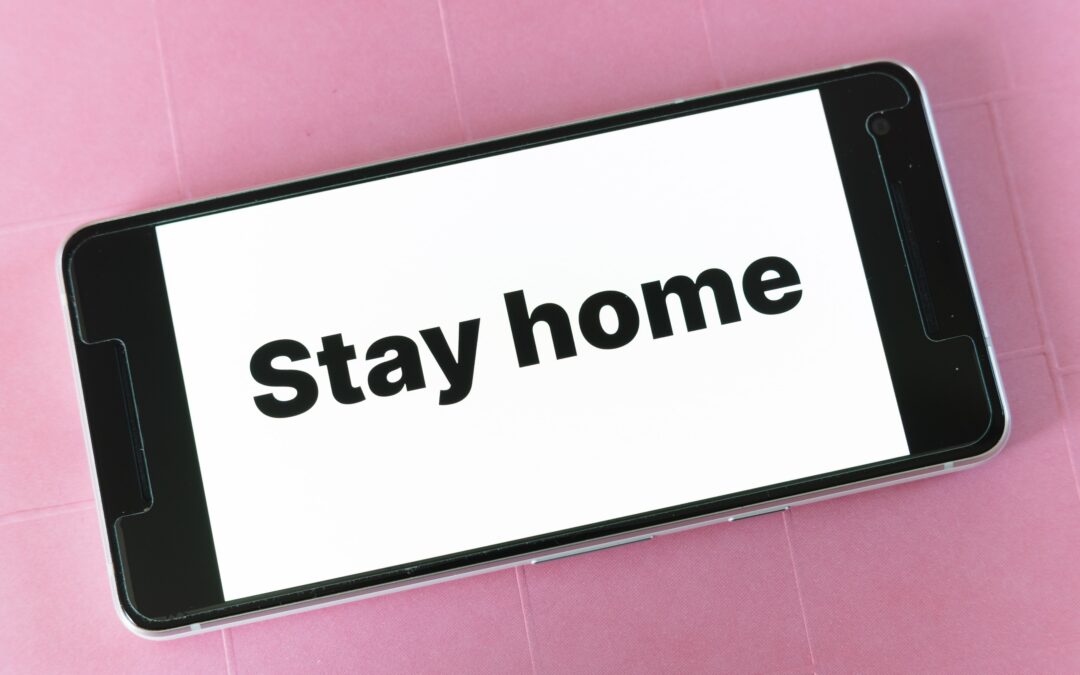 "[Covid] was an almighty stop. There are so many people that are natural doers – volunteering and helping others was possibly the only thing they could do. A lot of people potentially thought that was their only option to continue to do something. Covid gave everyone the opportunity to step slightly out of their comfort zone. Everyone needs that door to be slightly open to be able to step through [….] I just have to say that the food bank needs peanut butter, 12 hours later there will be 56 jars on my porch"
read more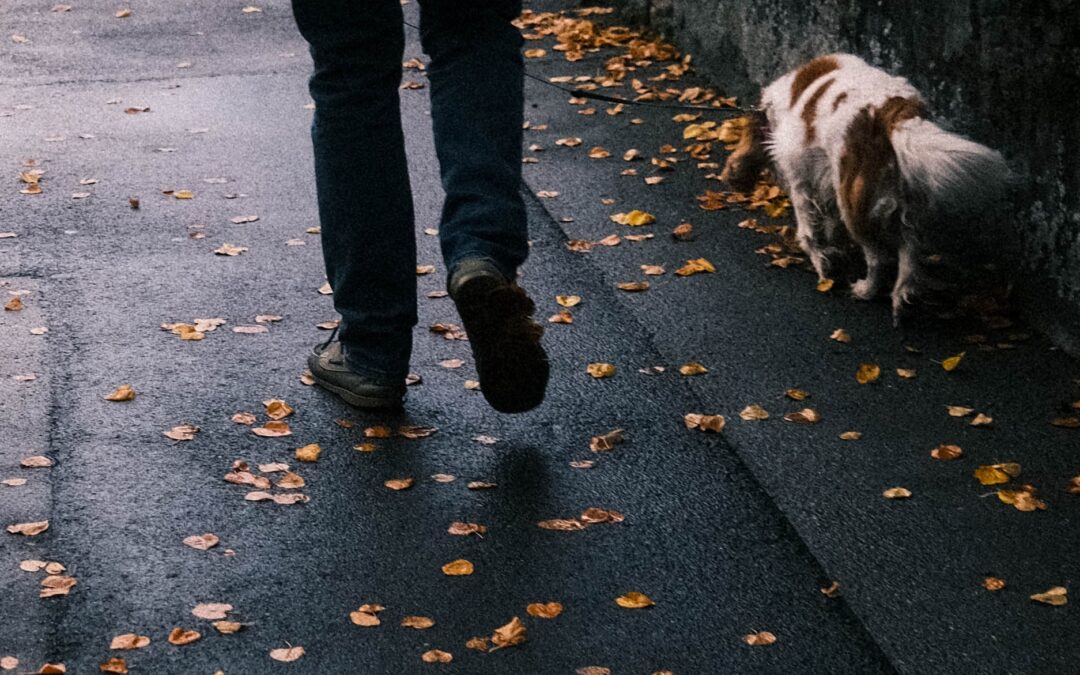 "So it's just the connections that have been made, the nice people and the people who have really needed the help that I've met. And just seeing everyone come together. I've always thought this area has a great sense of community, but this has shown it even more. And it's shown the people that don't normally have the time to give to this community – they've gone 'here you go'."
read more