13/12 Relational Councils: A Convening 

Join us for the first convening event for Local Authorities building relationship-centered approaches.
What does it mean to be a relational Council? 

What does a relationship-centered Council look and feel like for a community?

How do Local Authorities forge deeper connections and relationships with residents in the face of demands, constraints and budget pressures? 
Join us and LB Barking and Dagenham on 13th December at 12.30 – 2.00pm to explore these questions and more. Together, we'll join up our learning, share practical approaches across the local government sector, and journey this together. 
We'd love to see this grow into a regular convening, appetite permitting. If you'd like to join us on this journey, please RSVP. 
Background reading: Kit for Councils
Mutual aid and widespread community engagement have flourished since the first lockdown. The State doesn't own this new activity, but it can help it to thrive. 
We've teamed up with Tony Clements –  former Strategic Director for Economy at Hammersmith and Fulham Council – to develop a kit to inspire and support councils to create the conditions for relationships to thrive within their communities.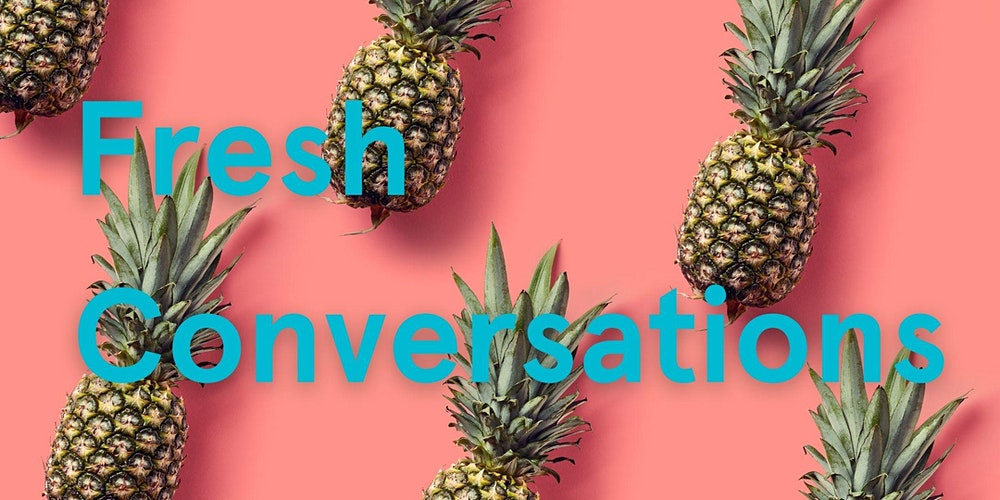 08/12 How can we nurture community models of care which work alongside essential services?
We've teamed up with Kaleidoscope Health and Care to host a Fresh Conversation about how essential services can work effectively alongside new models of community care that have emerged over the pandemic. The session will take place on 8th December from 12.30pm – 2.00pm. We'd love to see you there!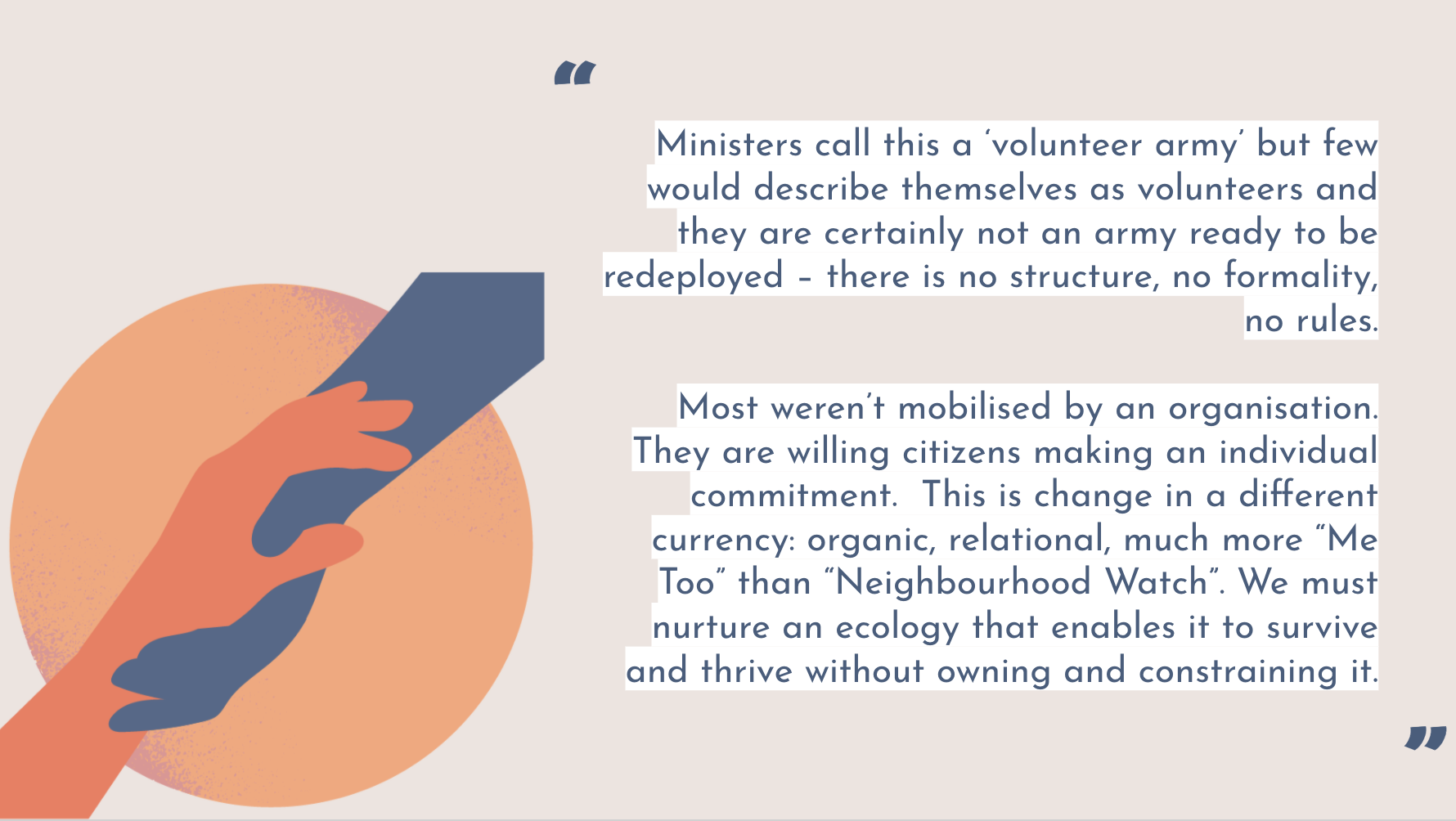 Nurturing and sustaining community activity
On 10/11/21, we came together to explore how we can nurture and sustain community activity without controlling and constraining it. We explored possibilities as well as challenges, and we plan to keep the conversation going into 2022.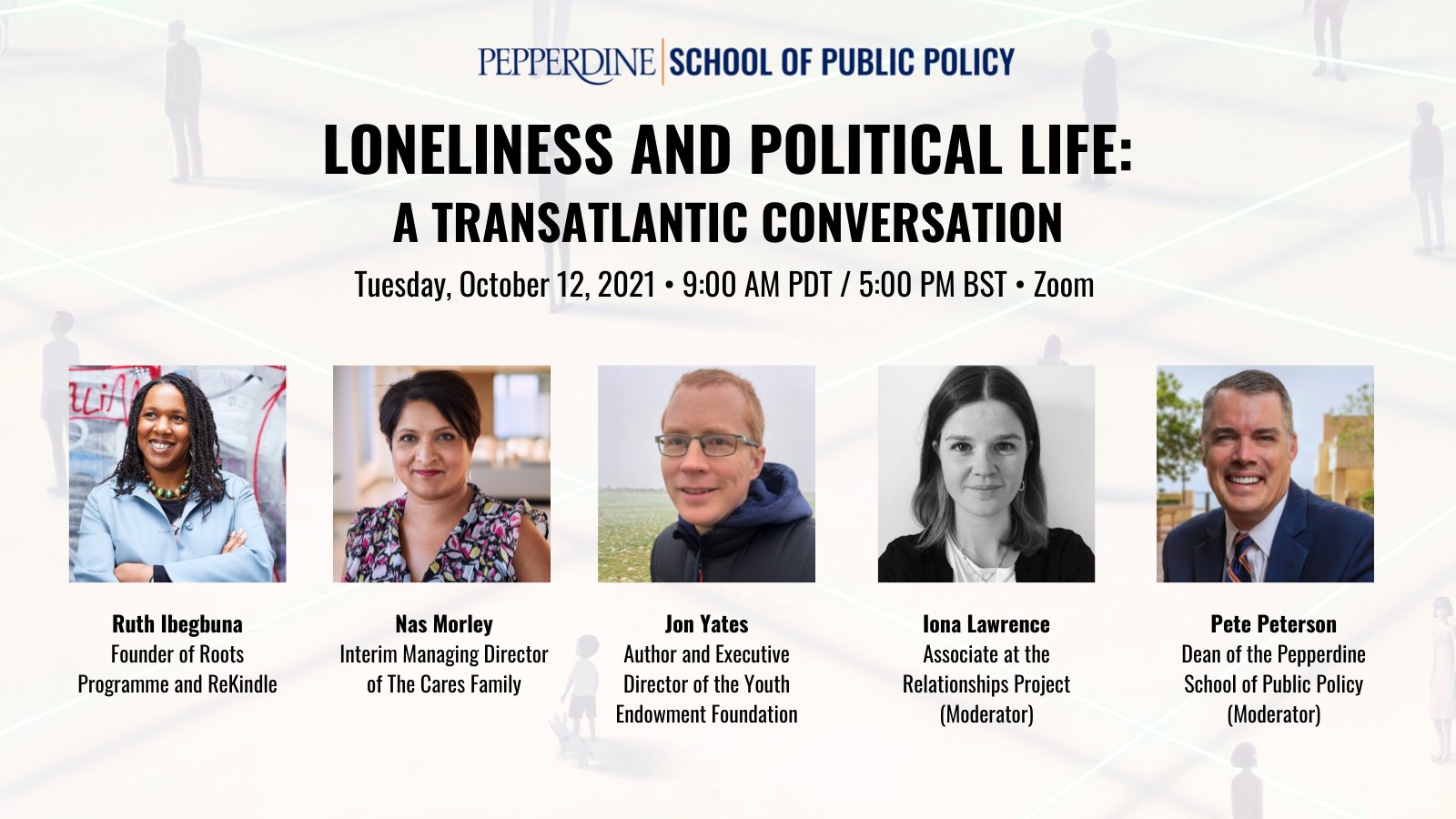 Loneliness and political life: A transatlantic conversation
On 12/10/21 we teamed up with Pepperdine University to explore the effect that loneliness has had on our political lives. Bringing together speakers from different political standpoints, it was a lively and thought-provoking conversation. Our Twitter summary can be found here.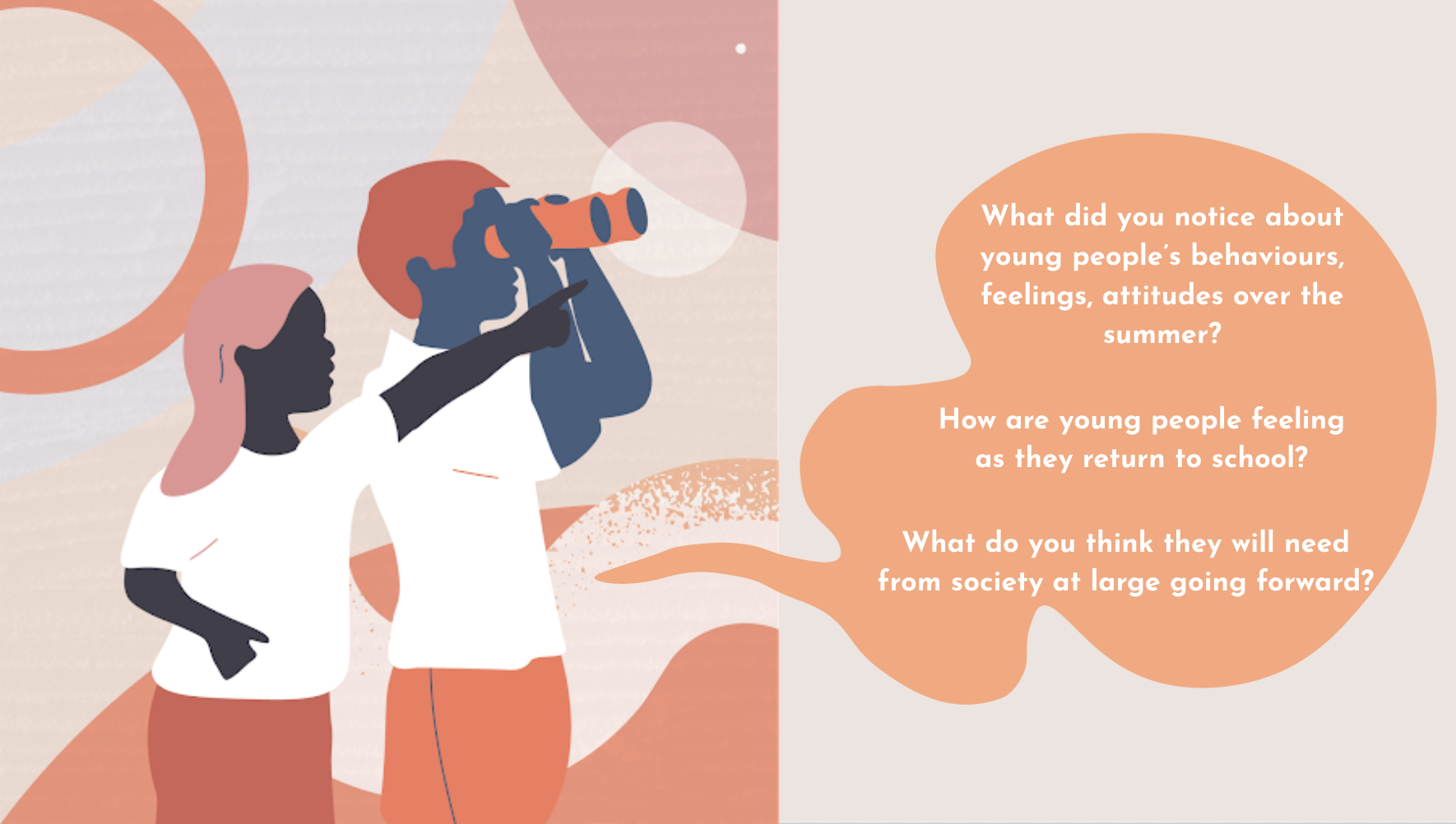 The Lookout: Reflecting on young people's experiences of the pandemic
On 22/09/21, we came together to reflect on the effect that the pandemic has had on young people's relationships and what adult society needs to do to ensure 'recovery' takes into account their needs. This conversation supplements what we've been hearing form young people directly.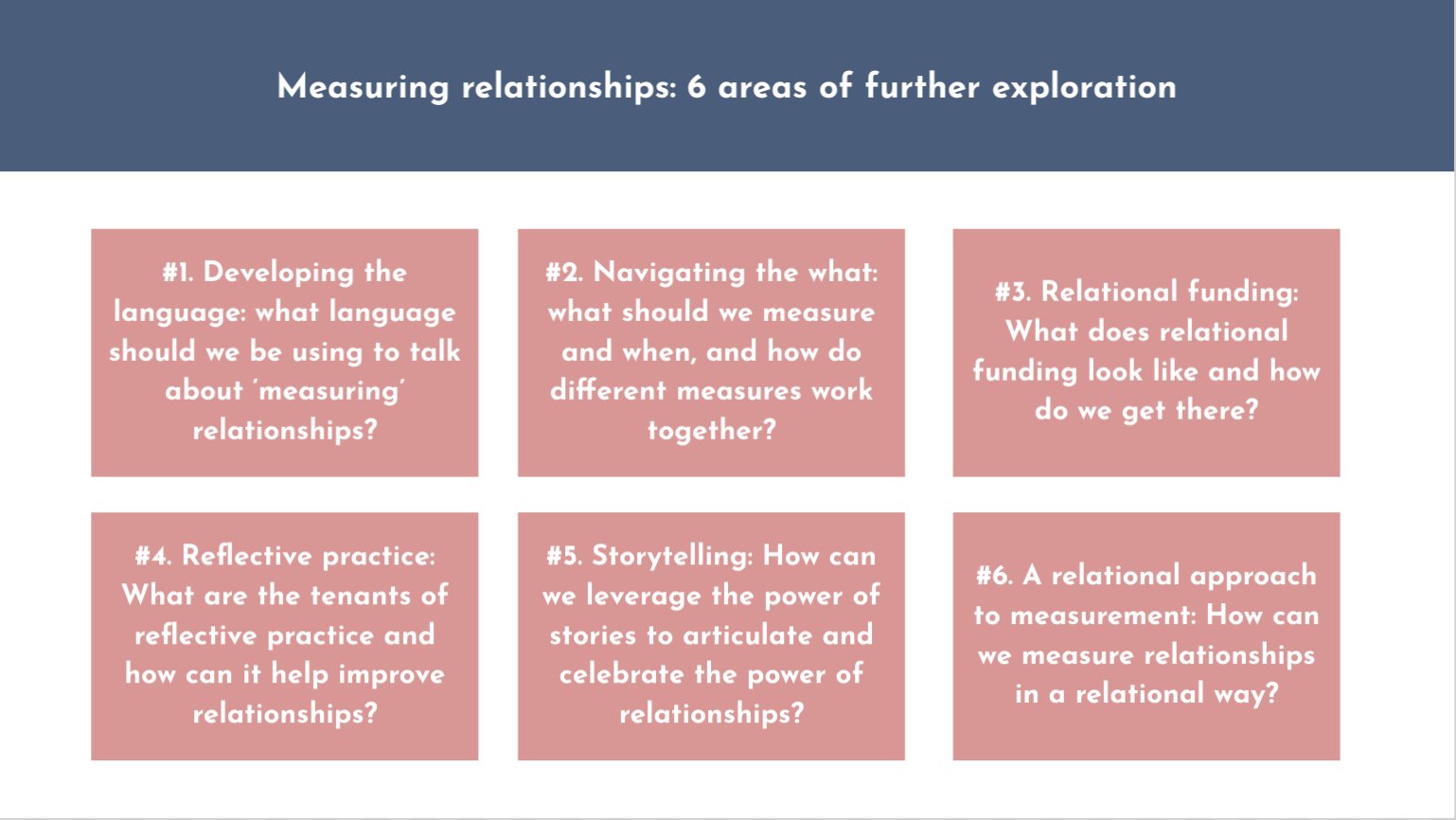 Measuring relationships: What's the problem?
On 09/06/21 we came together to discuss the 'measurement problem'. What are we trying to measure when it comes to relationships? What are the risks? Where does potential lie? We surfaced as many questions as we did answers. Our Twitter summary can be found here.