Relational Councils: Developing a relational lexicon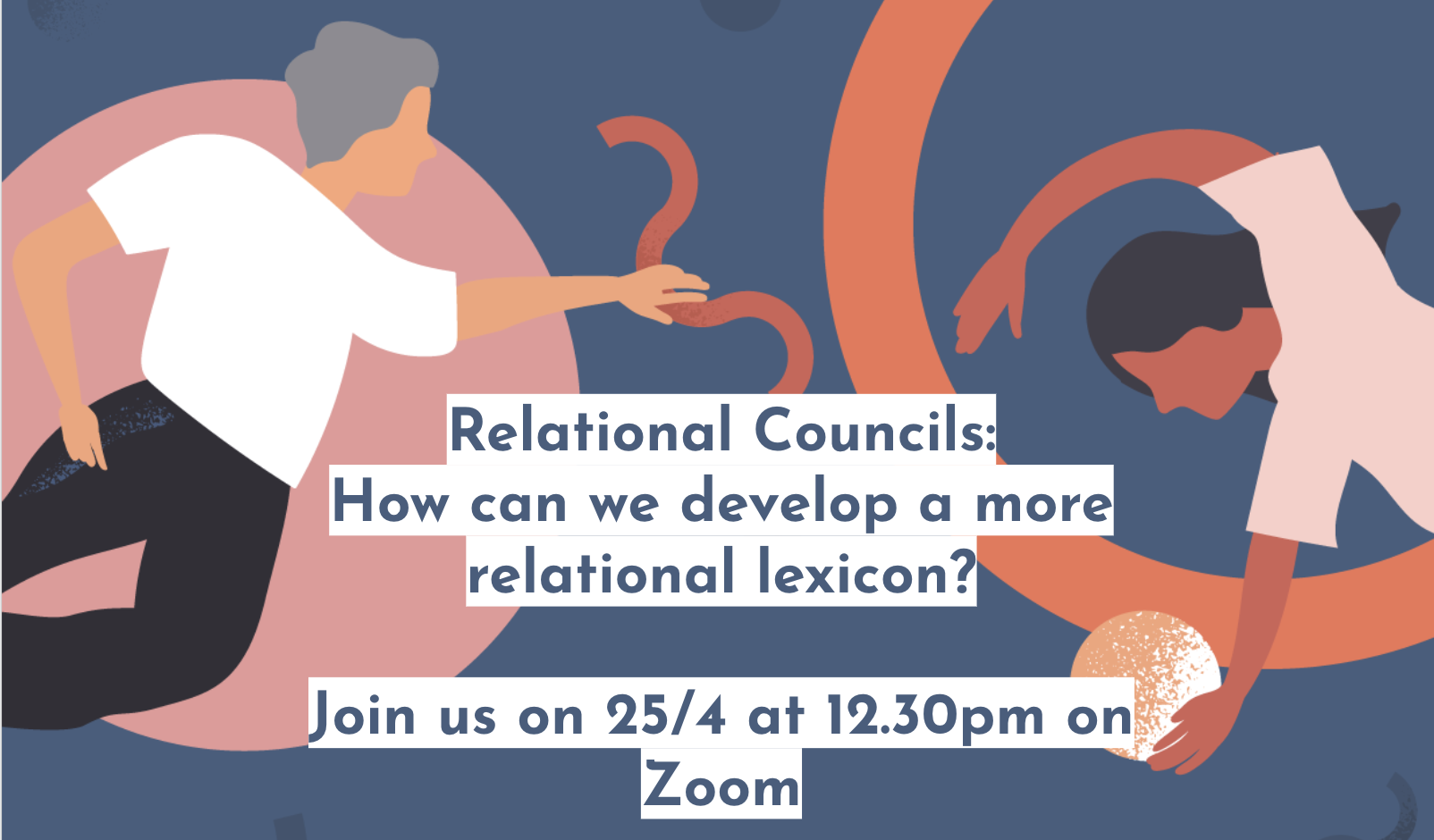 In our third Relational Councils Convening we'll be focusing on how local authorities can develop a more relational lexicon. We'll be hearing from Bryony Shannon, author of the excellent blog Rewriting Social Care, who will help get the conversation started with some provocations and practical suggestions. Anyone who is interested is more than welcome. Please register your attendance below. 
Side by Side: A peer learning programme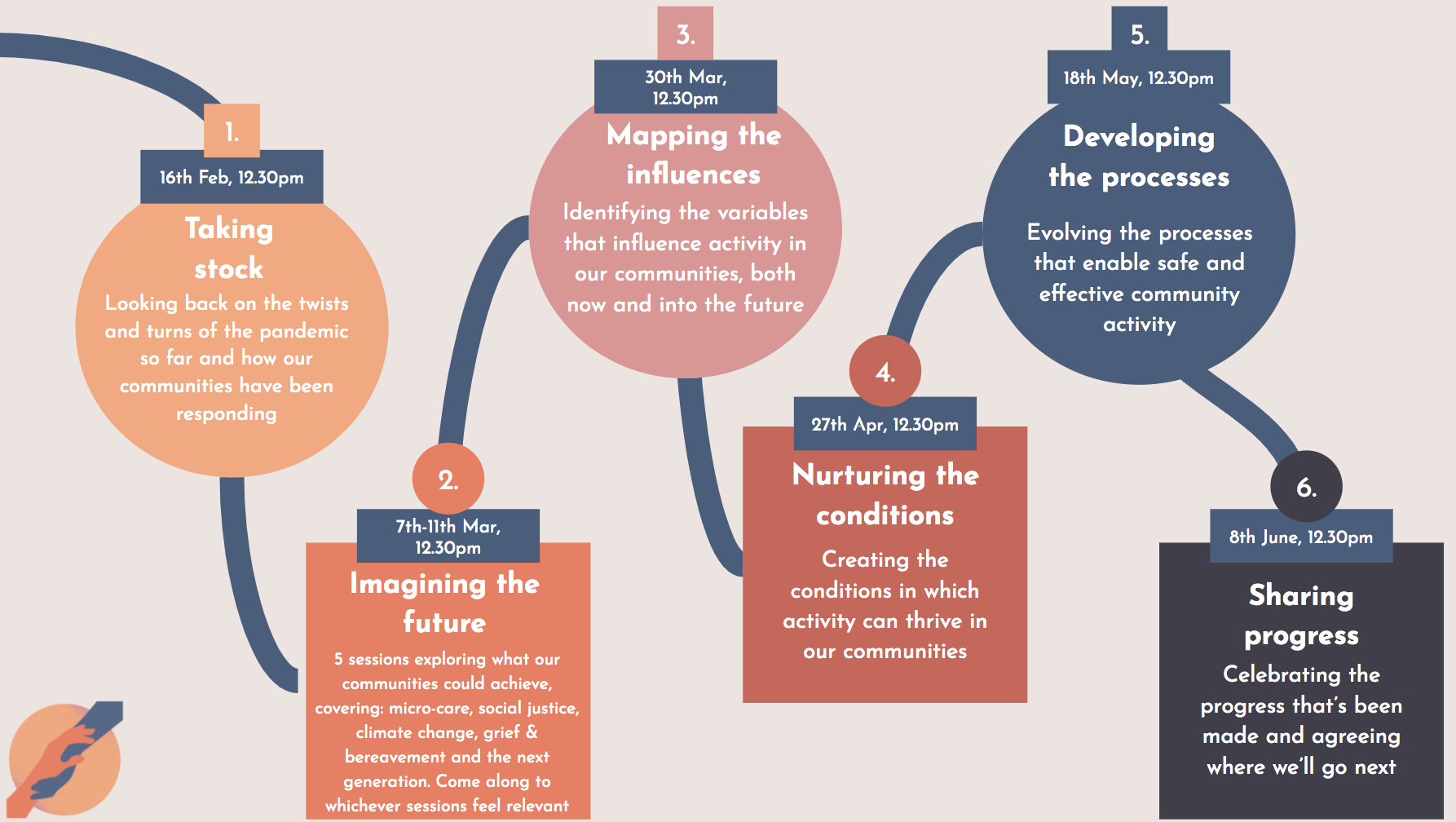 Over the first half of 2022, we're very excited to be hosting a peer learning programme for anyone interested in how can nurture and sustain community activity without controlling and constraining it. In each of the six sessions, we'll be hearing from guest speakers before going into breakout rooms to explore what's needed in our own communities. The programme has now started but if you'd like to learn more, please get in touch with immy@relationshipsproject.org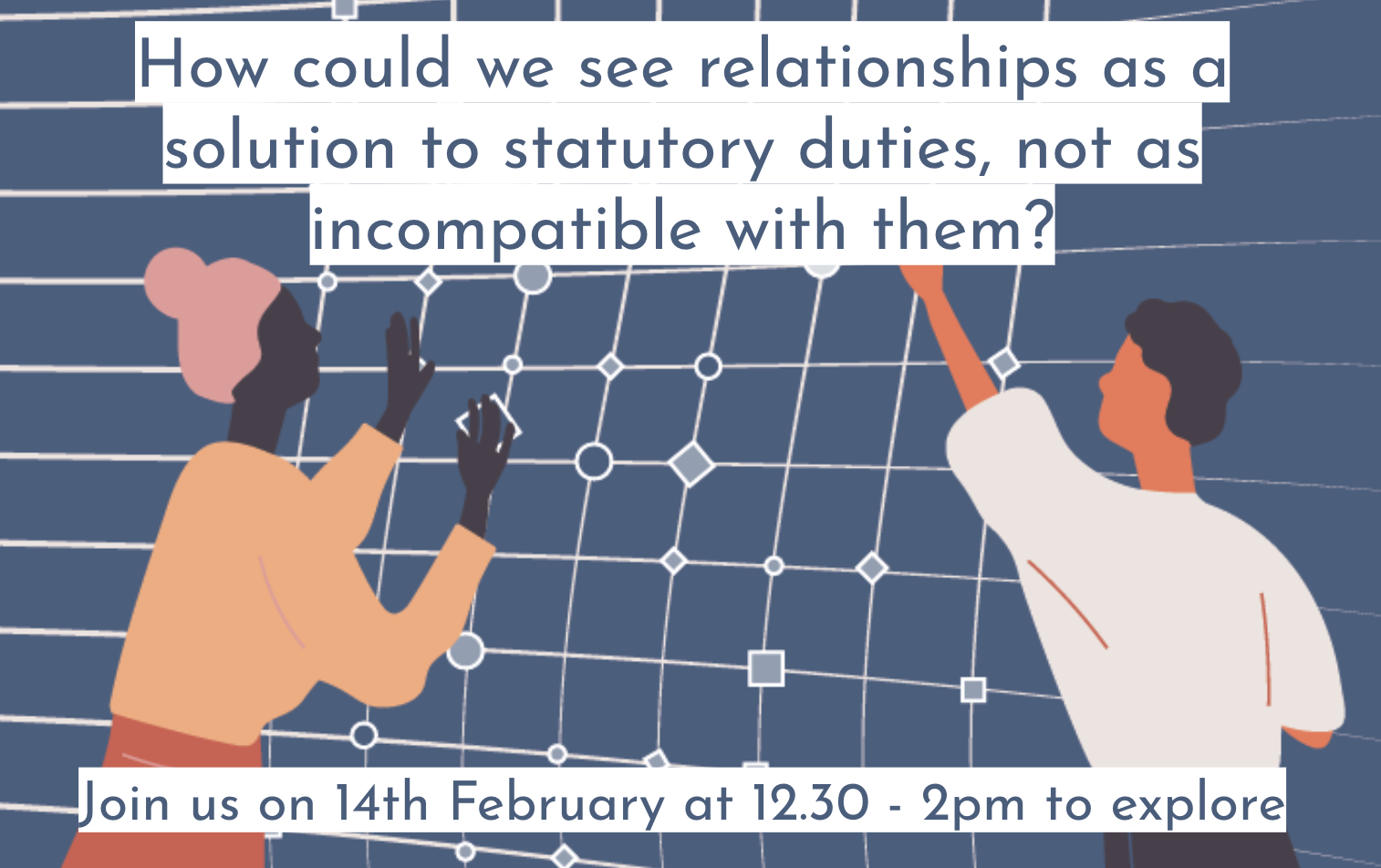 Relational Councils: Second Convening
On 14/02/22, we hosted the second convening for local authorities from different parts of the country. We focused on relational approaches to statutory duties and risk management, hearing from Russ Bellenie and Eliot Fineberg who kicked off the discussion for us.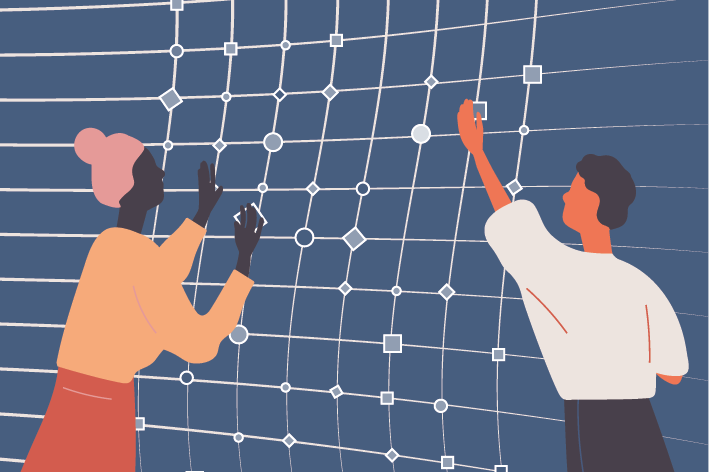 Relational Councils: First Convening
On 13/12/21, local authorities from across the country came together to unpick what it means to be a relational council. We heard from LBBD, Tony Clements and others about what they're working on and surfaced lots of questions to keep the conversation going.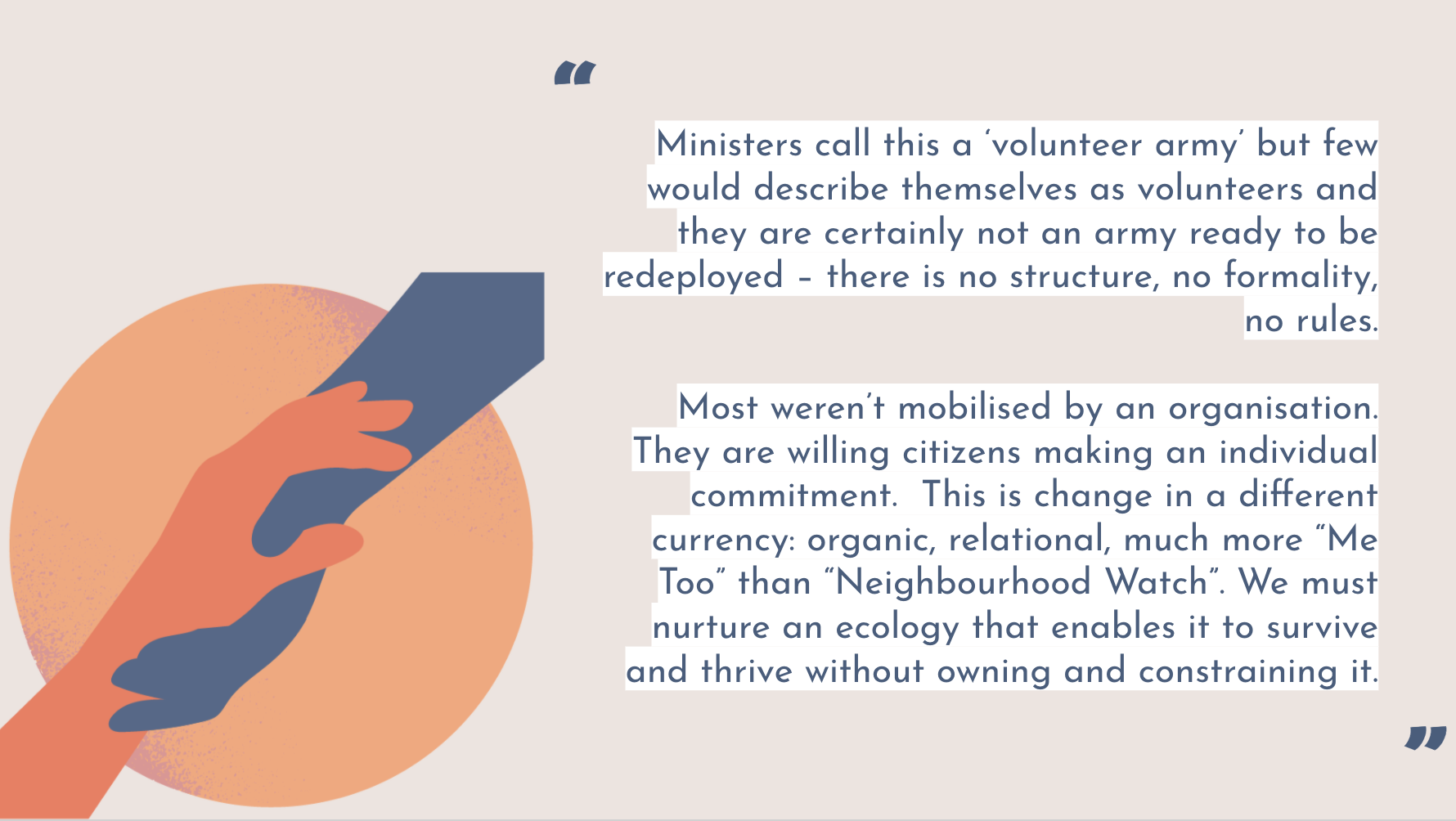 Nurturing and sustaining community activity
On 10/11/21, we came together to explore how we can nurture and sustain community activity without controlling and constraining it. We explored possibilities as well as challenges, and we plan to keep the conversation going into 2022.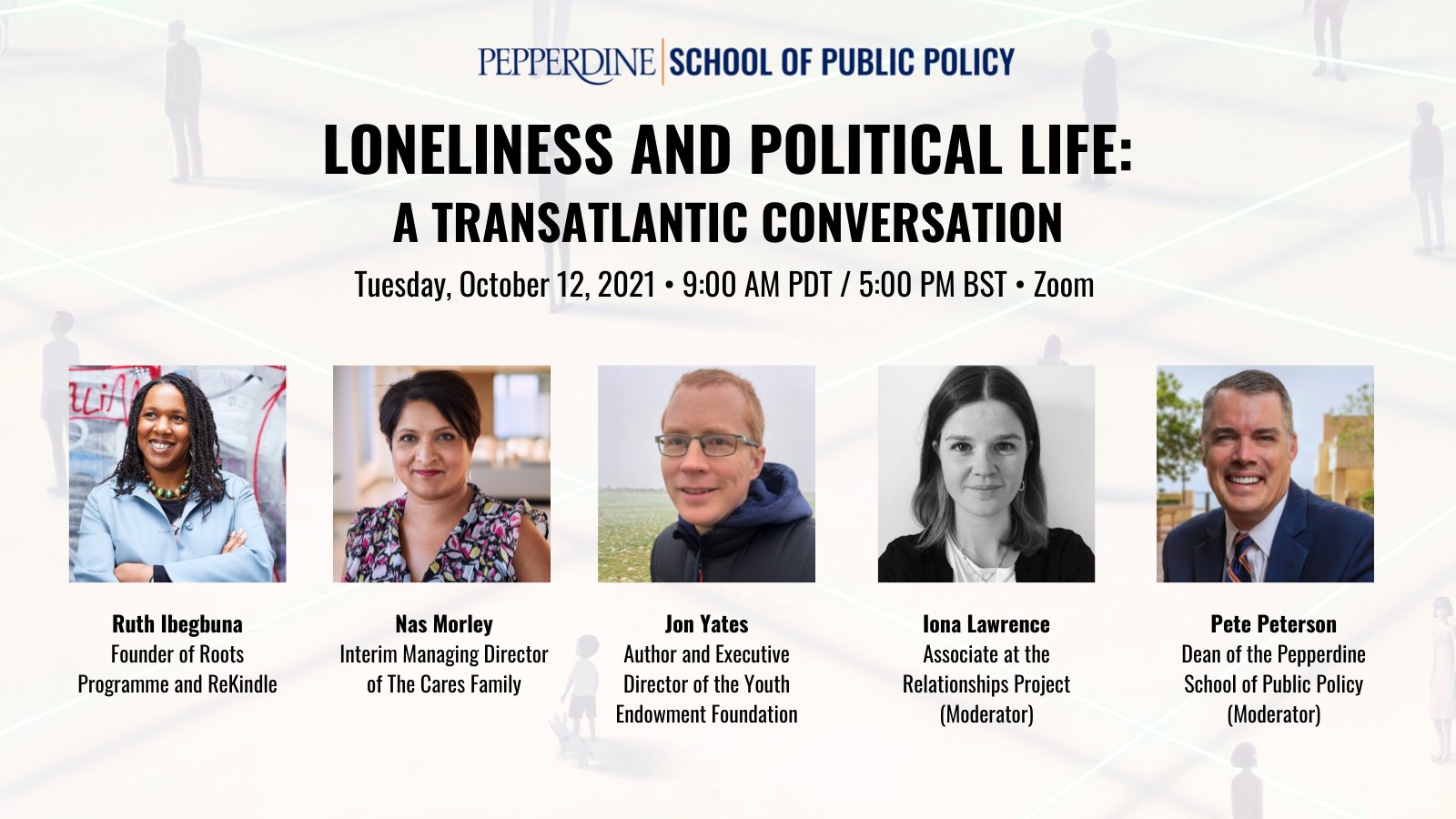 Loneliness and political life: A transatlantic conversation
On 12/10/21 we teamed up with Pepperdine University to explore the effect that loneliness has had on our political lives. Bringing together speakers from different political standpoints, it was a lively and thought-provoking conversation. Our Twitter summary can be found here.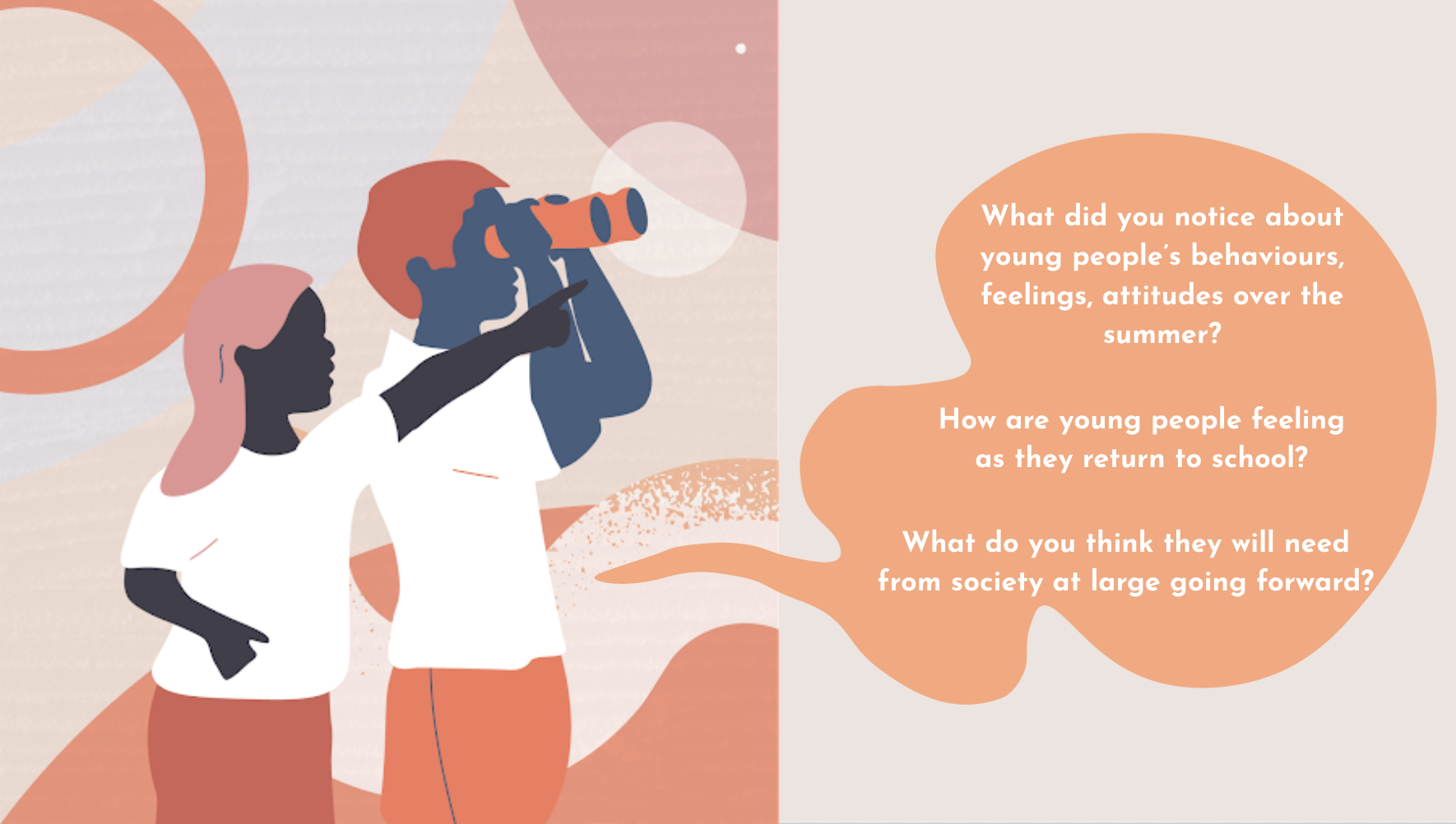 The Lookout: Reflecting on young people's experiences of the pandemic
On 22/09/21, we came together to reflect on the effect that the pandemic has had on young people's relationships and what adult society needs to do to ensure 'recovery' takes into account their needs. This conversation supplements what we've been hearing form young people directly.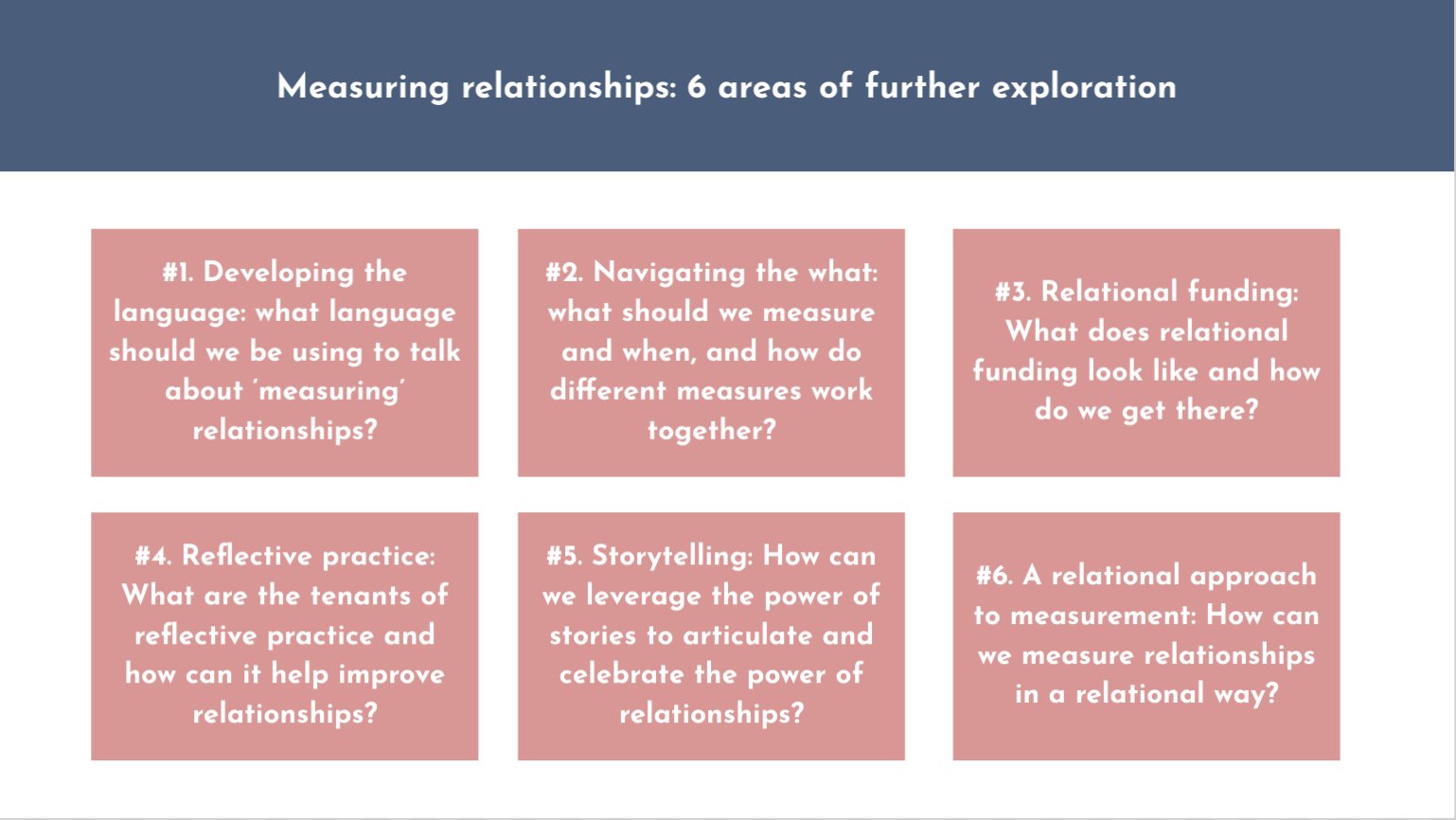 Measuring relationships: What's the problem?
On 09/06/21 we came together to discuss the 'measurement problem'. What are we trying to measure when it comes to relationships? What are the risks? Where does potential lie? We surfaced as many questions as we did answers. Our Twitter summary can be found here.